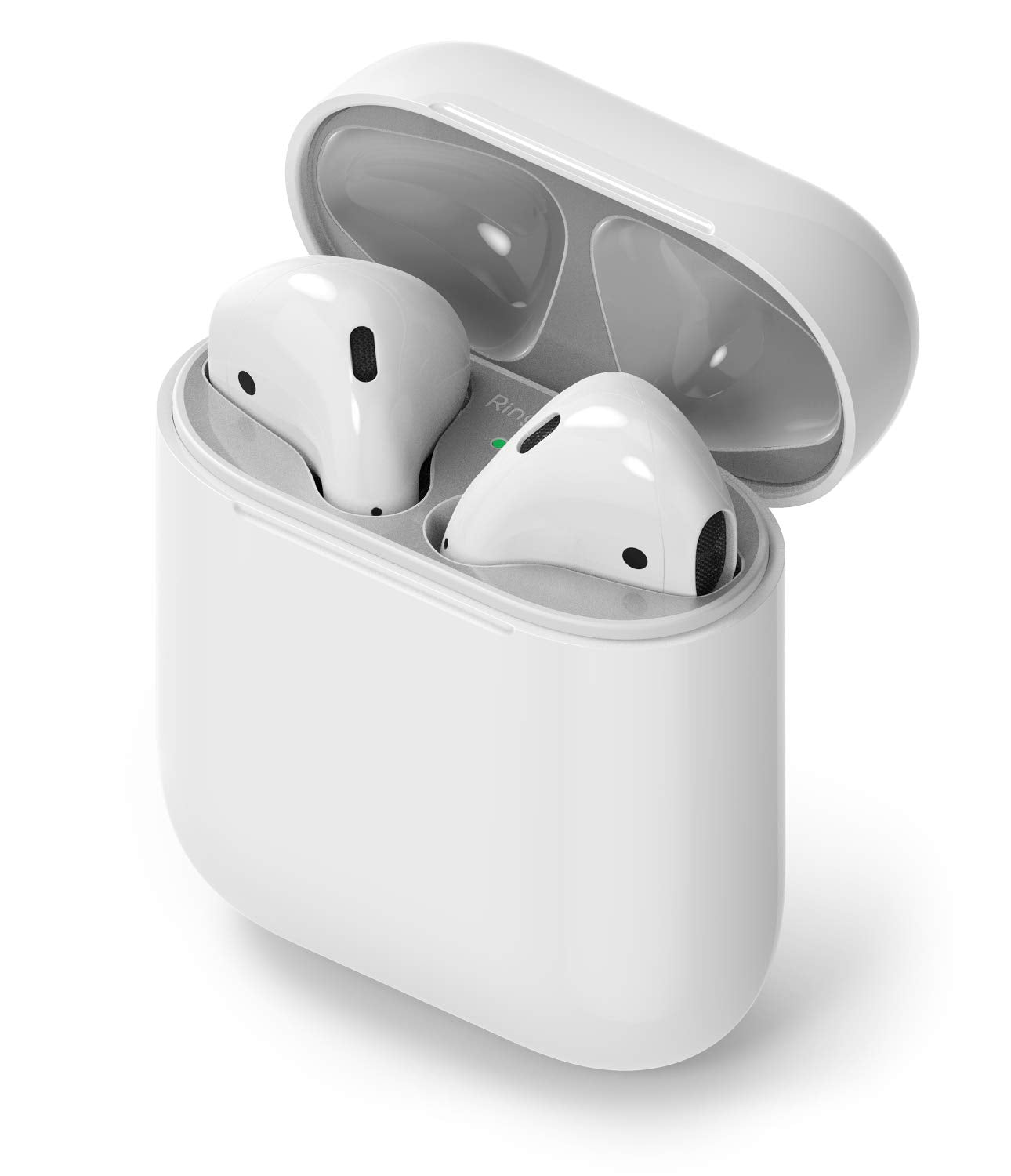 Ringke Dust Guard Sticker for AirPods 1/2 (2-Pack)
Regular price
Rs. 1,299.00
Sale price
Rs. 1,299.00
Regular price
Rs. 1,899.00
Tax included.
22 people are viewing this right now
Save Extra with Best offers 📌
Buy Any 2 items & Get Extra 15% Off - CODE - TWINS
Buy Any 3 items & Get Extra 20% off - CODE - TRIPLET
Use Ringke Screen protectors or Normal Tempered glass for best fit with Ringke cases
Product description
Shipping policy
Ringke Dust Guard Sticker Designed for the AirPods 1 and AirPods 2
Impeccable Sizing
Impeccably made to be the optimal size for the AirPods 1 and AirPods 2. The slim fit doesn't obstruct the original design of the AirPods. Furthermore, perfect sizing significantly reduces the chance of scratches and damages.
Anti-Dust Defense
The Dust Guard Sticker fends off iron contamination from happening as it deters metal dust shavings from appearing. It's specially crafted to negate all dust and dirt inside the AirPods from emerging to the surface. Match it with an AirPods case to fully avoid dust and debris from appearing.
Modern and Contemporary
Choose from different amounts of shades! The product comes in trendy and stylish tones that compliment any color. Plus, the 18k gold or chrome plating keeps the sticker wrinkle-free and line-free.
Effortless Installation
1. With the Ringke logo facing up, remove the protective film on the opposite side.
2. Remove Rear Film (a) as seen in the picture. Do not touch the adhesive.
3. While holding part (2), attach the exposed portion to the body, aligned with the holes.
4. Remove the Front Film (3).
5. Remove Rear Film (b) as seen in the picture. Do not touch the adhesive.
6. Apply the remaining Dust Guard to the top. Remove film (2) and check placement.
*Take caution to not drop Dust Guard when removing films.
**Airpods NOT included. (Not for Airpods Pro)
RINGKE INDIA GENERAL SHIPPING INFORMATION
We process and ship orders on the same day for orders placed between Monday – Friday.
For products in stock, once you place an order on our website, the order will be processed and shipped within 2 working days.
Order placed on Friday night, Saturday, Sunday, major holidays and or company closures will not be fulfilled until the following working day.
The estimated delivery time is 2 to 5 working days post shipping. It does not take into consideration any issue the shipping carrier may have with the package. Please do not hesitate to contact us if you believe there is an issue with your tracking, and we will do our best to help.
We provide Free Shipping for Prepaid orders. 
Every fulfilled order will automatically receive a tracking confirmation within 3 working days (contact us if you don't see this after 3 working days).
If your order is returned to us due to incorrect shipping information or refusal, you will be given a choice of either:
- Refund
- Reship
Note: A 50/- INR will be charged for re-shipping. In-case of refund, A 100/- INR will be deducted from the refund amount.
 
Cancellation Policy:
You can cancel your order before the product has been shipped. Your entire order amount will be refunded.
In case the item you have ordered has been shipped but has not yet been delivered to you (Only because of courier issues), you may still opt for refund.
Your refund will be processed once we receive the originally ordered item back from the courier.
Orders can be cancelled by Ringke india in a Rare case scenario like
If courier service is not available on the pincodeIf ordered item is not in stock
 
Out of Stock, Pre-Order Products, and More...
If your order contains at least one product that is currently unavailable (caused by, but not limited to, stock issues or pre-orders), we will wait for all the products to be available before sending your order. Orders will ship out only according to the LATEST pre-order date, the estimated date at the time of order is not guaranteed.
You can contact our support team for a split shipment request on your order. Additional shipping fees will not be charged.
APPLE
SAMSUNG
ONEPLUS
NOTHING PHONE
REDMI