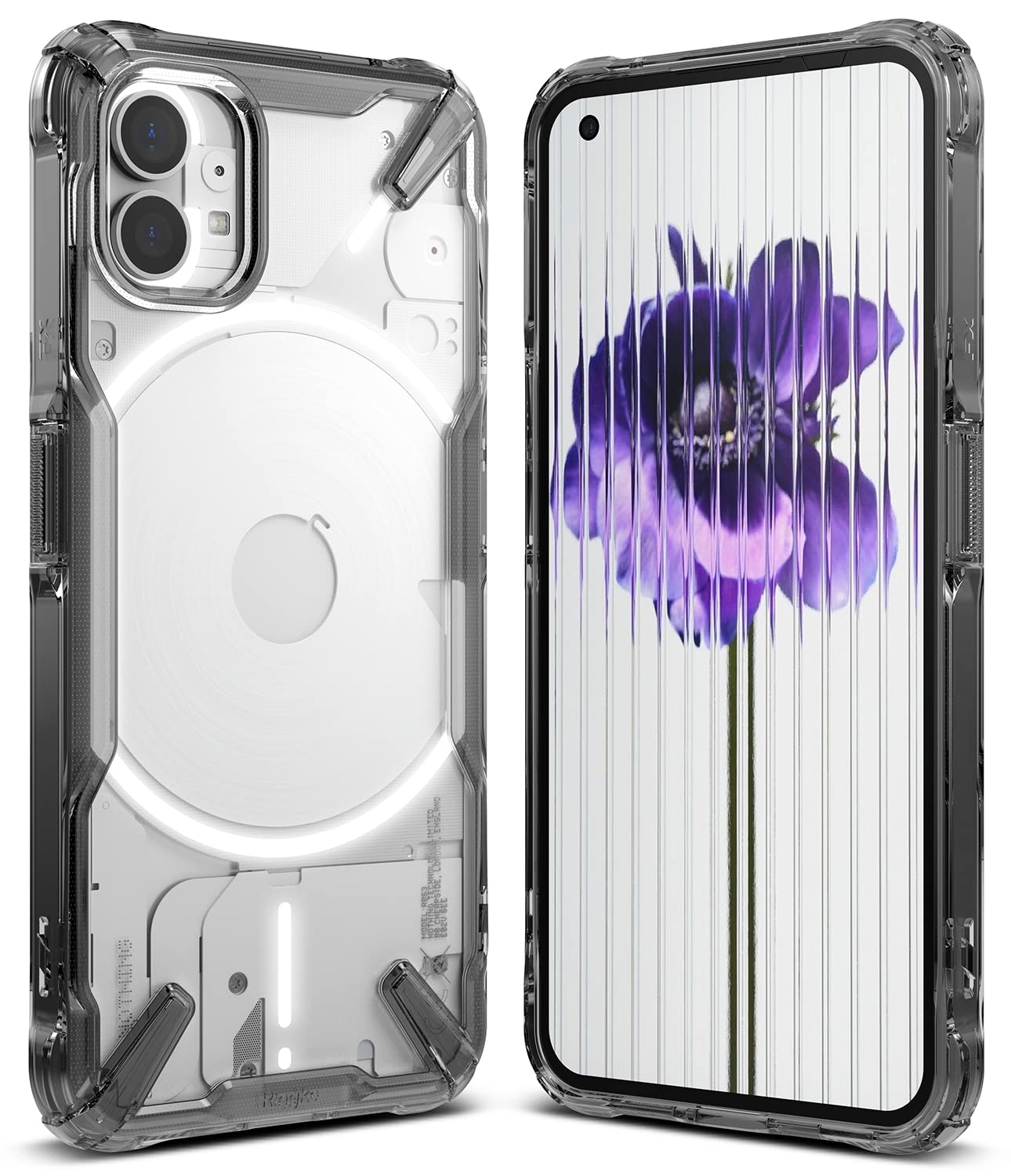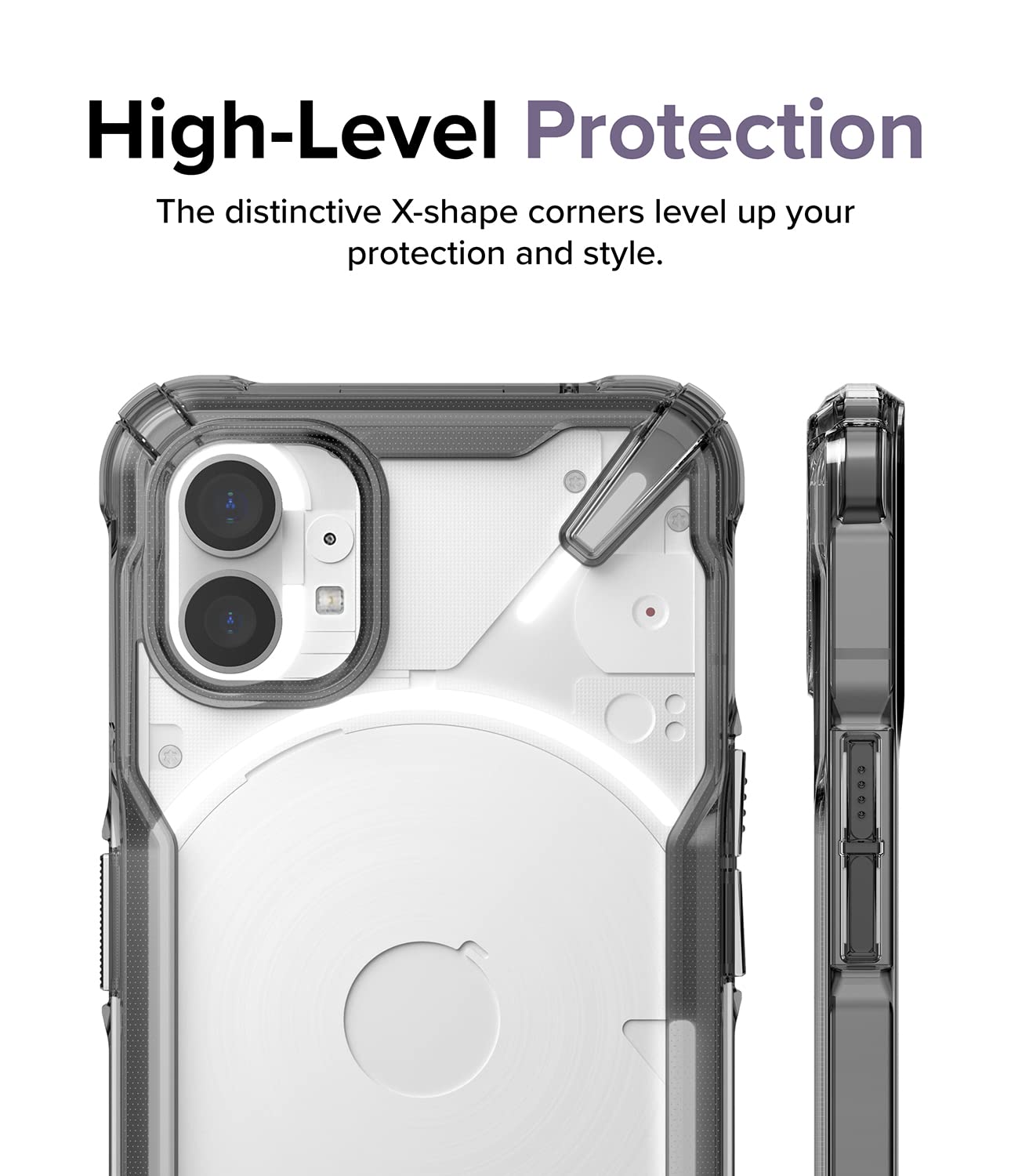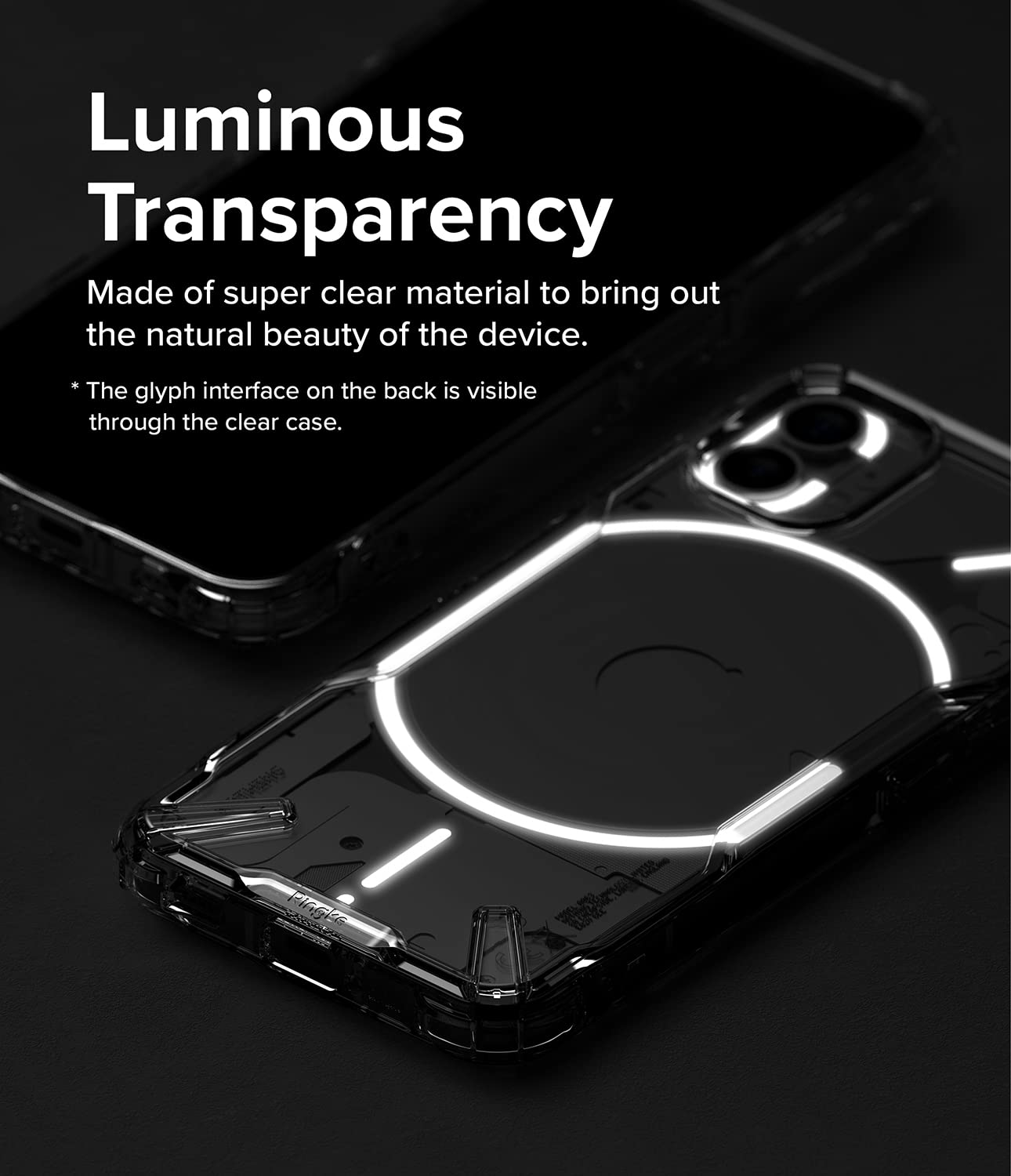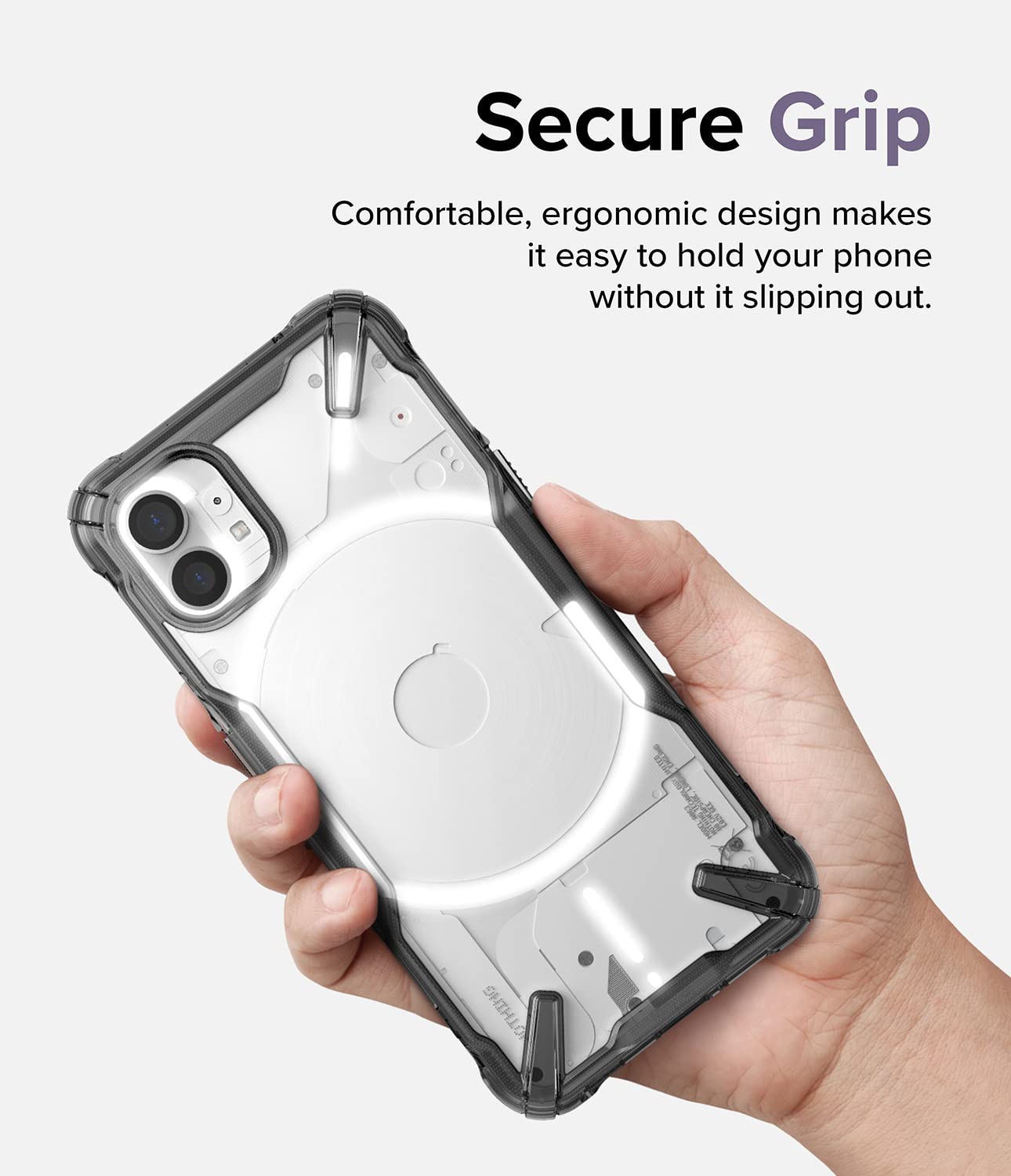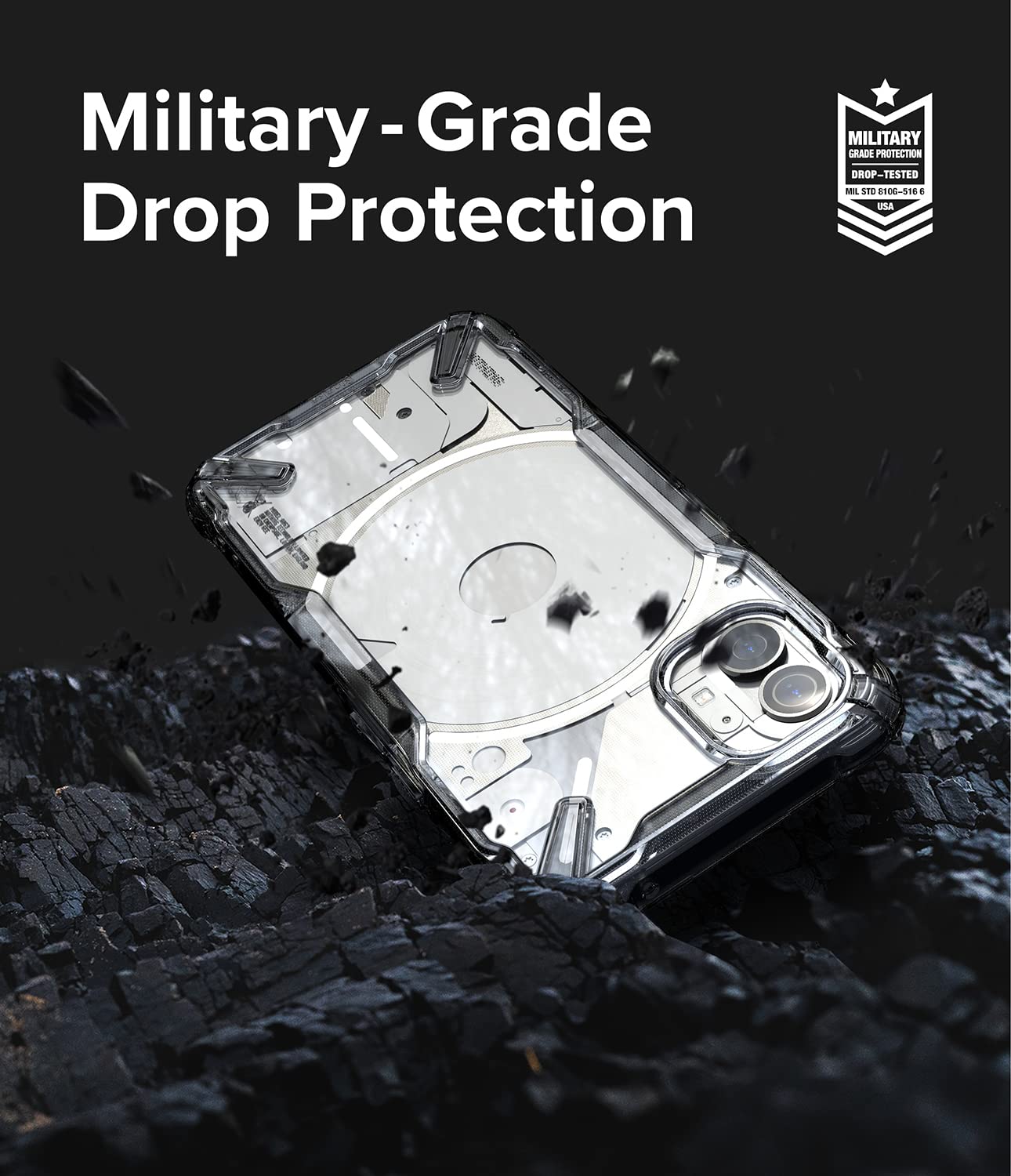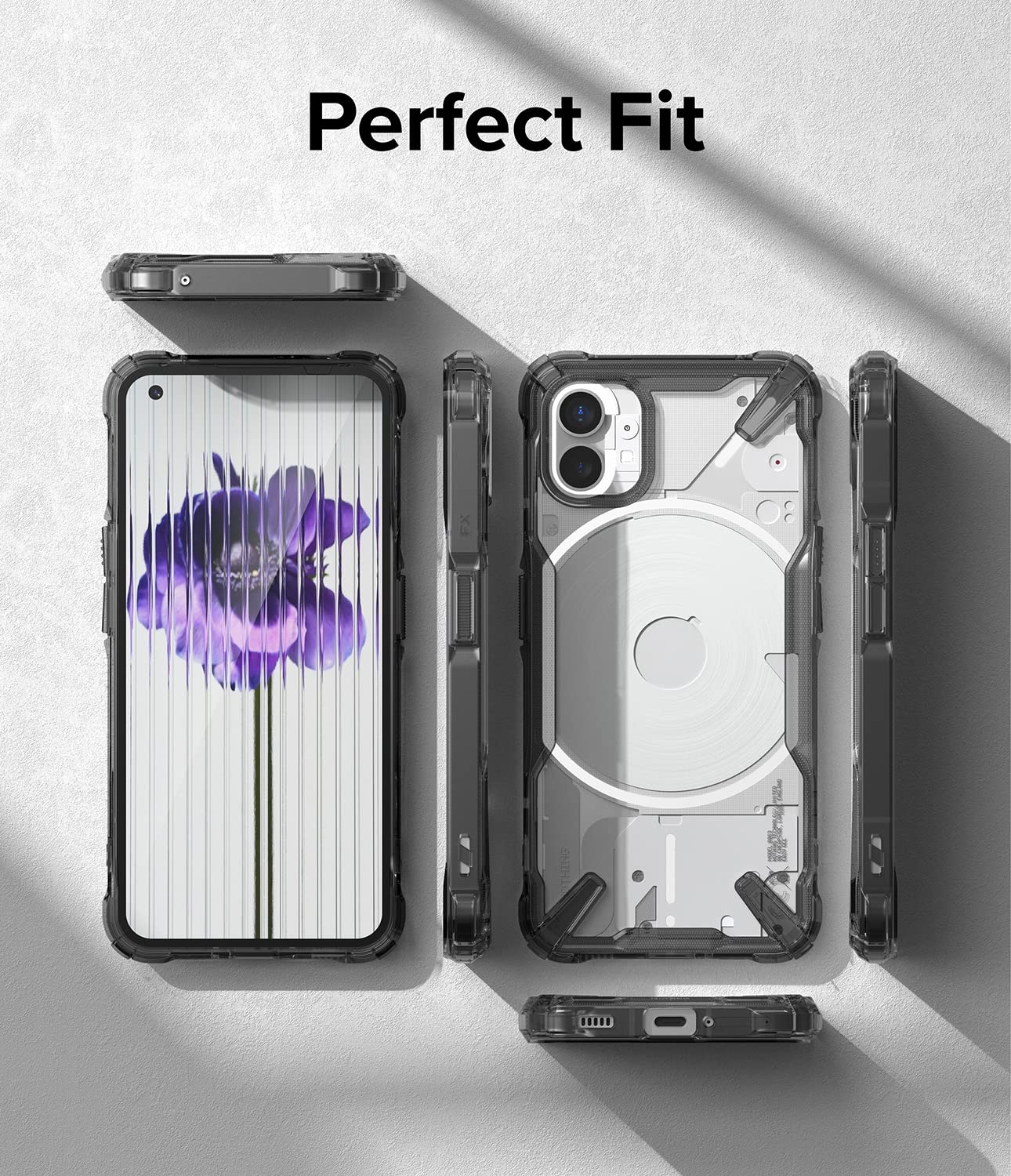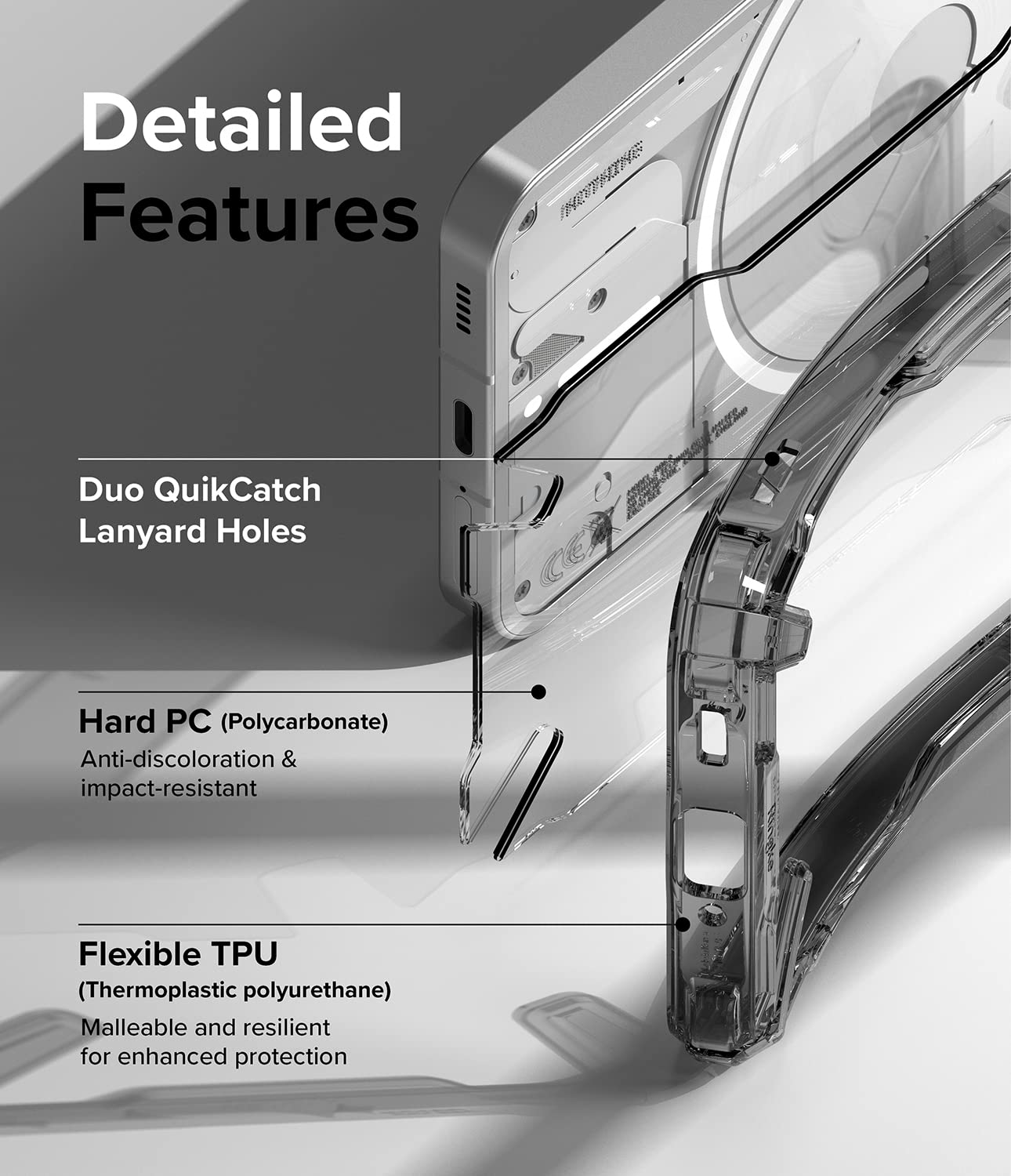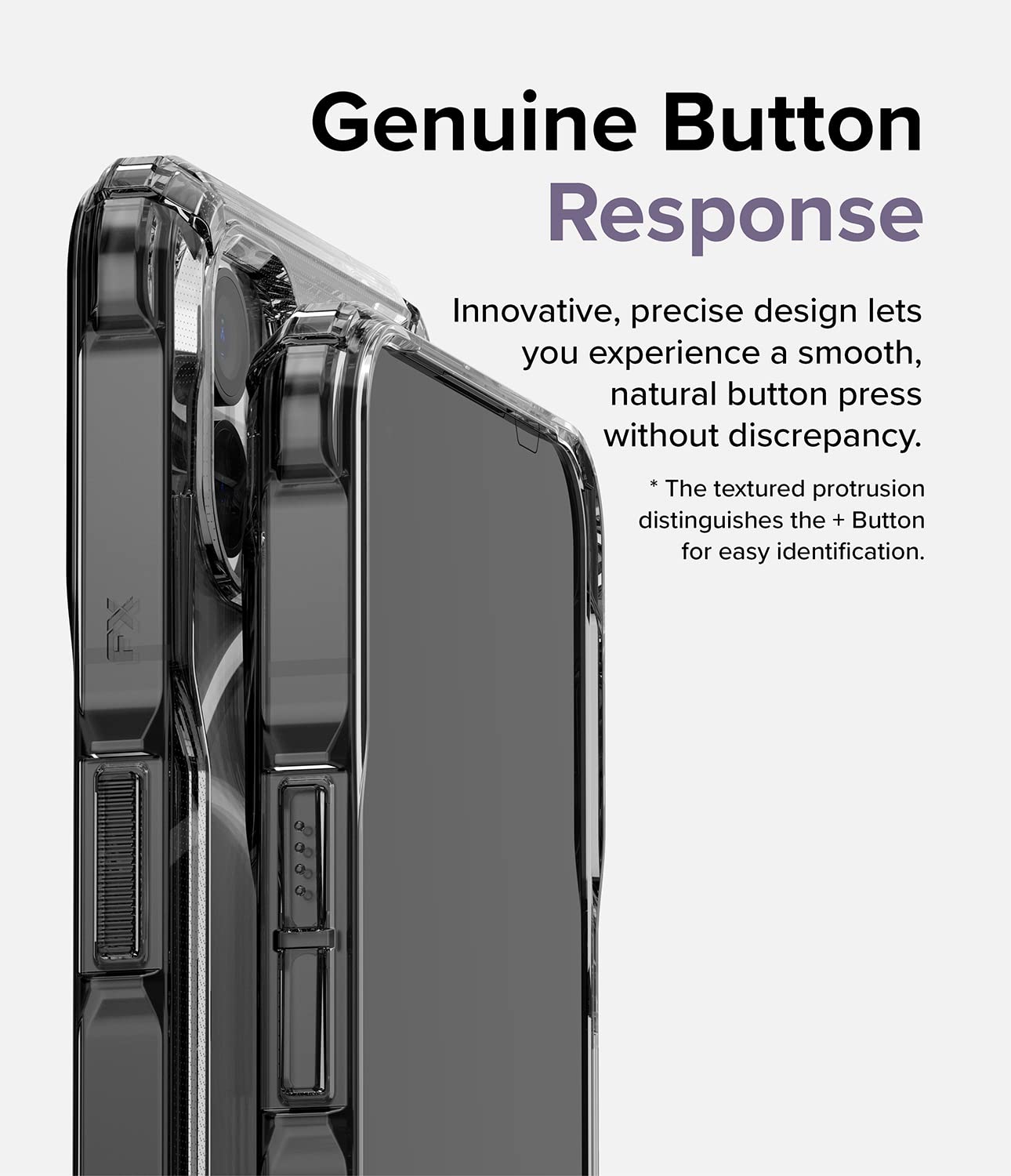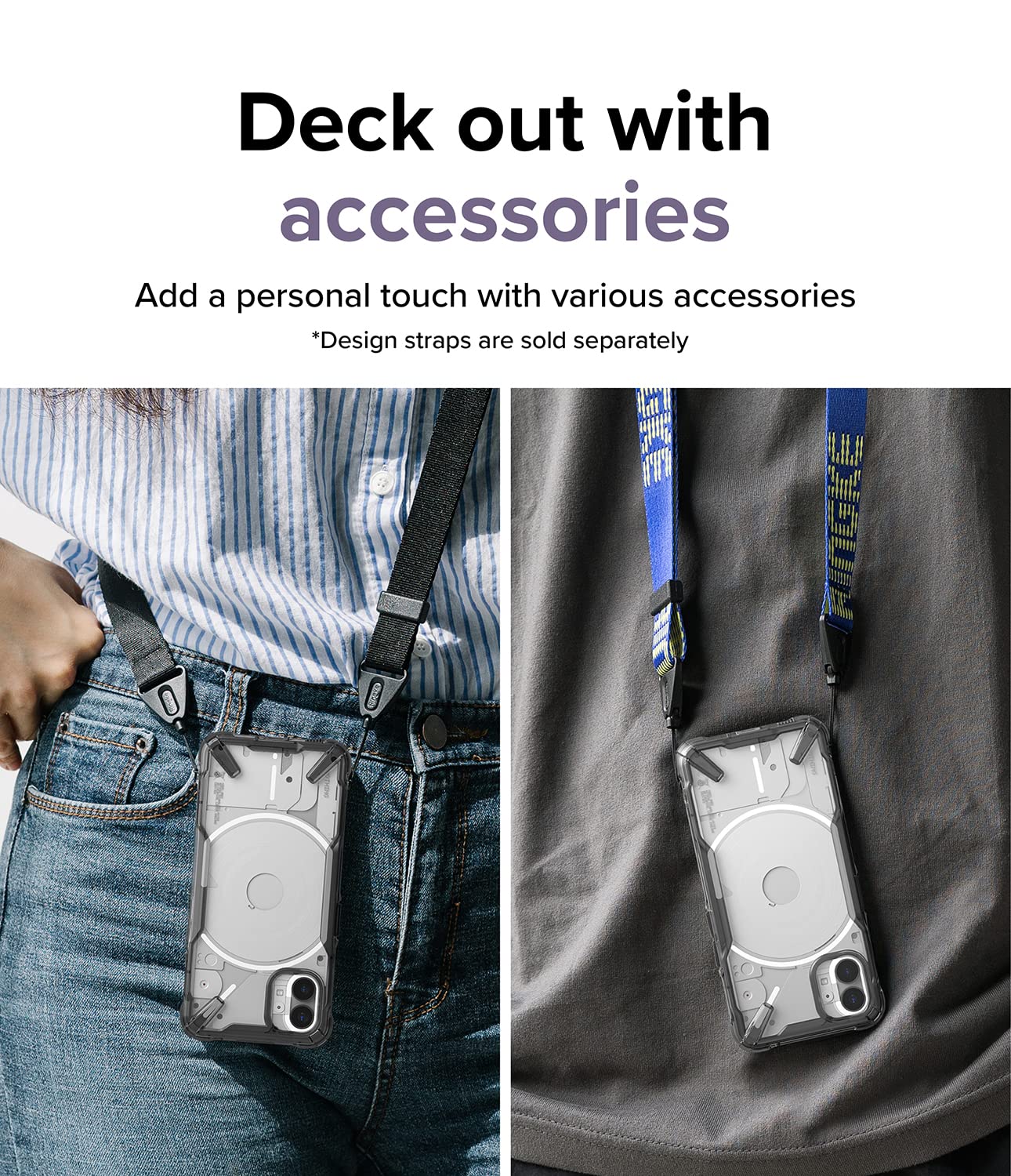 Nothing Phone (1) Back Cover Case | Fusion-X - Smoke Black
Regular price
Rs. 1,499.00
Sale price
Rs. 1,499.00
Regular price
Rs. 2,199.00
Tax included.
22 people are viewing this right now
Save Extra with Best offers 📌
Buy Any 2 items & Get Extra 15% Off - CODE - TWINS
Buy Any 3 items & Get Extra 20% off - CODE - TRIPLET
Use Ringke Screen protectors or Normal Tempered glass for best fit with Ringke cases
Good cover
I was using 200, 300, rs back cover which was not so good And my phone fell from my hand multiple times and it got bump on edges so had to go for this hard cover and overall this cover is good
Best Cover
Its a best cover for nothing phone 1
Great Quality, Worth the Investment!
I recently purchased this cover, and while it was a bit expensive, it turned out to be a fantastic product. Initially, I was concerned about it being bulky, but upon delivery, I was pleasantly surprised to find it lightweight and sleek. The quality of the cover is superb, offering excellent protection for the phone. Despite the higher price, the materials used and the overall construction justify the cost. I highly recommend this cover for its reliability, durability, and superior performance. It's a worthwhile investment for anyone looking to safeguard their smartphone.
Product description
Shipping policy
| | |
| --- | --- |
| Brand | Ringke |
| Colour | Smoke Black |
| Compatible Devices | Nothing Phone (1) |
| Material | Polycarbonate, Thermoplastic Polyurethane |
---
About this item
Compatibility: Nothing Phone (1)

Durable: Impact-resistant back bumper is designed for tough shock absorption and aids against accidental drops, bumps, and scratches for improved protection.

Grip Control: The rugged exterior TPU bumper provides boosted grip control for comfortable handling.

Lanyard holes: Lanyard holes are available on both sides. (Straps not included)

Original Ringke Design: United States Patent and Trademark Office (USPTO) patent applied. All Ringke originals have our logo imprinted on the product.
Product Description for Nothing Phone 1 Back Cover Case
Ringke Fusion-X for Nothing Phone (1) Case 

Contour and encompass the device in clear protection to reveal its natural shape and form. The upgraded bumper technology amplifies impact resistance through meticulously designed corner supports. Each corner features an added defense structure that offers an extra layer of security.
Merge a refined design with a rugged exterior for the perfect case with an all-around fit and enduring defense with minimal bulk. The flexible TPU and hard PC makes it easy to pull out of pockets without catching lint. This Nothing Phone 1 case will be a stylish addition to any outfit with its unobtrusive simplicity and professional qualities. Take it with you wherever you go, whether it's to a picnic, work, school or a night out.
The durable thermoplastic urethane bumper protects all of the well-rounded sides and flawlessly fits all edges. The addition of ridges in the TPU bumper provides boosted grip control for comfortable handling. The raised front lip prevents your screen from touching a flat surface, and the rear camera also includes an elevated rim to protect the lens.
Packed with an enhanced Anti-Scratch Dual Coating Technology, the Fusion-X defends the screen against drops and scratches with 2x longer lasting durability. The Active Touch Technology buttons are specially designed for a more natural and responsive feeling when pushing the volume and power buttons. The textured power button makes it easier to locate and operate.
Ringke FUSION-X offers MIL-STD 810G - 516.6 Certified Military Grade Drop Protection. *Phones survived a professional drop test from a height of 4 feet (48-inches) onto an impact surface 26 times.

Stay protected and stylish with our new Nothing Phone 1 Back Cover Case.

What is in the box?
Ringke Nothing Phone (1) Back Cover Case.


FAQ for Nothing Phone 1 Back Cover Case
   
1. How effective is the Ringke Nothing Phone 1 Back Case in protecting against drops and impacts?
The Ringke Nothing Phone 1 is a great way to protect your iPhone from drops and impacts. This Nothing Phone 1 Case is made of tough, durable materials that can withstand a lot of wear and tear. The case also has a good grip that will keep your phone from slipping out of your hand. 
2. How easy is it to install and remove the Ringke Nothing Phone 1 Back Case?
The Ringke Nothing Phone 1 Case is designed for easy installation and removal. It features a Snap-On design, allowing you to easily secure and remove the case without any hassle.
3. Can I access all the buttons and ports with the Nothing Phone 1 Back case?
Yes, Ringke's Nothing Phone 1 Case provides precise cutouts for buttons, ports, speakers, and other features. You can conveniently access and use all the buttons and ports without any obstruction.  
4. Does the Ringke Nothing Phone 1 Back cover add bulk or maintain the slim profile of the phone?
The Ringke Nothing Phone 1 cover is designed to provide protection while maintaining a slim profile. It is crafted to be slim and lightweight, adding minimal bulk to your device while offering adequate protection.  
5. What is the cost of the Nothing Phone 1 Back Case?
When it comes to purchasing Nothing Phone 1 Back Case, there is a wide range of options available, each with its own unique qualities and varying price points. One of the main factors that affect the cost of the Nothing Phone 1 Case is the brand, material, and design. 
6. Does the material of the Nothing Phone 1 Back Cover affect its cost?
- Yes, the material used to make Nothing Phone 1 Back Cover can have an impact on its cost. Cases made from premium materials like genuine leather or high-quality metal tend to be more expensive than those made from plastic or silicone. 
7. What are the benefits of using Nothing Phone 1 back cover?
Using Nothing Phone 1 back cover provides protection against drops, scratches, and everyday wear and tear, preserving the phone's condition and longevity. Additionally, it can improve grip, reducing the risk of accidental slips and drops. Certain cases may also offer additional features such as built-in stands or wallet functionalities for added convenience. 
8. Where can I buy Nothing Phone 1 covers online? 
You can purchase Nothing Phone 1 covers from Ringke India's official website. They offer a diverse range of covers that provide durability, high quality, affordability, and style. By choosing Ringke India, you can ensure the protection and style enhancement of your new Nothing Phone 1. Simply visit their website to explore their selection and make a purchase that suits your preferences.  
9. How much does the design of the Nothing Phone 1 Case influence its price?
The design of Nothing Phone 1 Case can play a role in determining its cost. Cases with unique patterns, prints, or custom designs may come at a higher price compared to simpler, plain-coloured ones. Additionally, limited edition or collaboration cases may also have a higher price tag due to their exclusivity.
RINGKE INDIA GENERAL SHIPPING INFORMATION
We process and ship orders on the same day for orders placed between Monday – Friday.
For products in stock, once you place an order on our website, the order will be processed and shipped within 2 working days.
Order placed on Friday night, Saturday, Sunday, major holidays and or company closures will not be fulfilled until the following working day.
The estimated delivery time is 2 to 5 working days post shipping. It does not take into consideration any issue the shipping carrier may have with the package. Please do not hesitate to contact us if you believe there is an issue with your tracking, and we will do our best to help.
We provide Free Shipping for Prepaid orders. 
Every fulfilled order will automatically receive a tracking confirmation within 3 working days (contact us if you don't see this after 3 working days).
If your order is returned to us due to incorrect shipping information or refusal, you will be given a choice of either:
- Refund
- Reship
Note: A 50/- INR will be charged for re-shipping. In-case of refund, A 100/- INR will be deducted from the refund amount.
 
Cancellation Policy:
You can cancel your order before the product has been shipped. Your entire order amount will be refunded.
In case the item you have ordered has been shipped but has not yet been delivered to you (Only because of courier issues), you may still opt for refund.
Your refund will be processed once we receive the originally ordered item back from the courier.
Orders can be cancelled by Ringke india in a Rare case scenario like
If courier service is not available on the pincodeIf ordered item is not in stock
 
Out of Stock, Pre-Order Products, and More...
If your order contains at least one product that is currently unavailable (caused by, but not limited to, stock issues or pre-orders), we will wait for all the products to be available before sending your order. Orders will ship out only according to the LATEST pre-order date, the estimated date at the time of order is not guaranteed.
You can contact our support team for a split shipment request on your order. Additional shipping fees will not be charged.
APPLE
SAMSUNG
ONEPLUS
NOTHING PHONE
REDMI