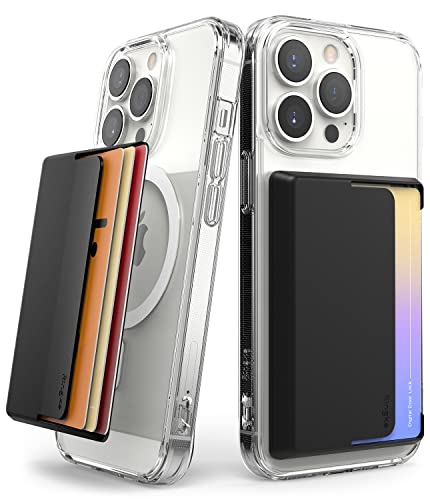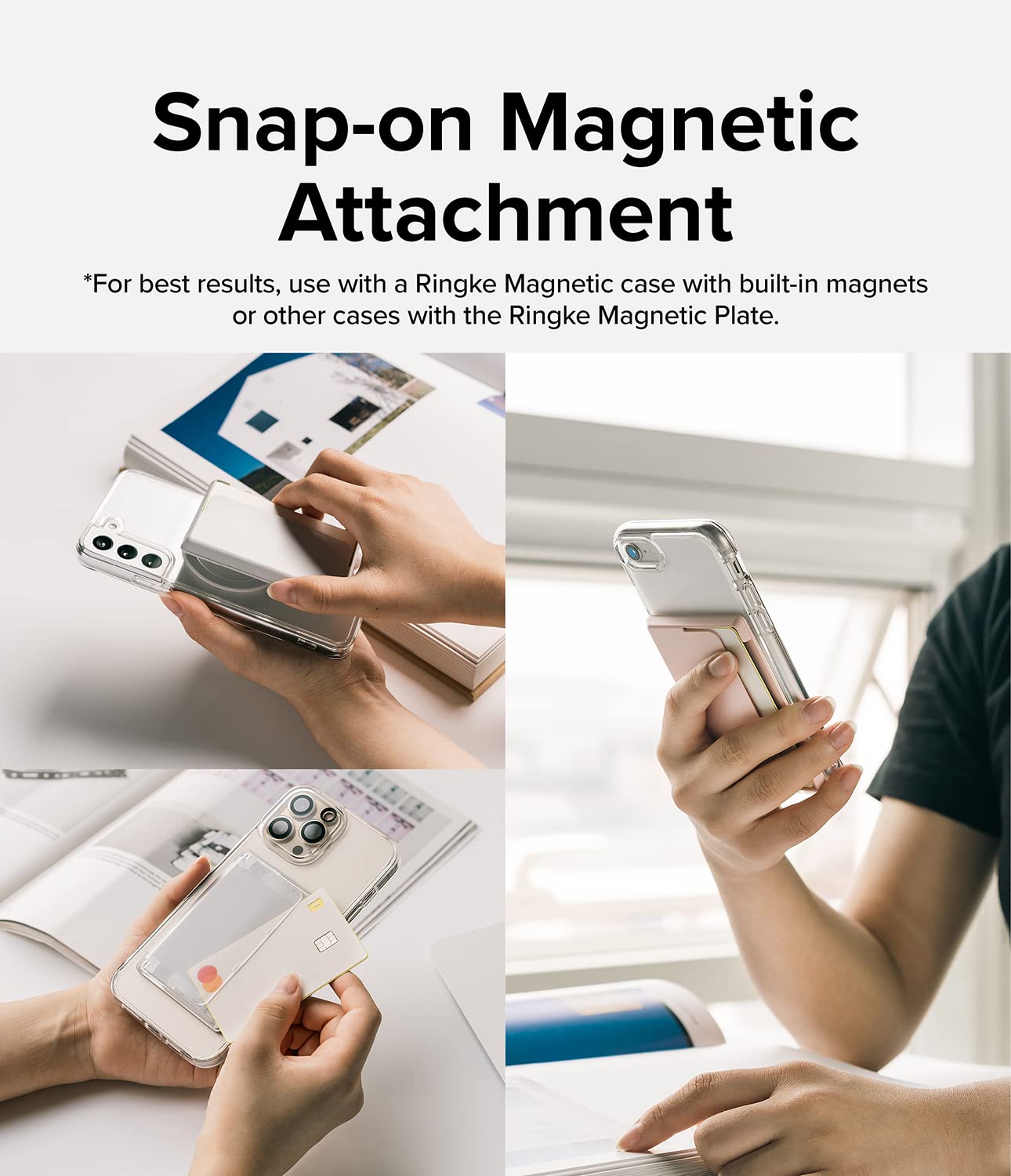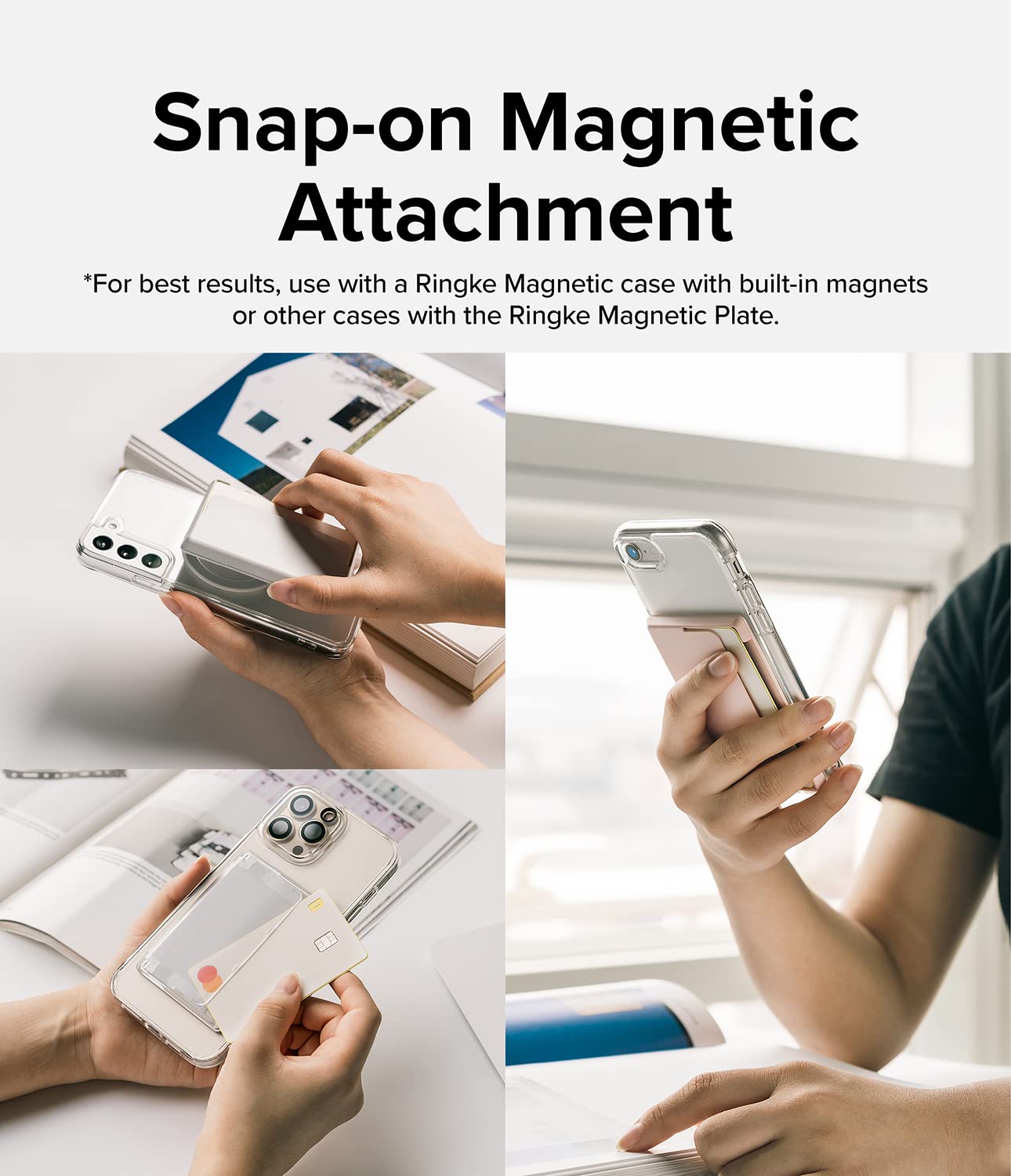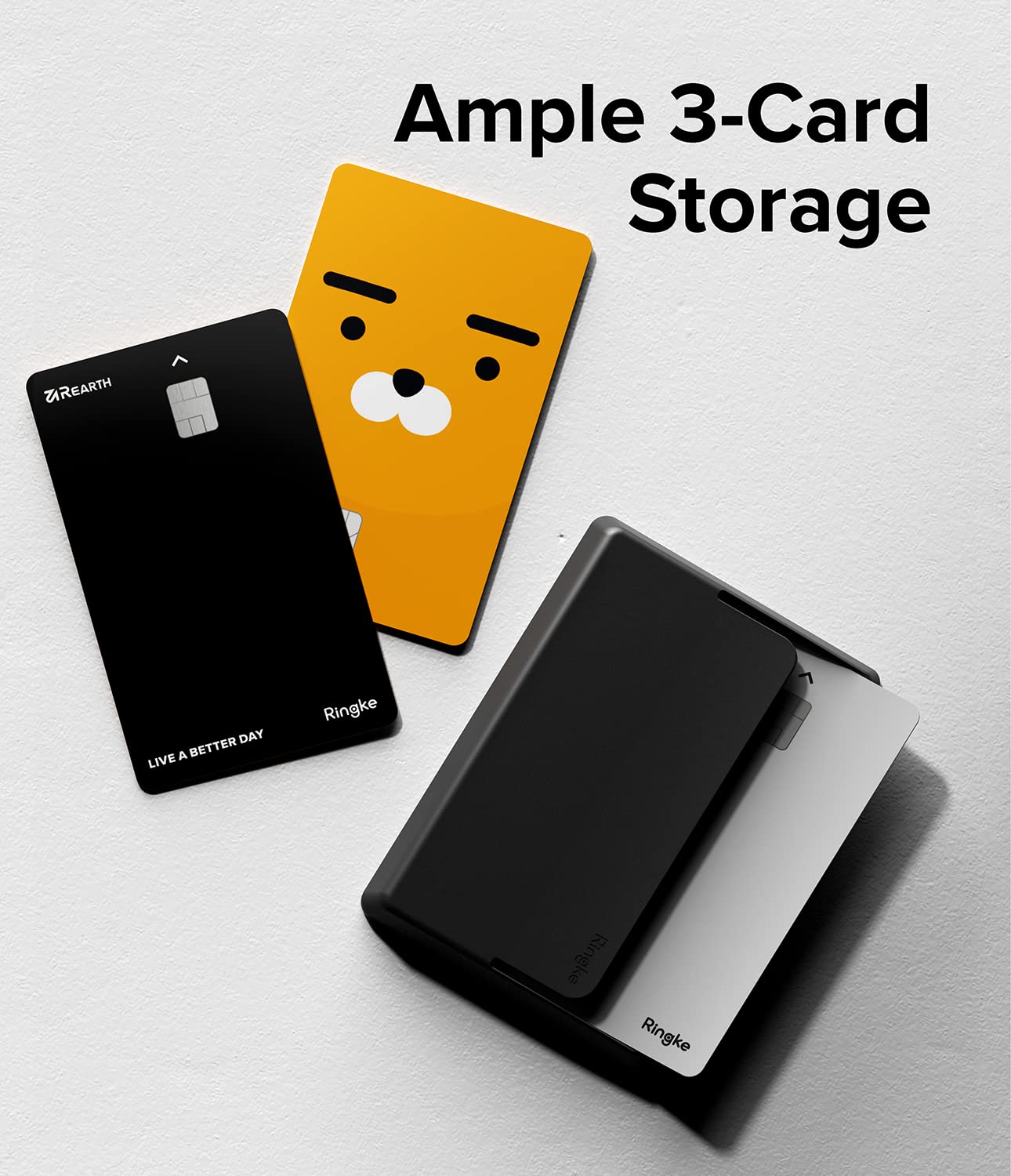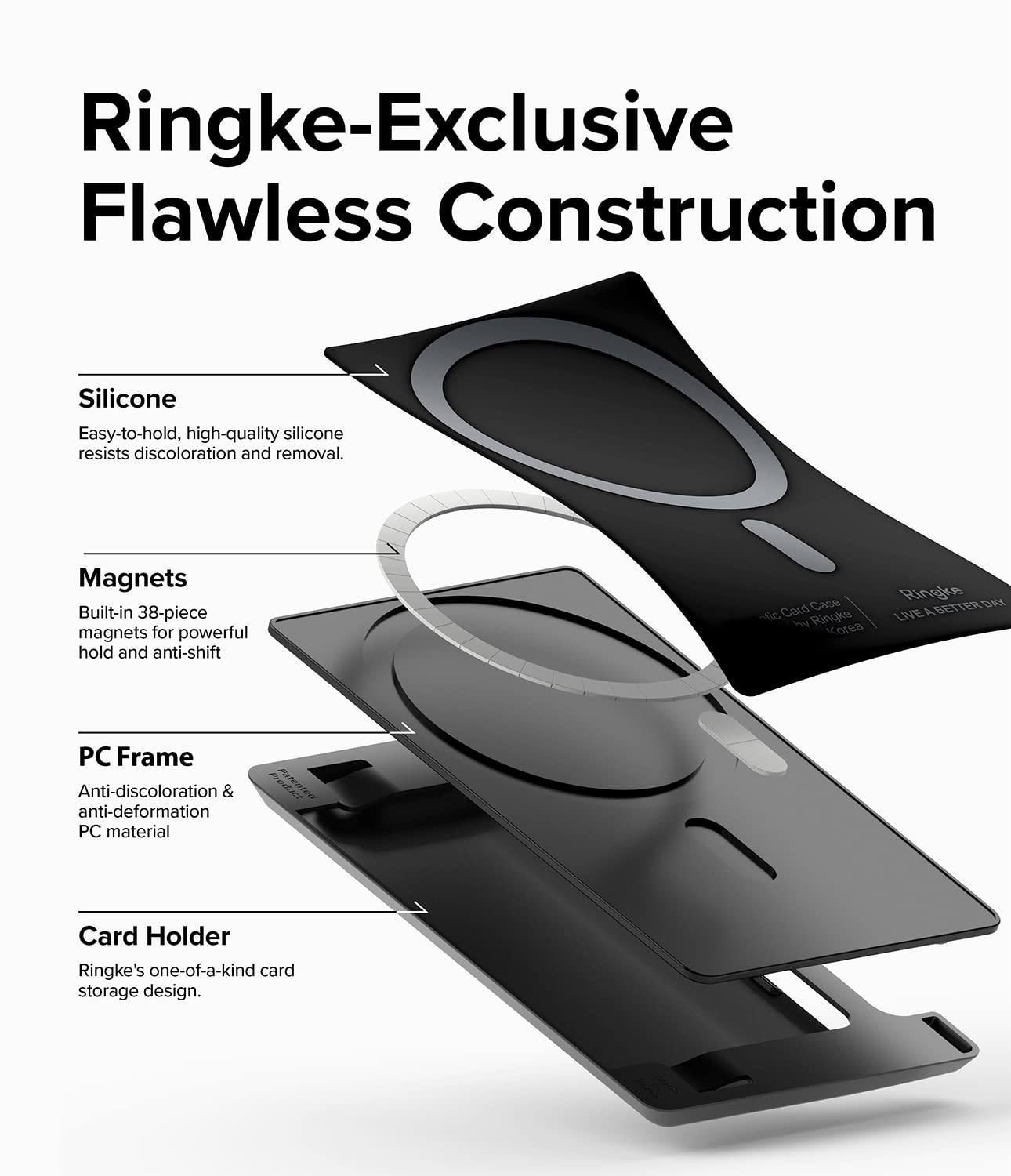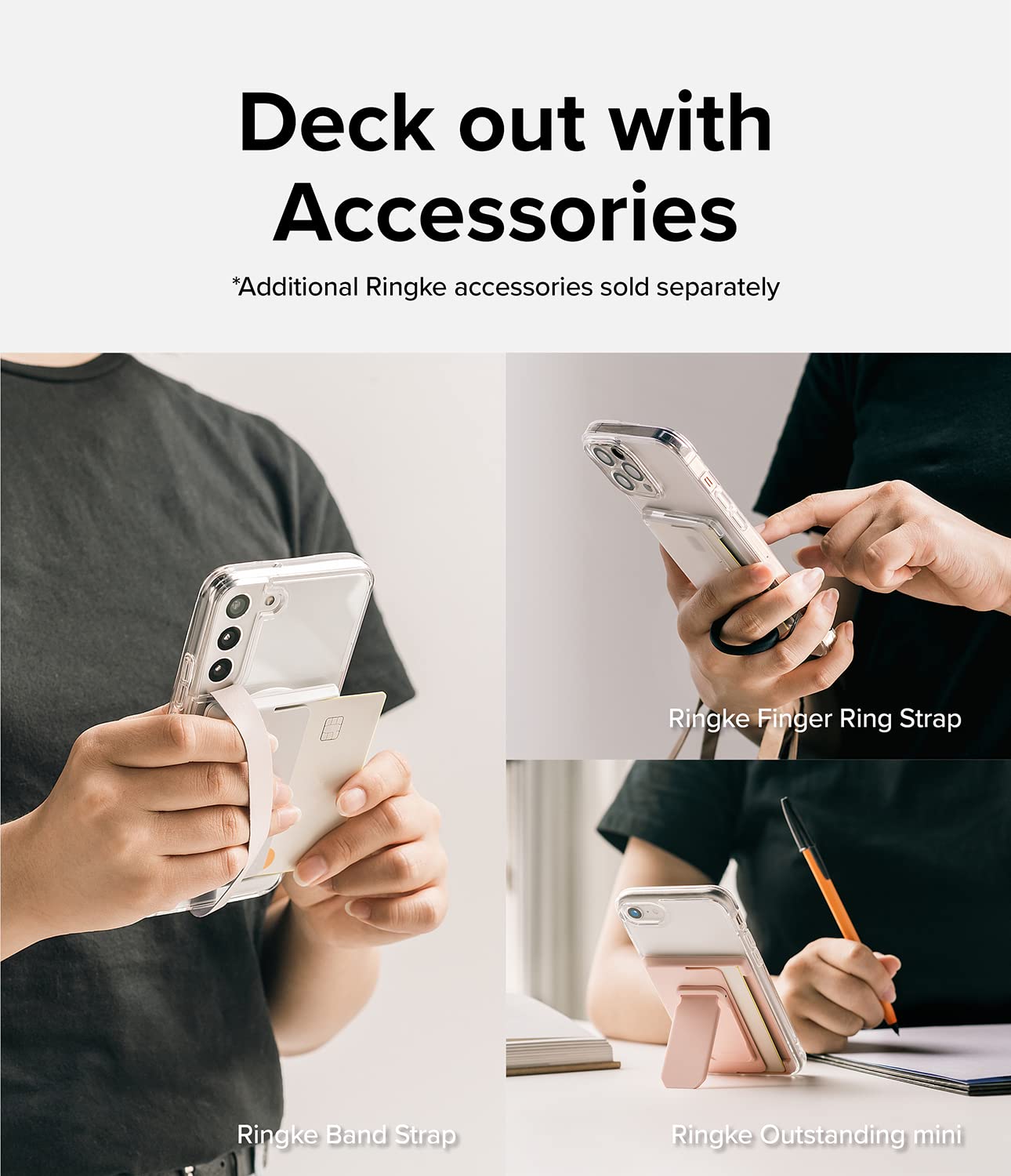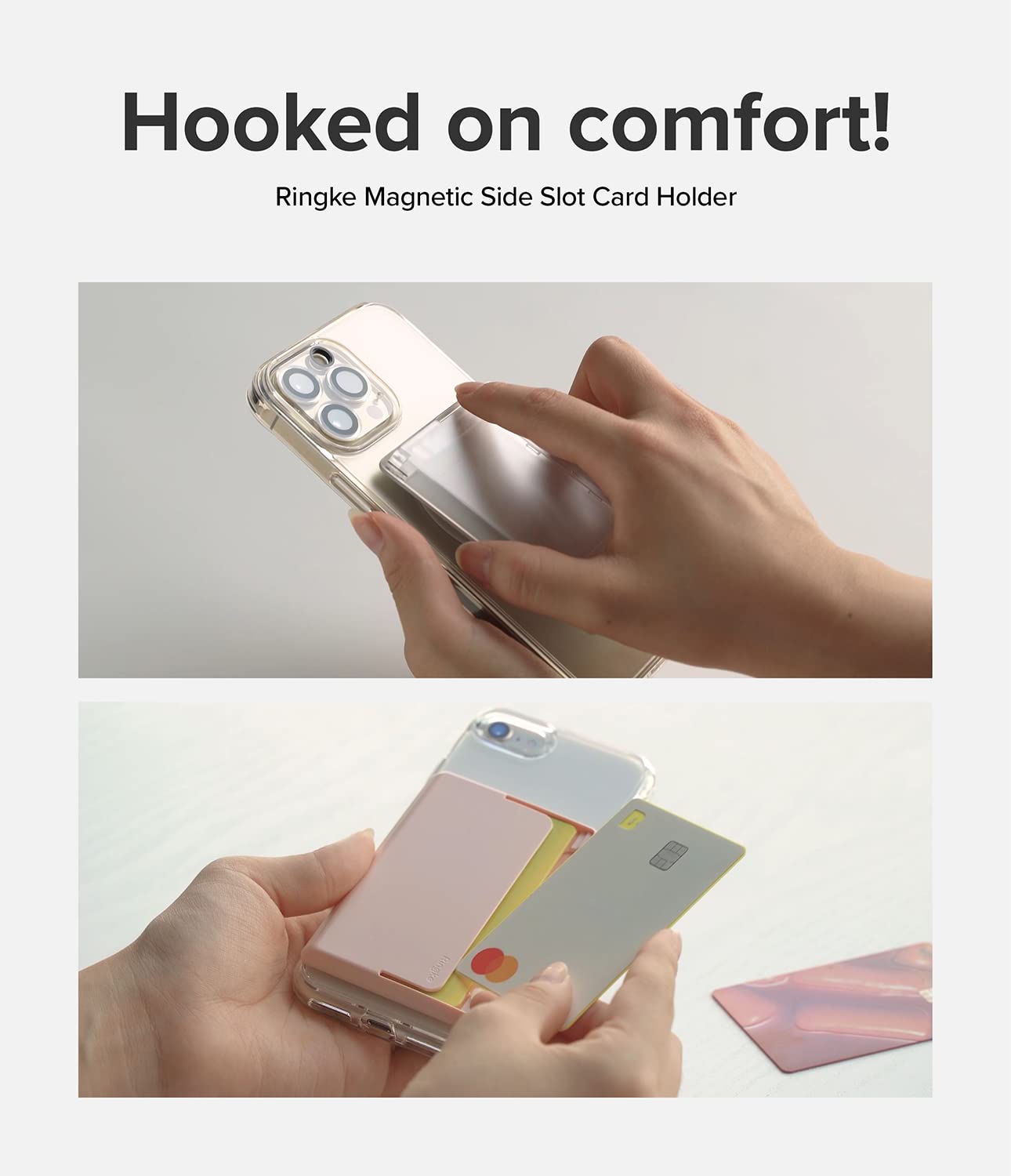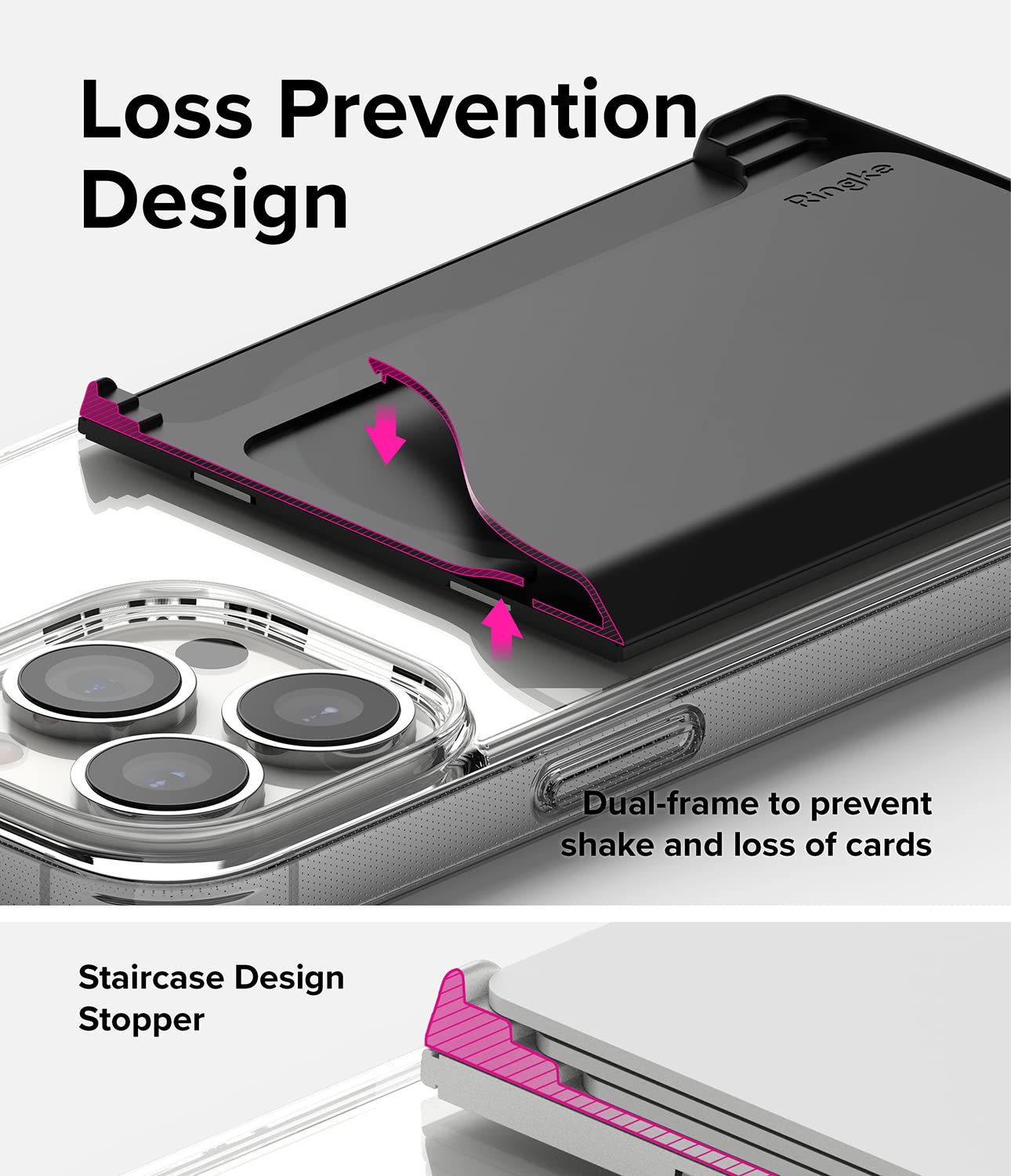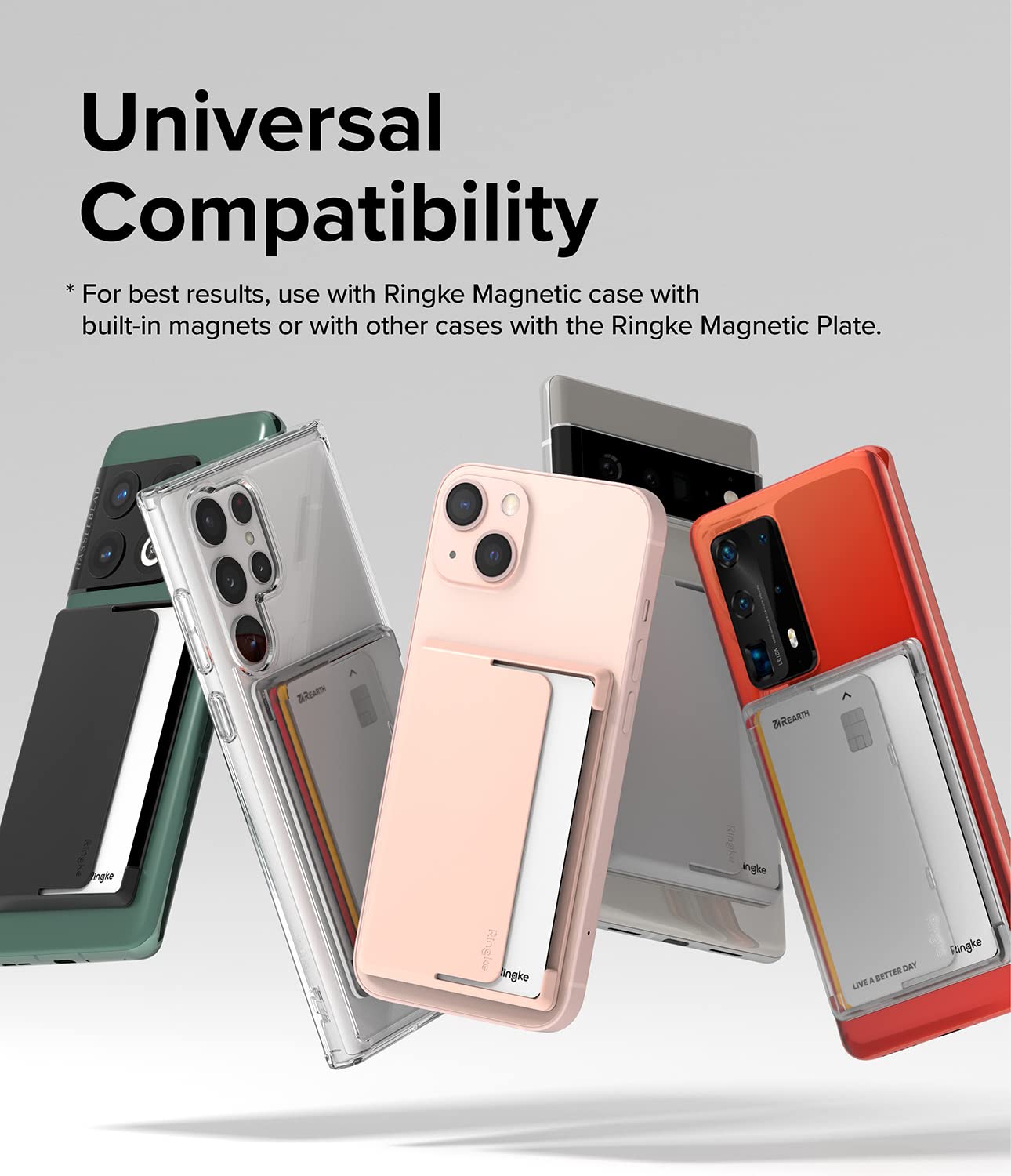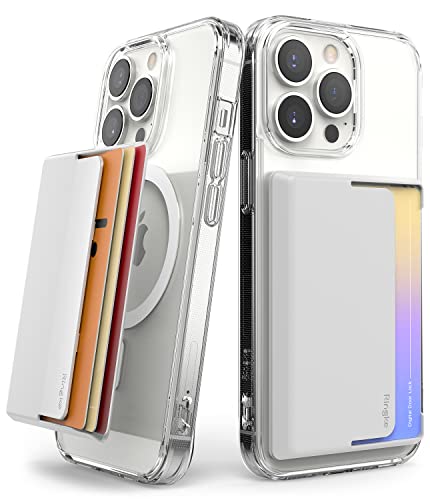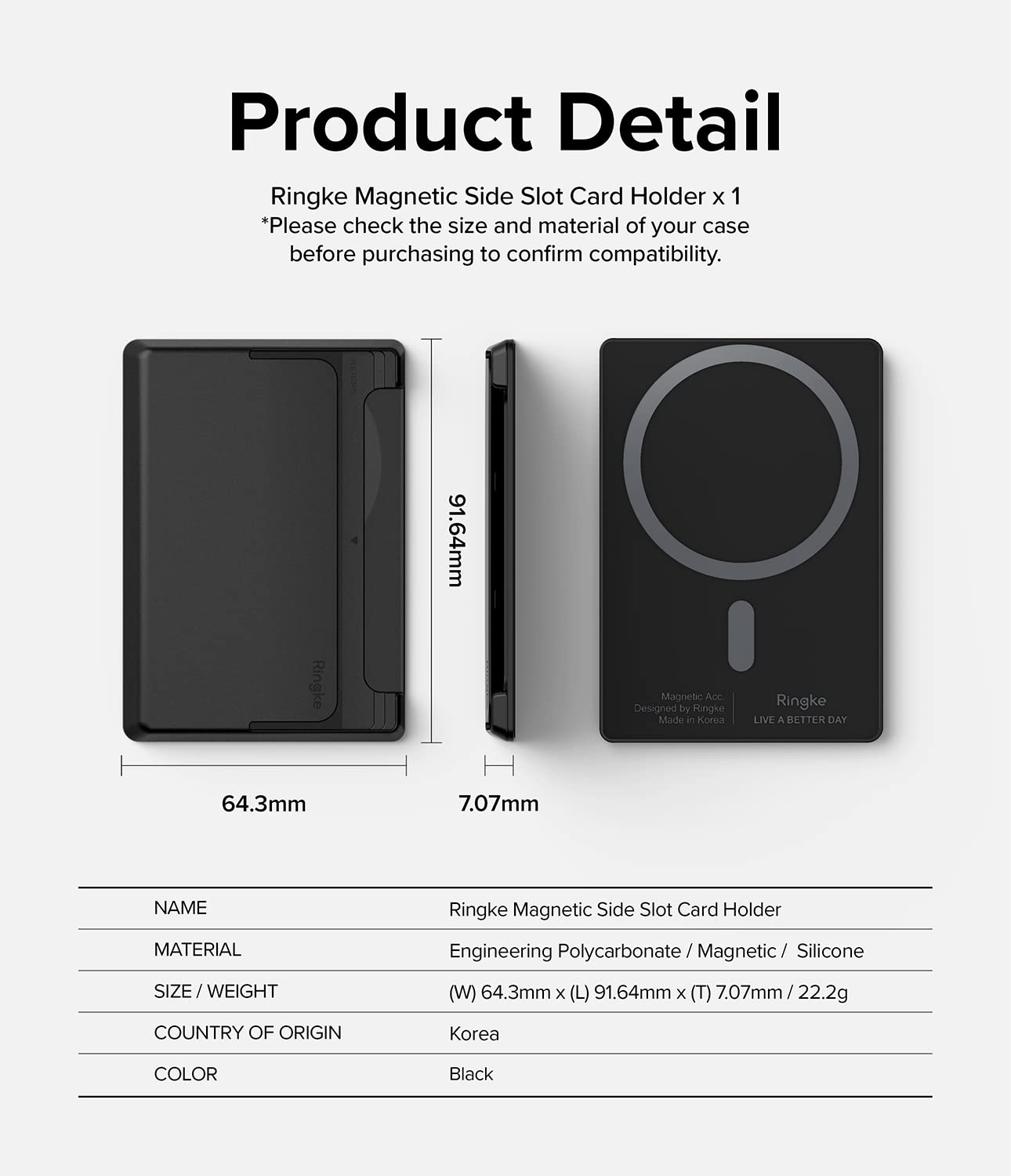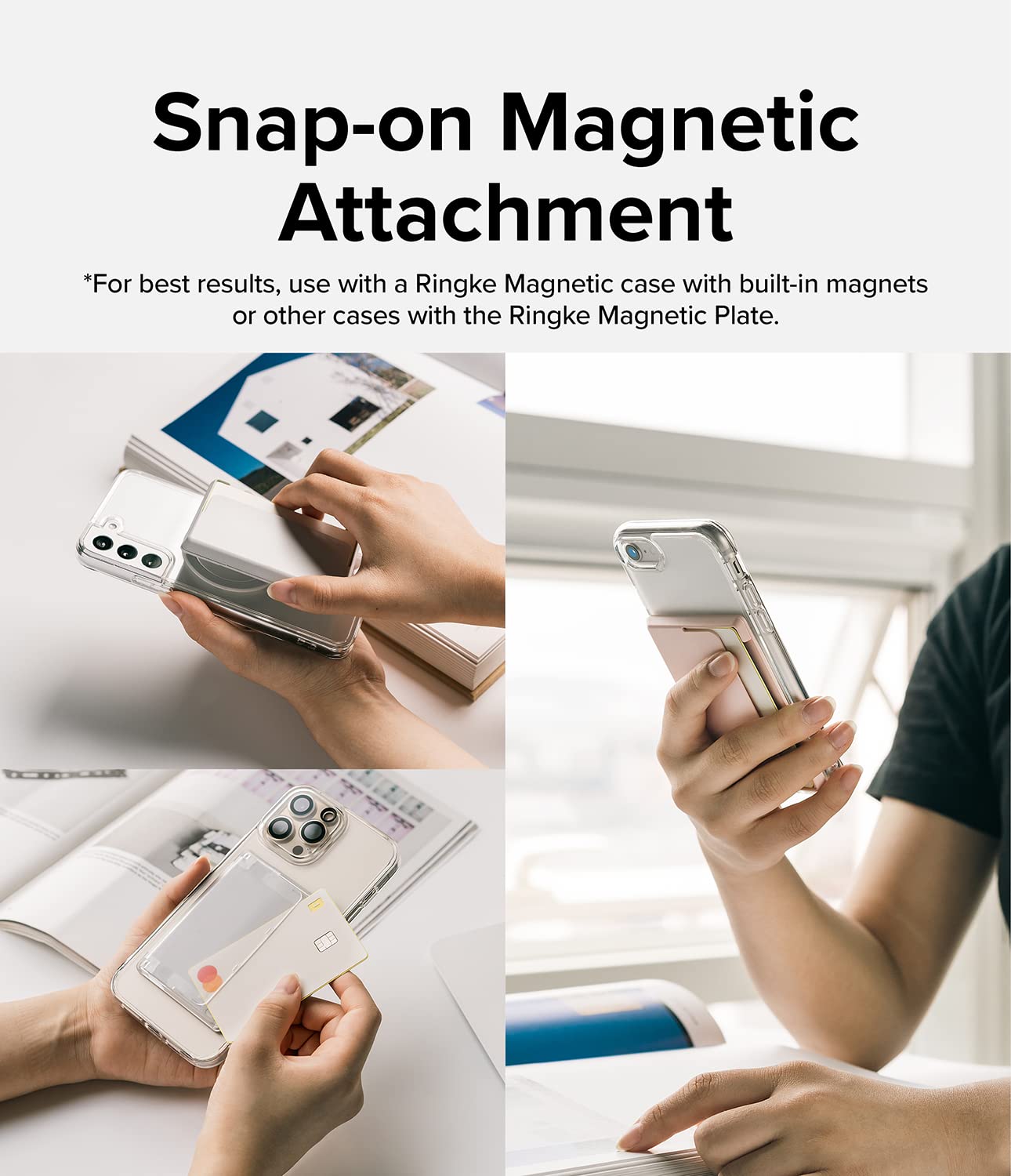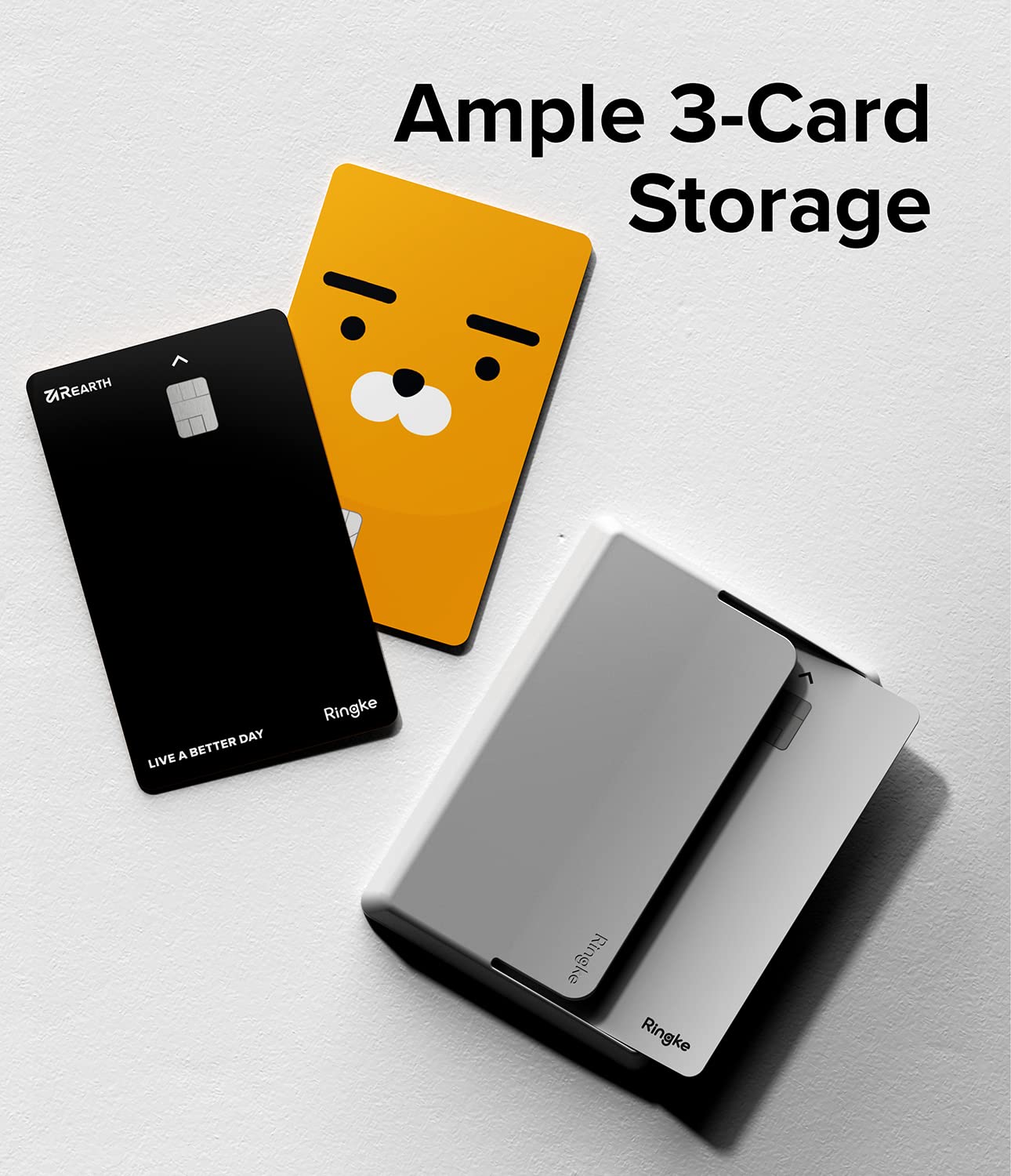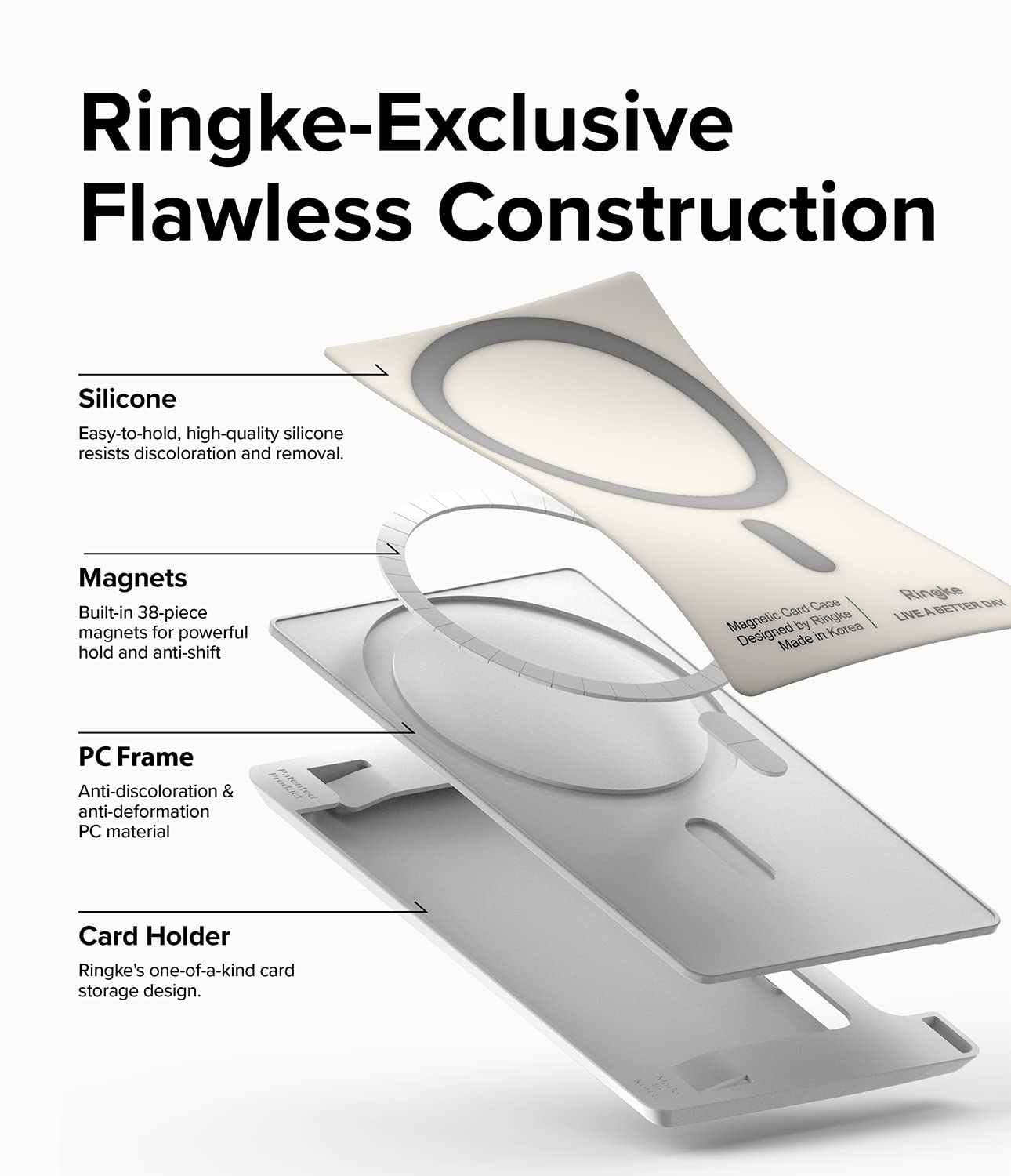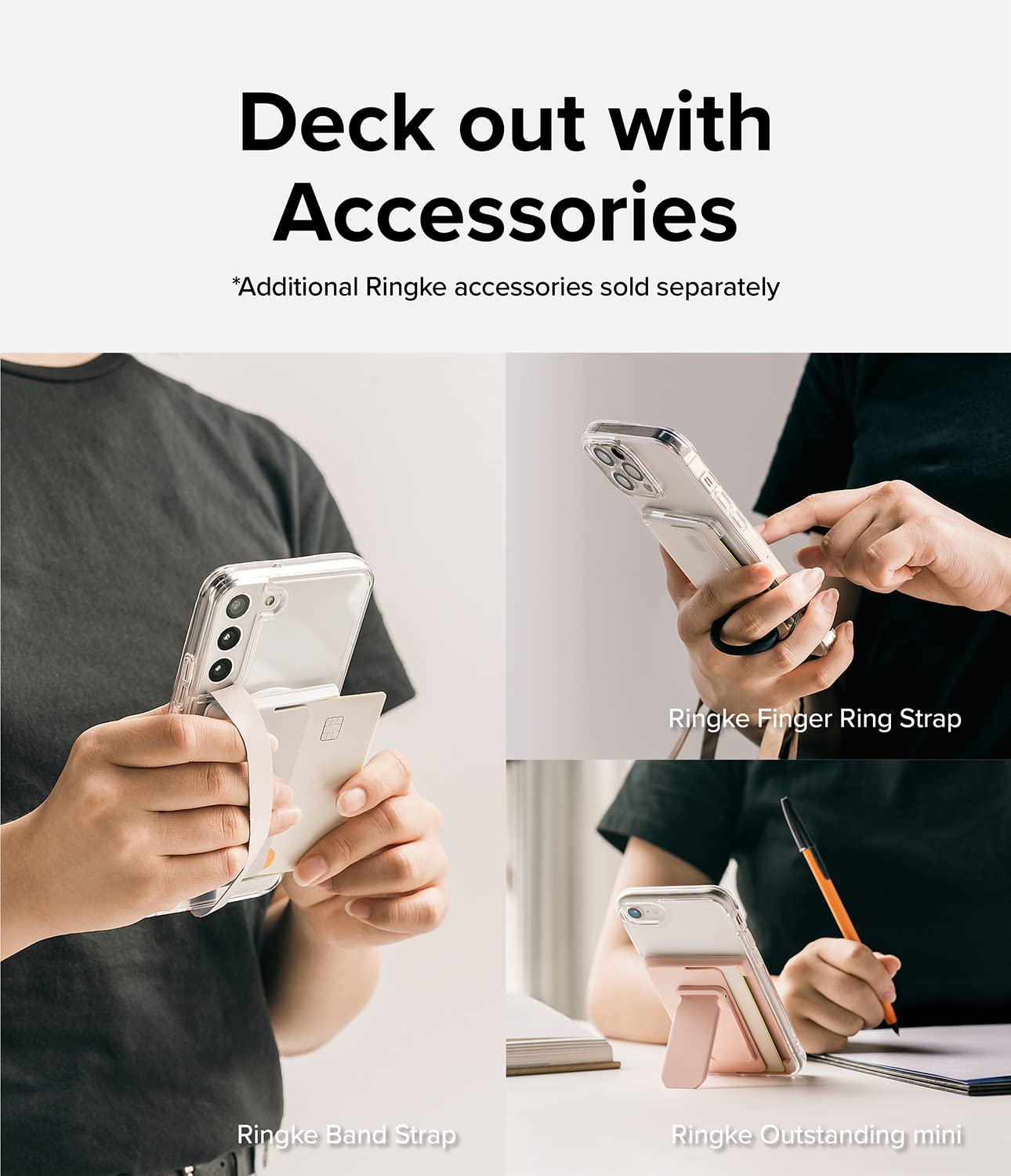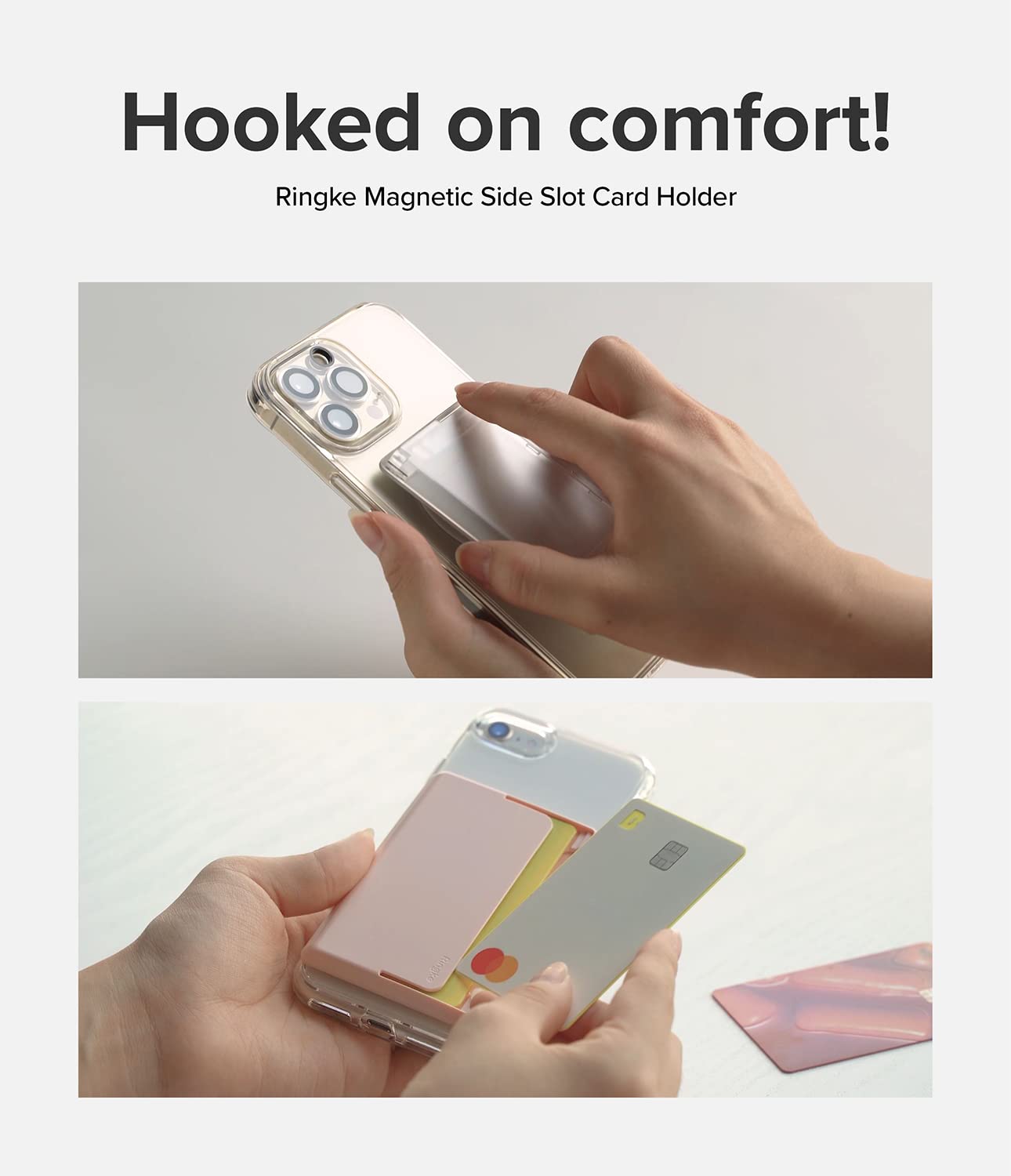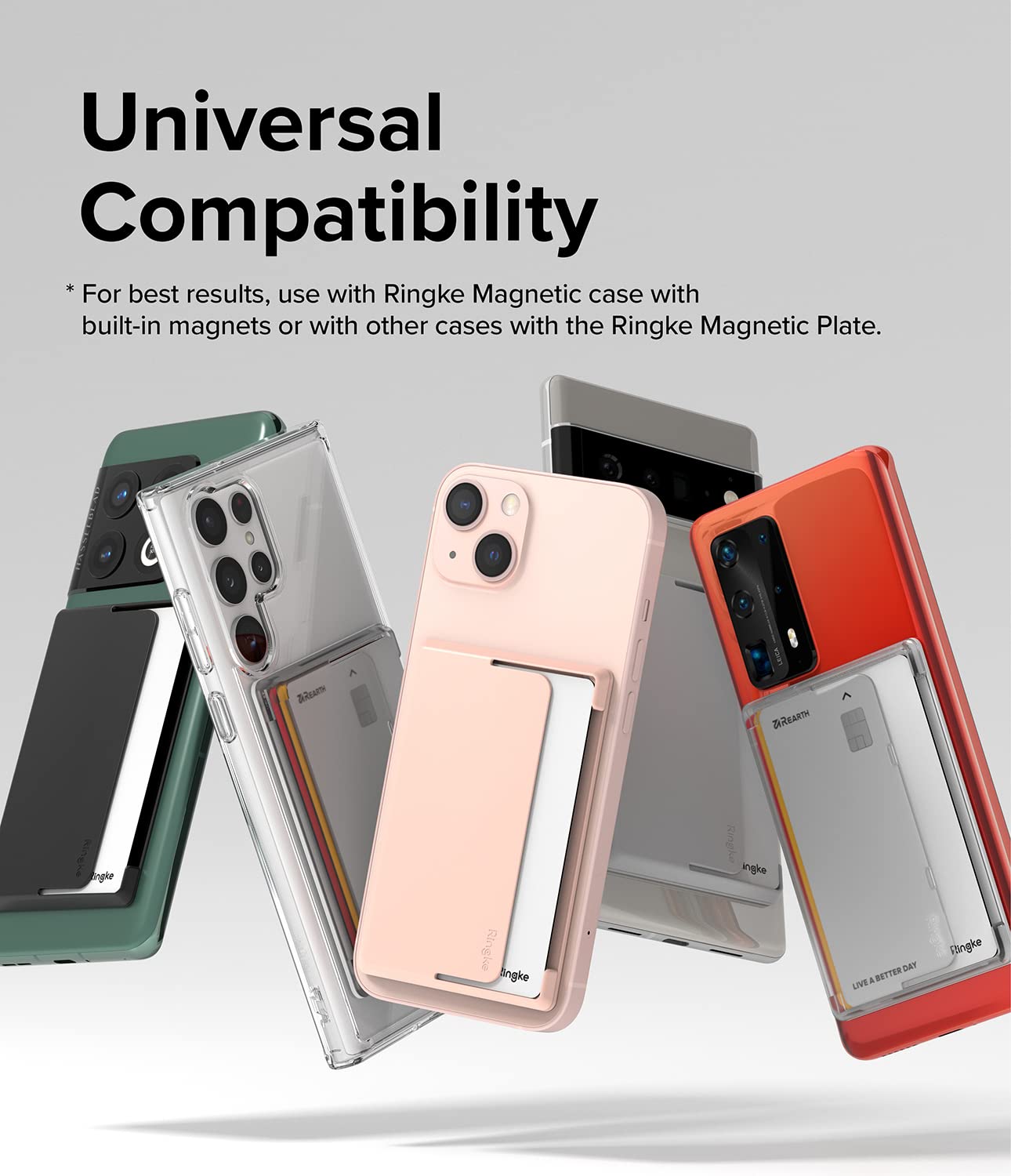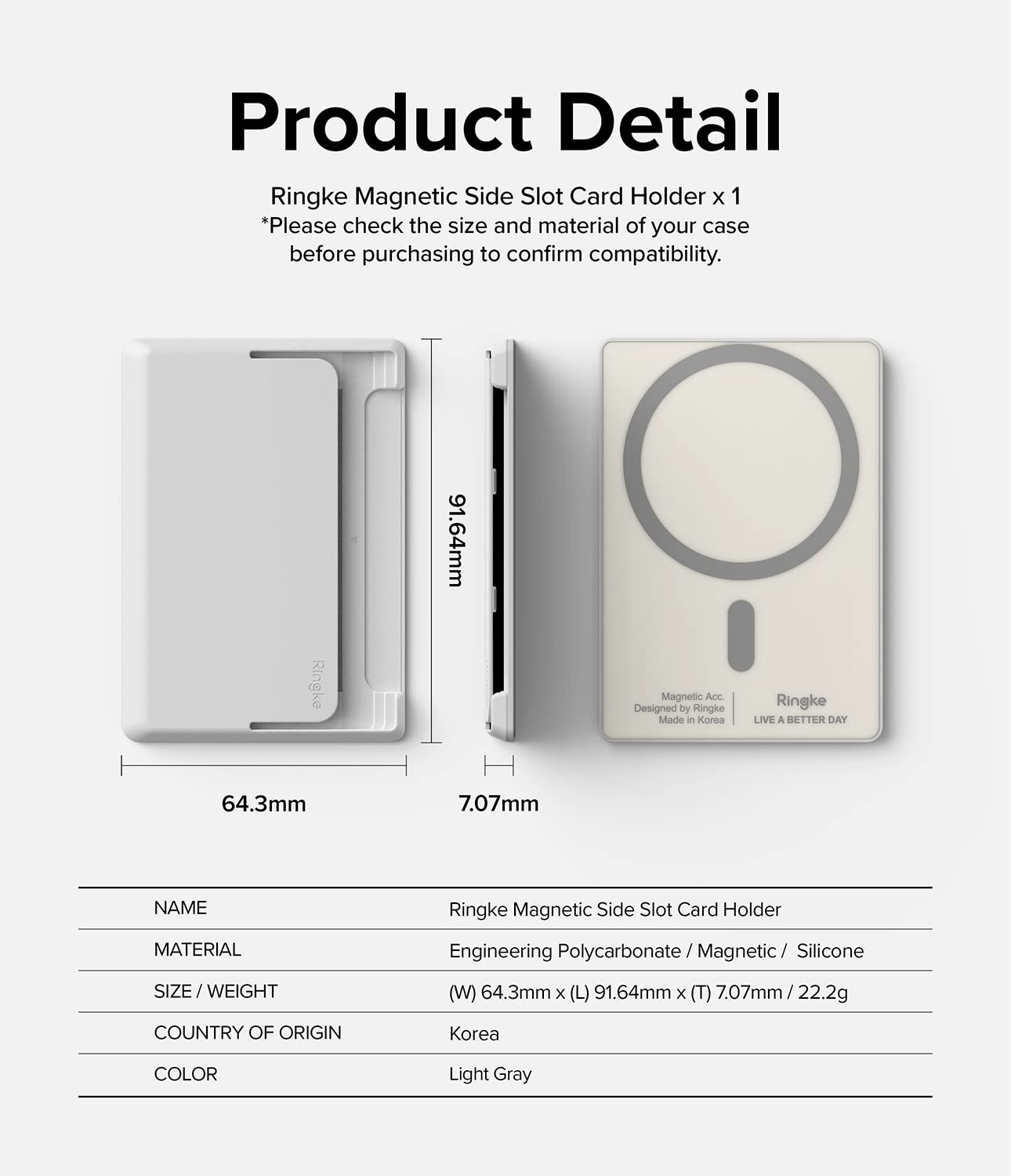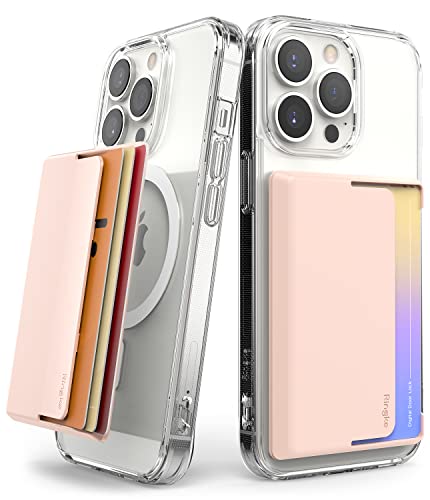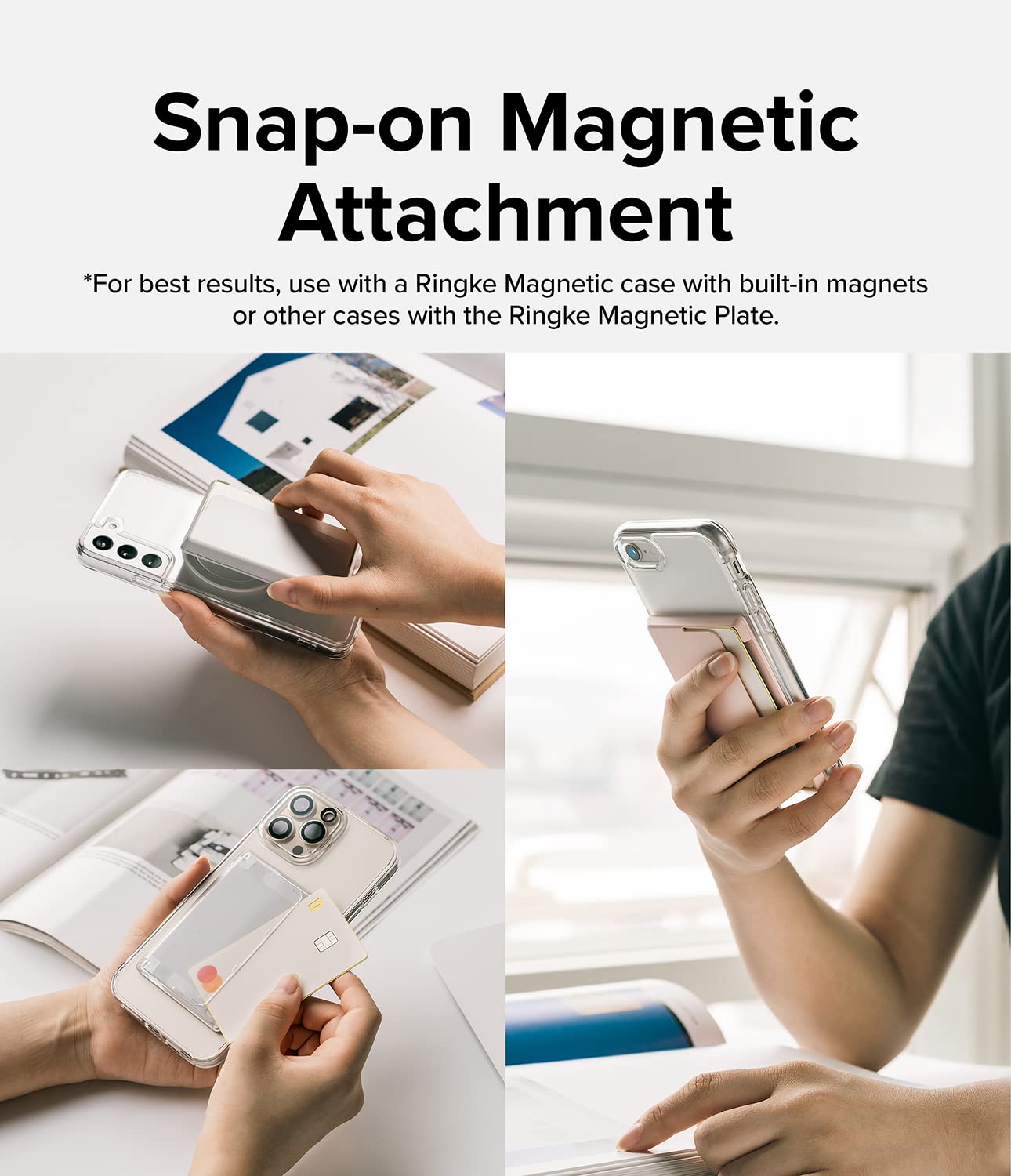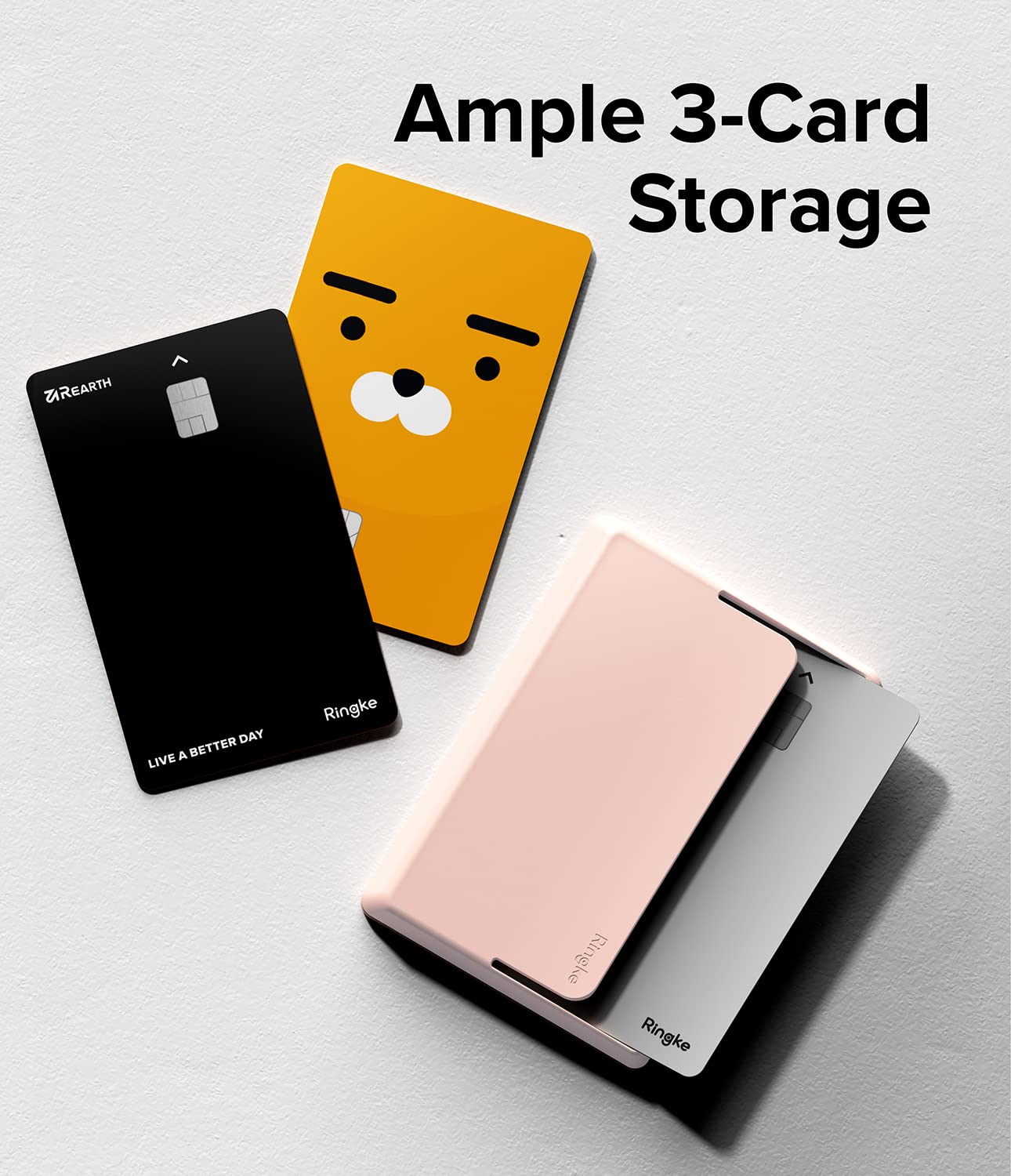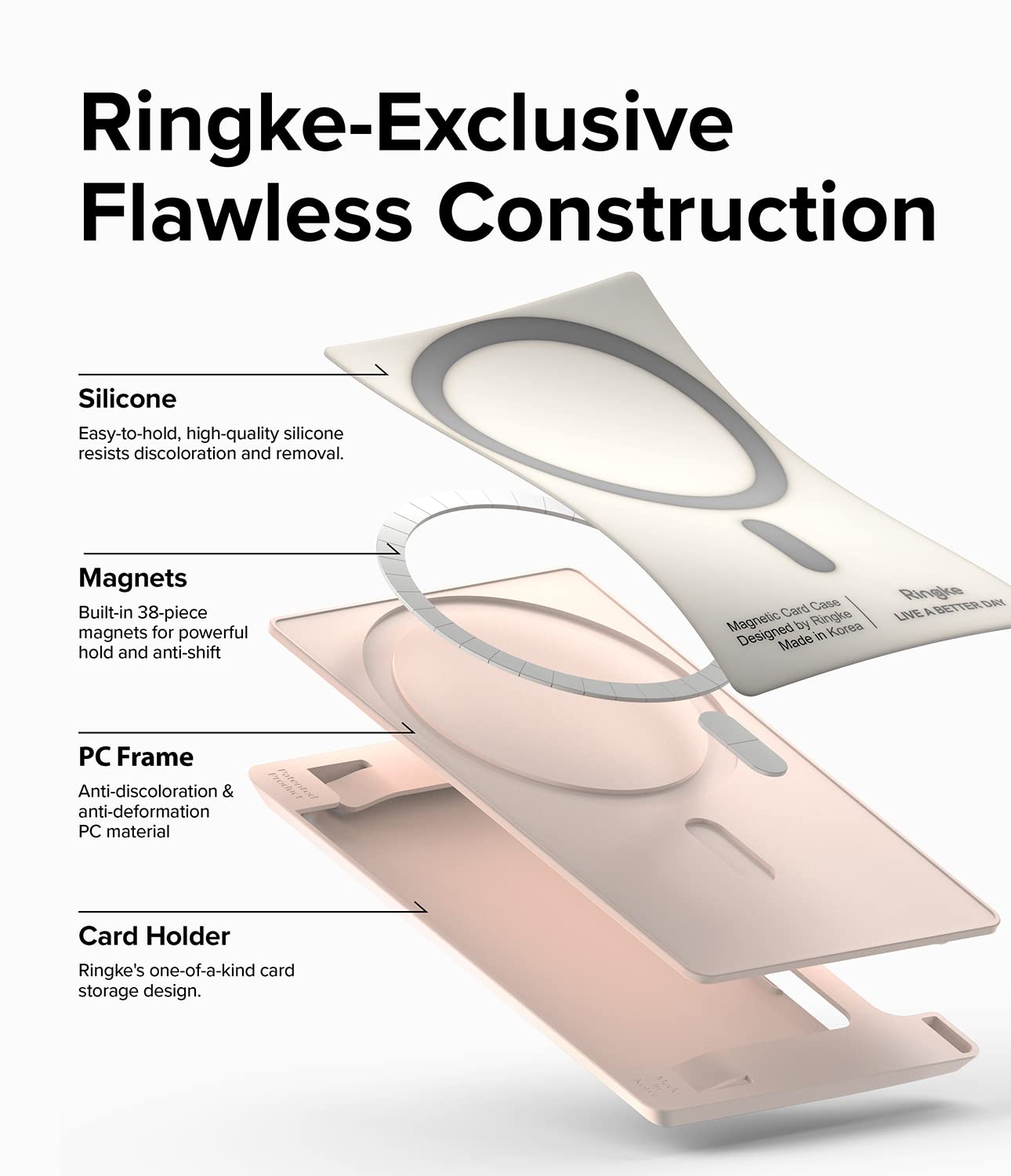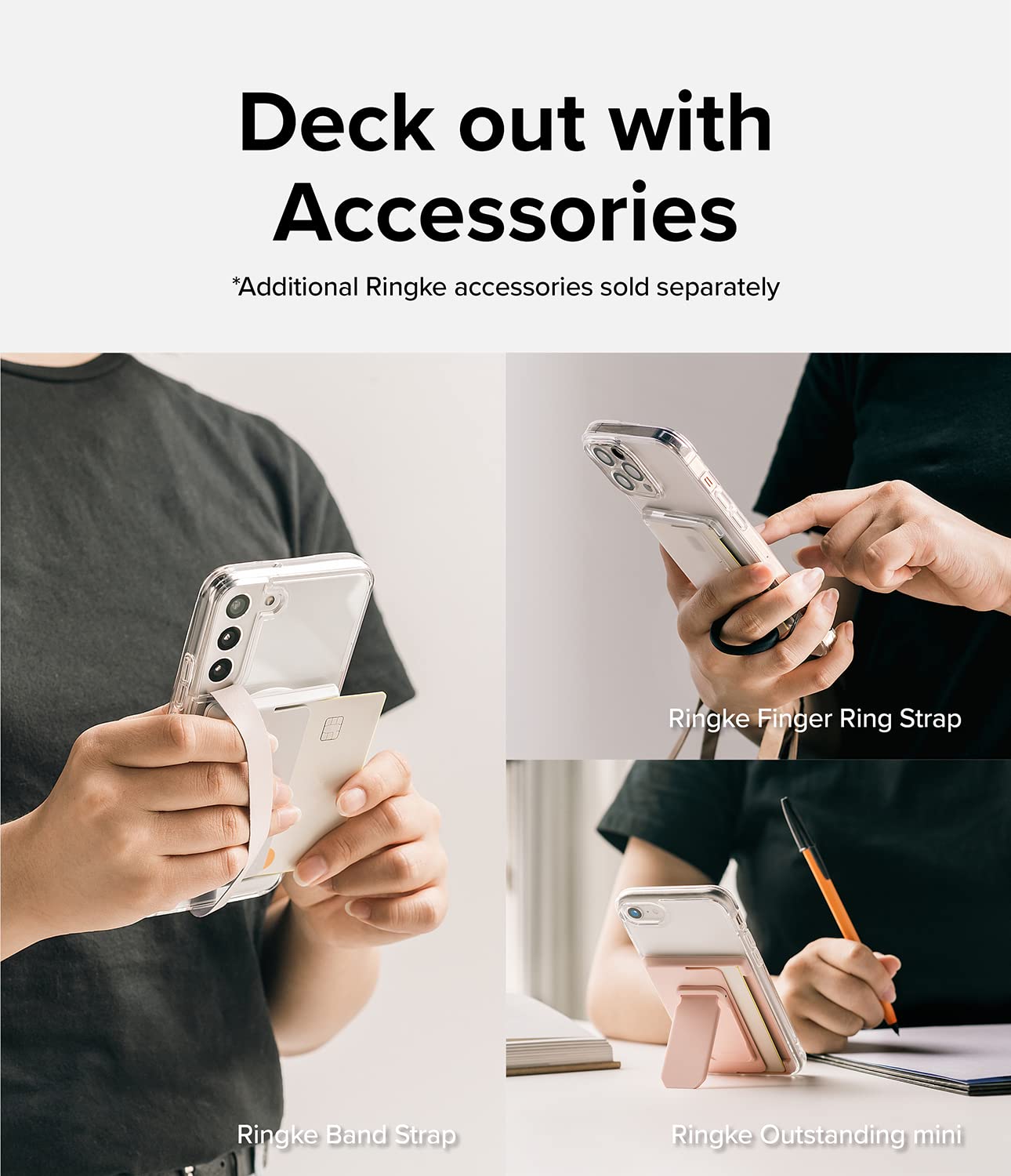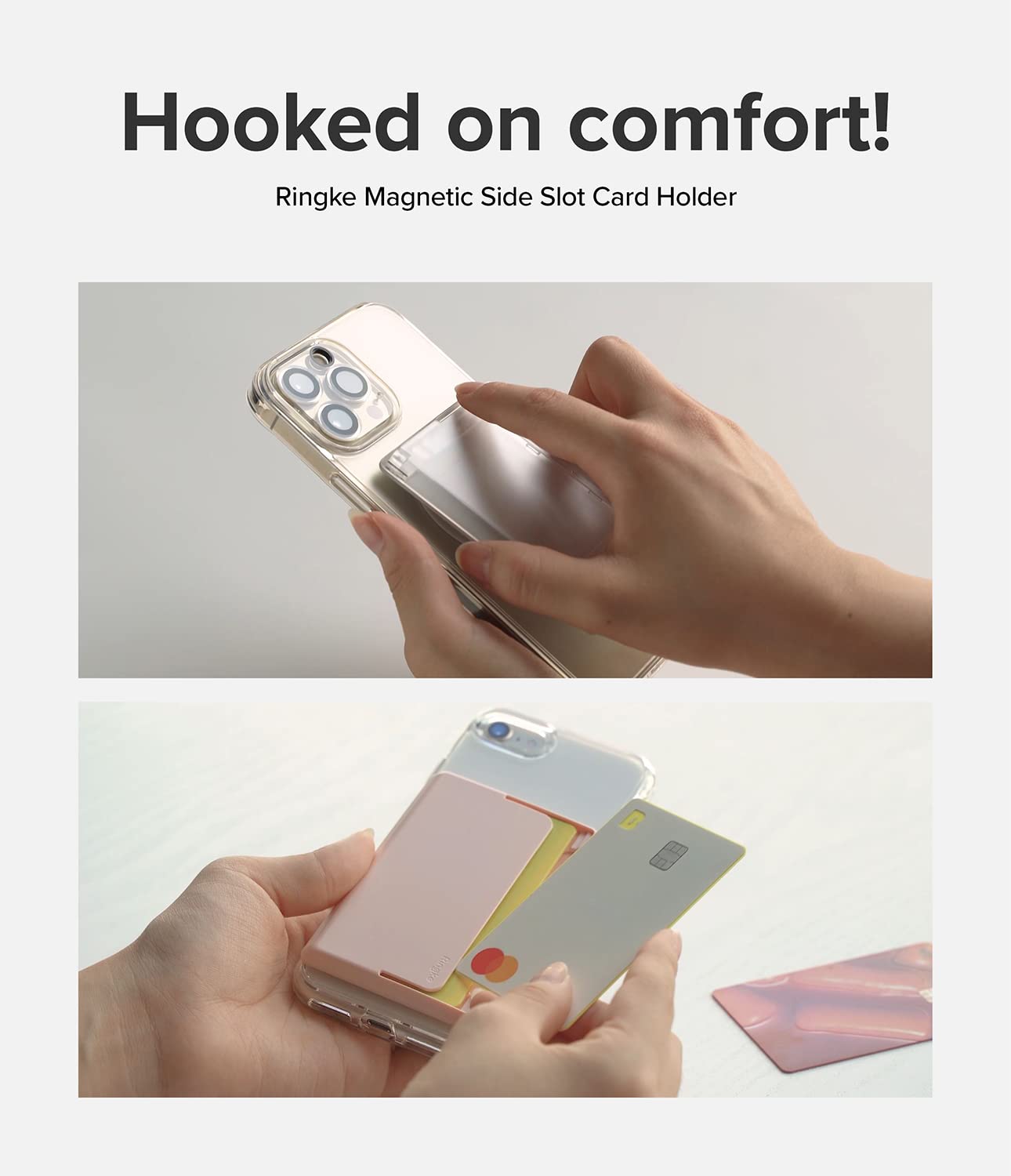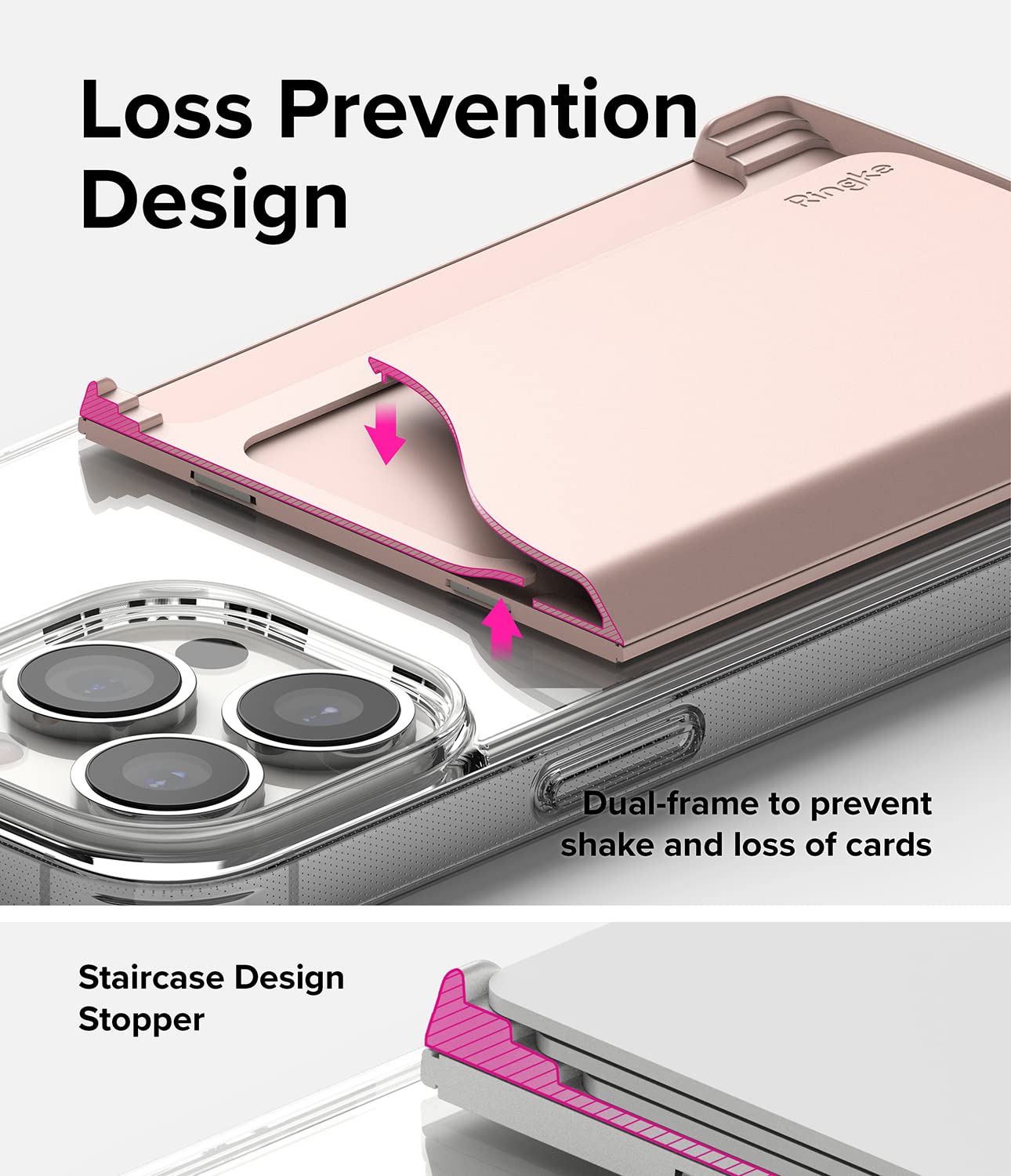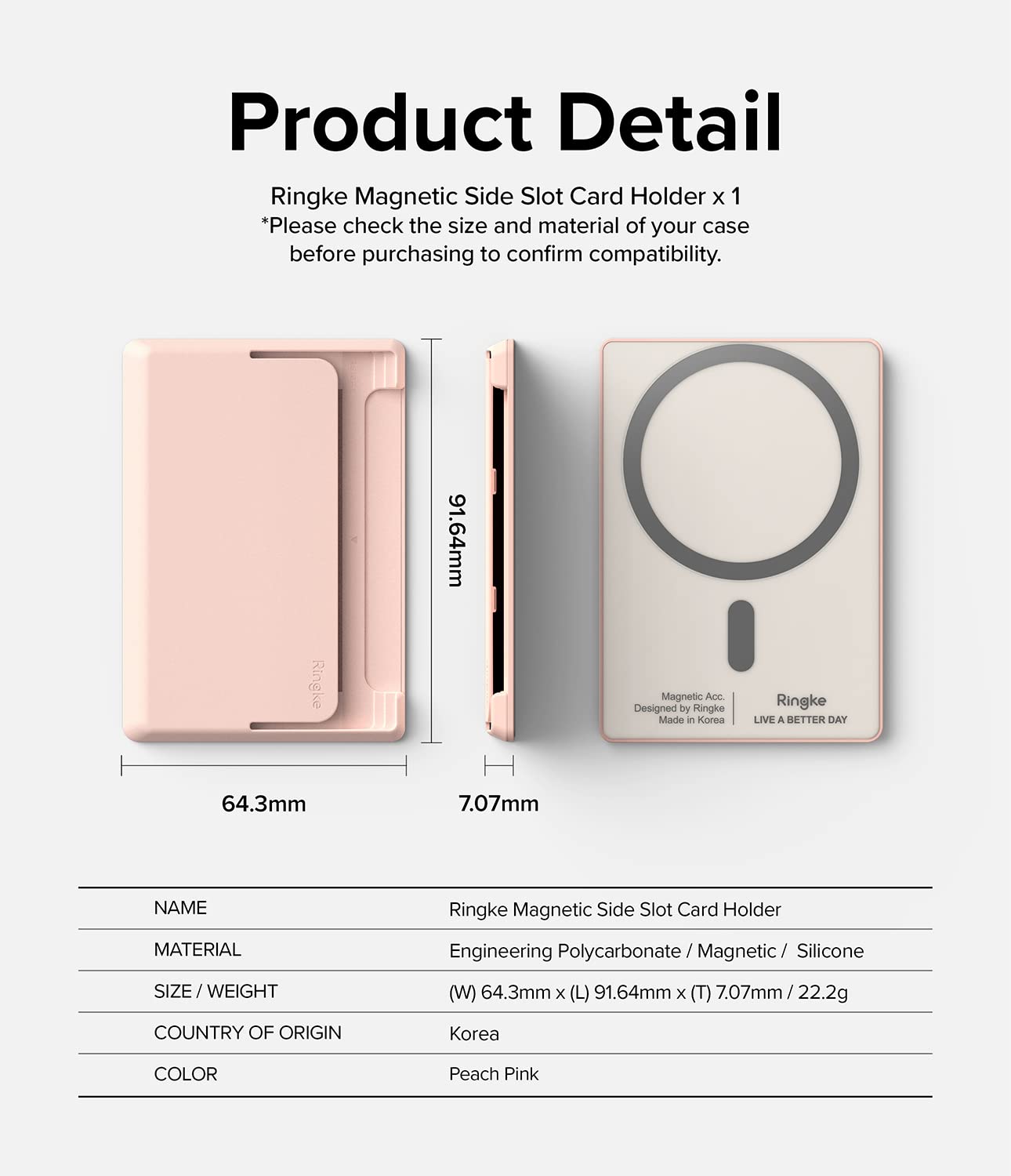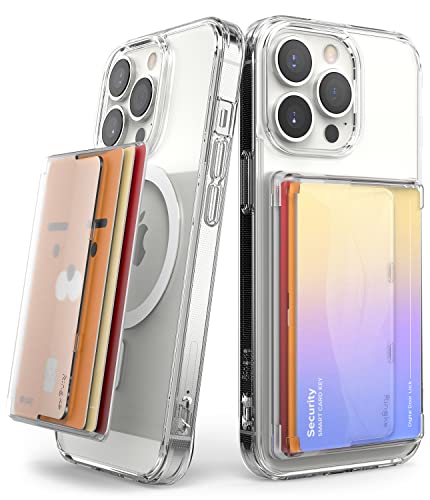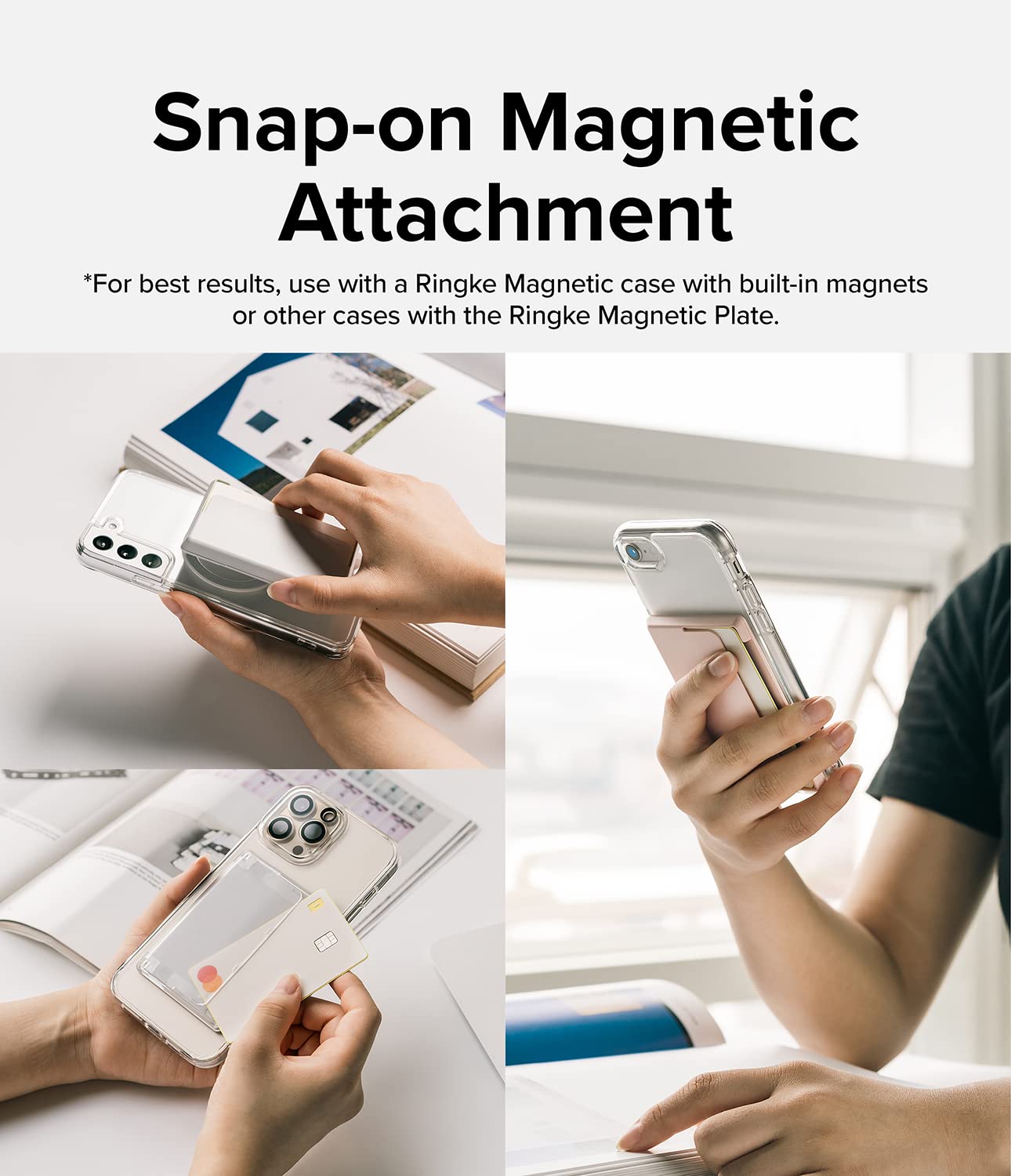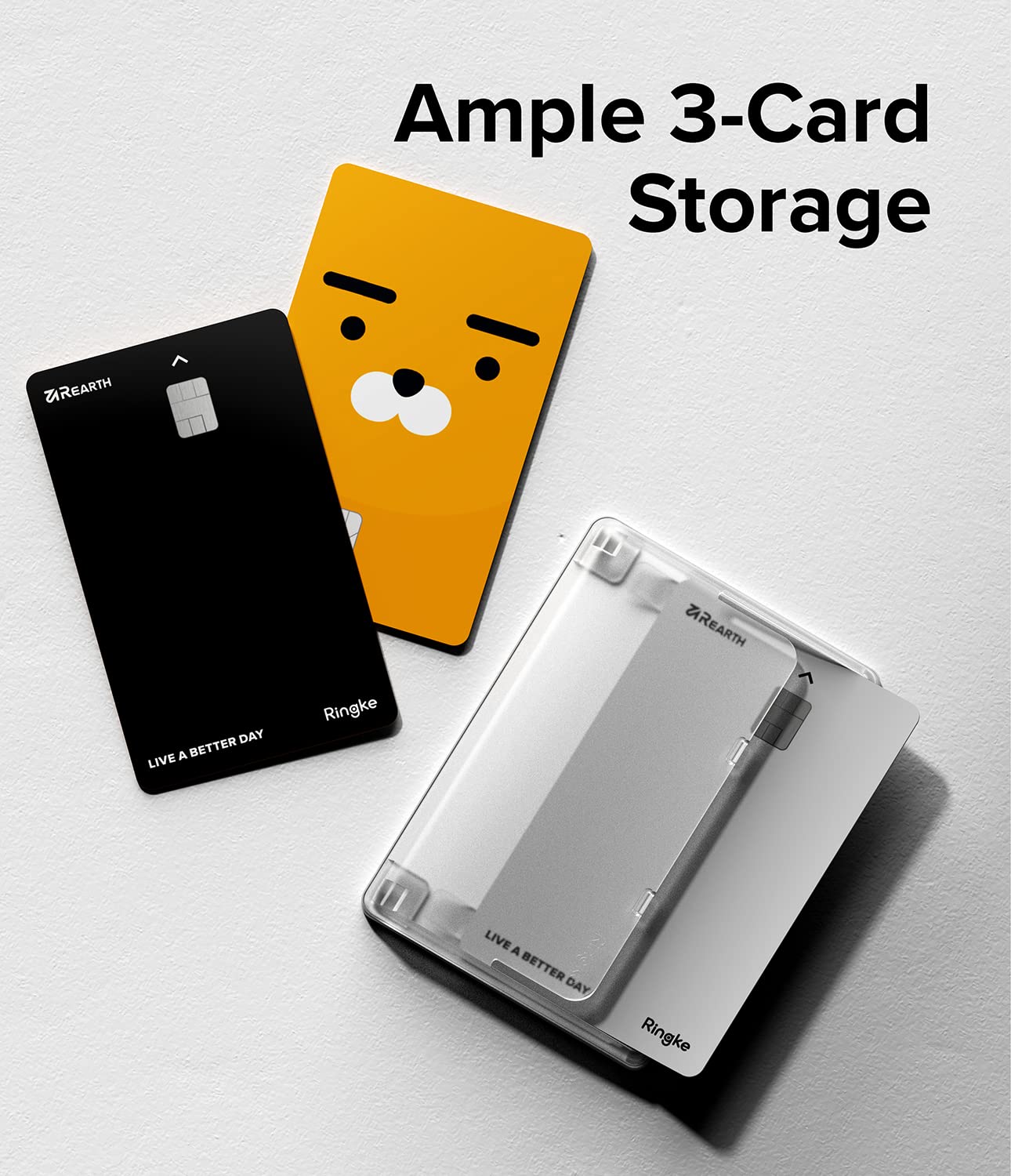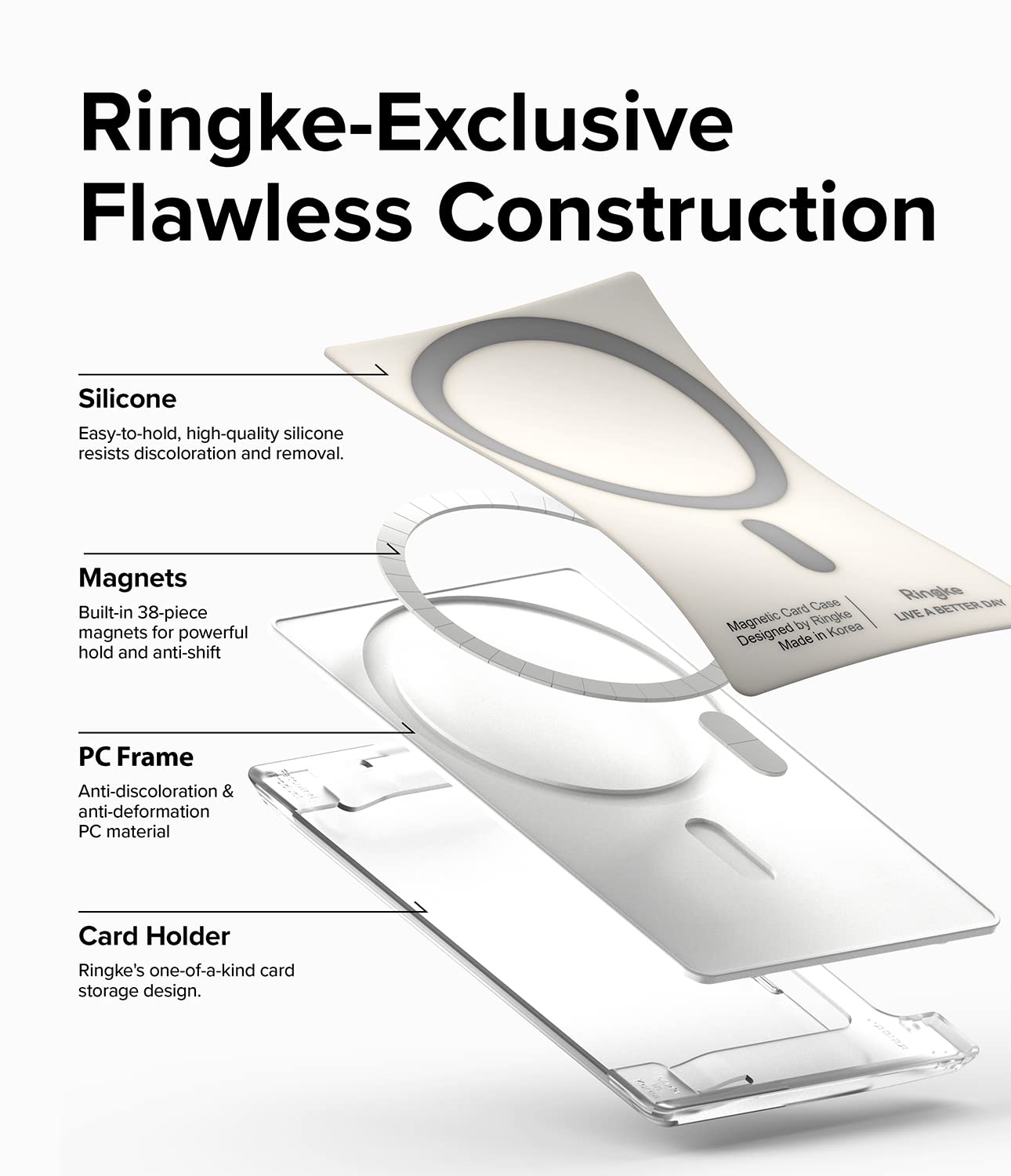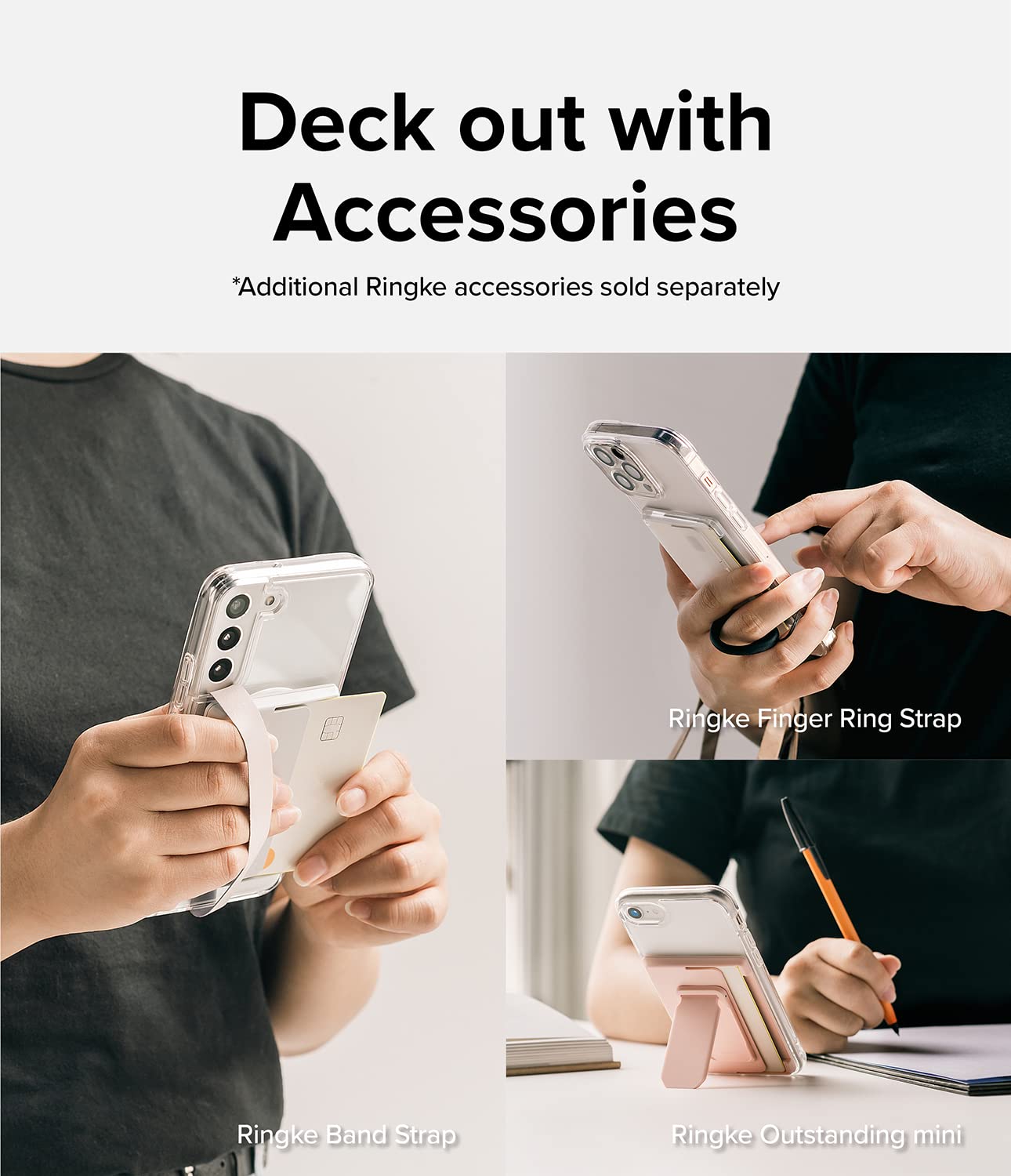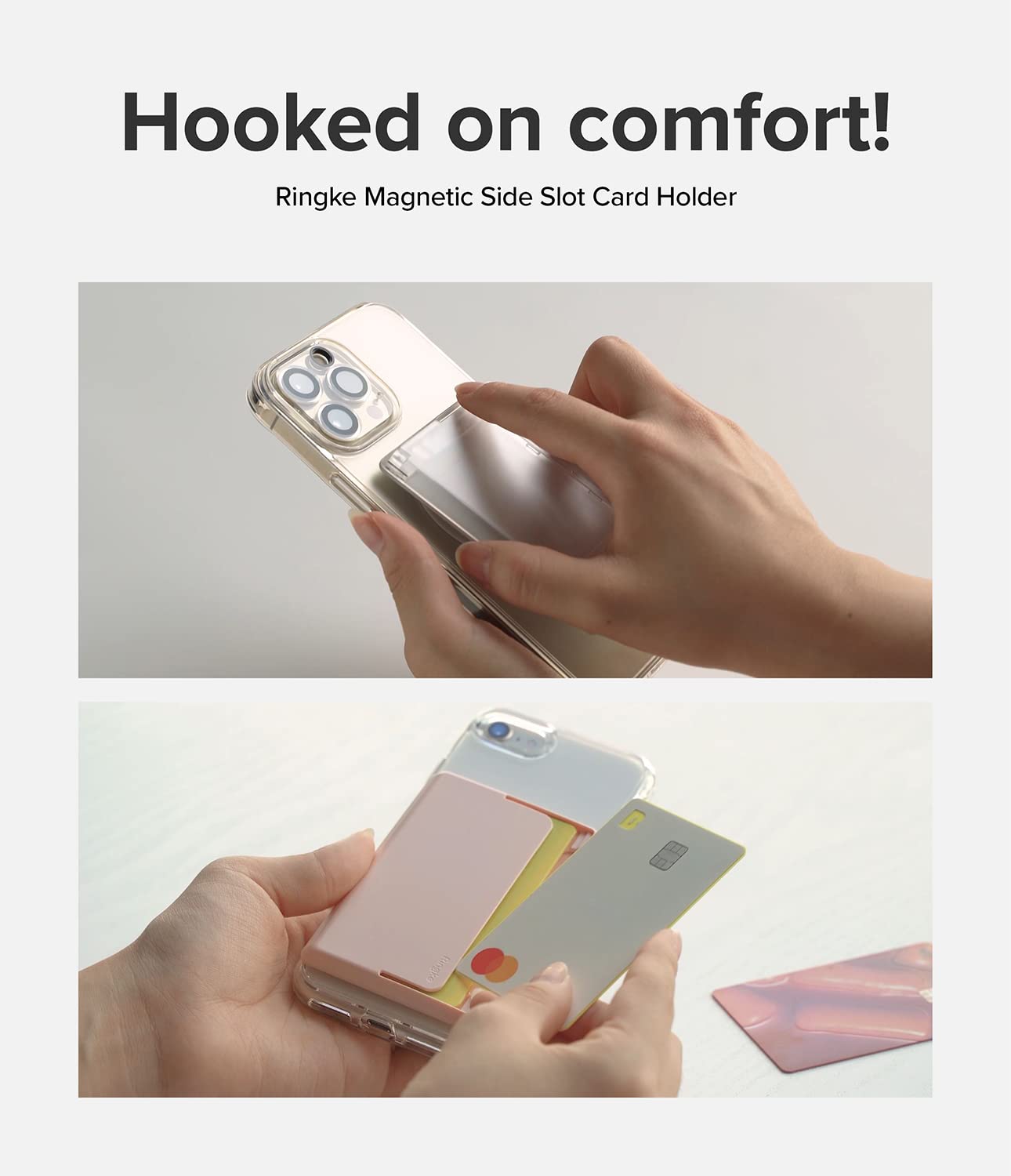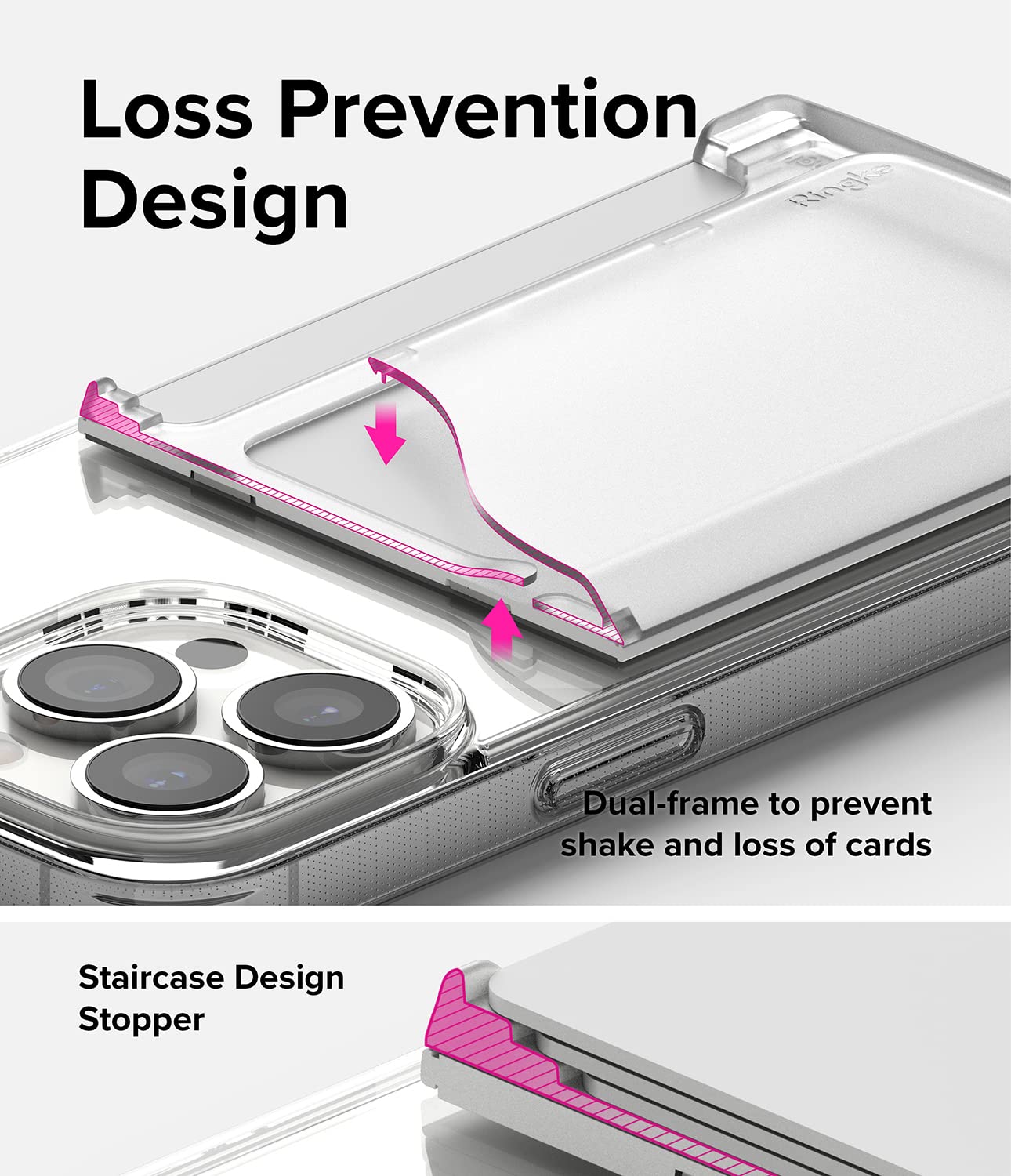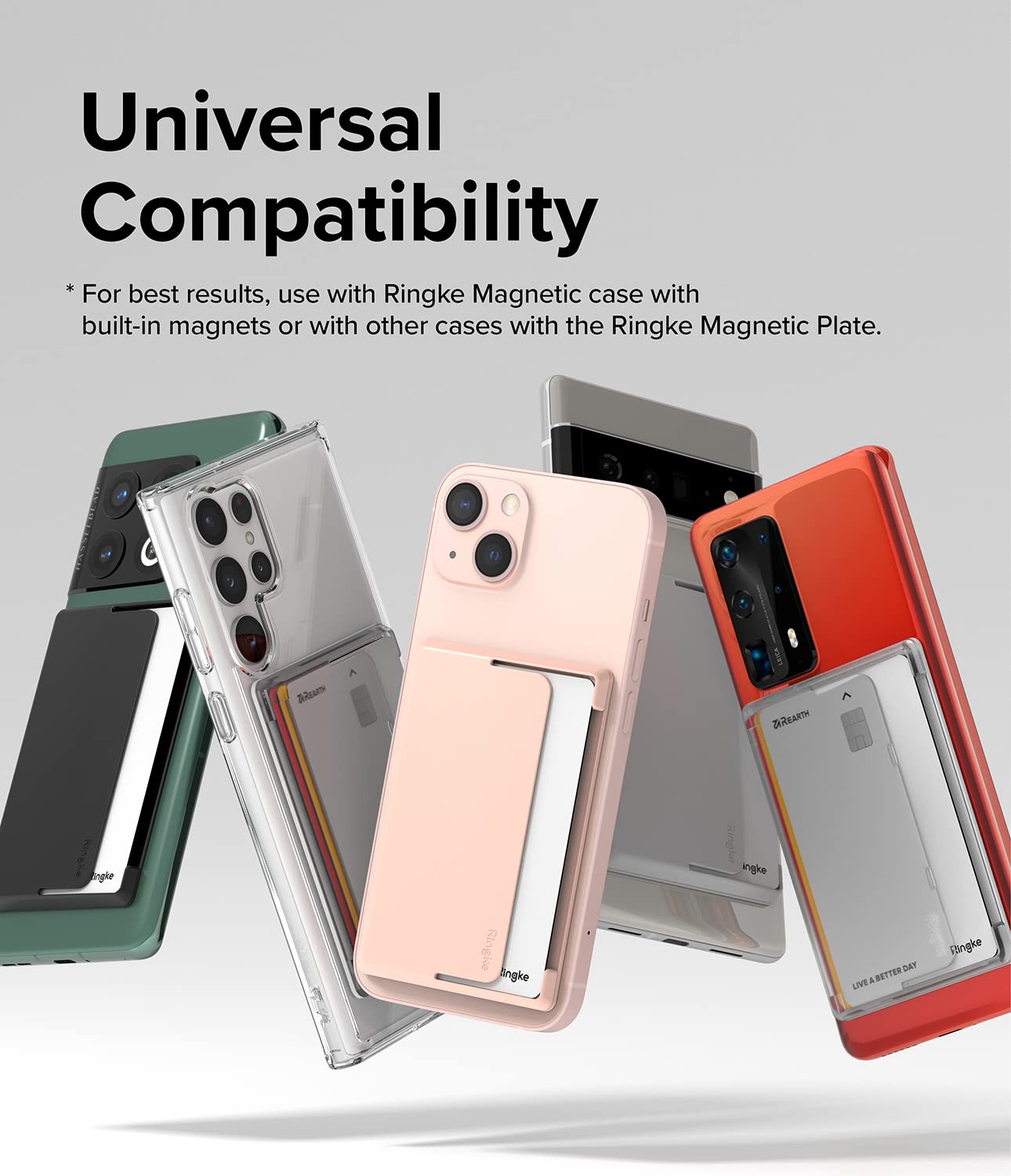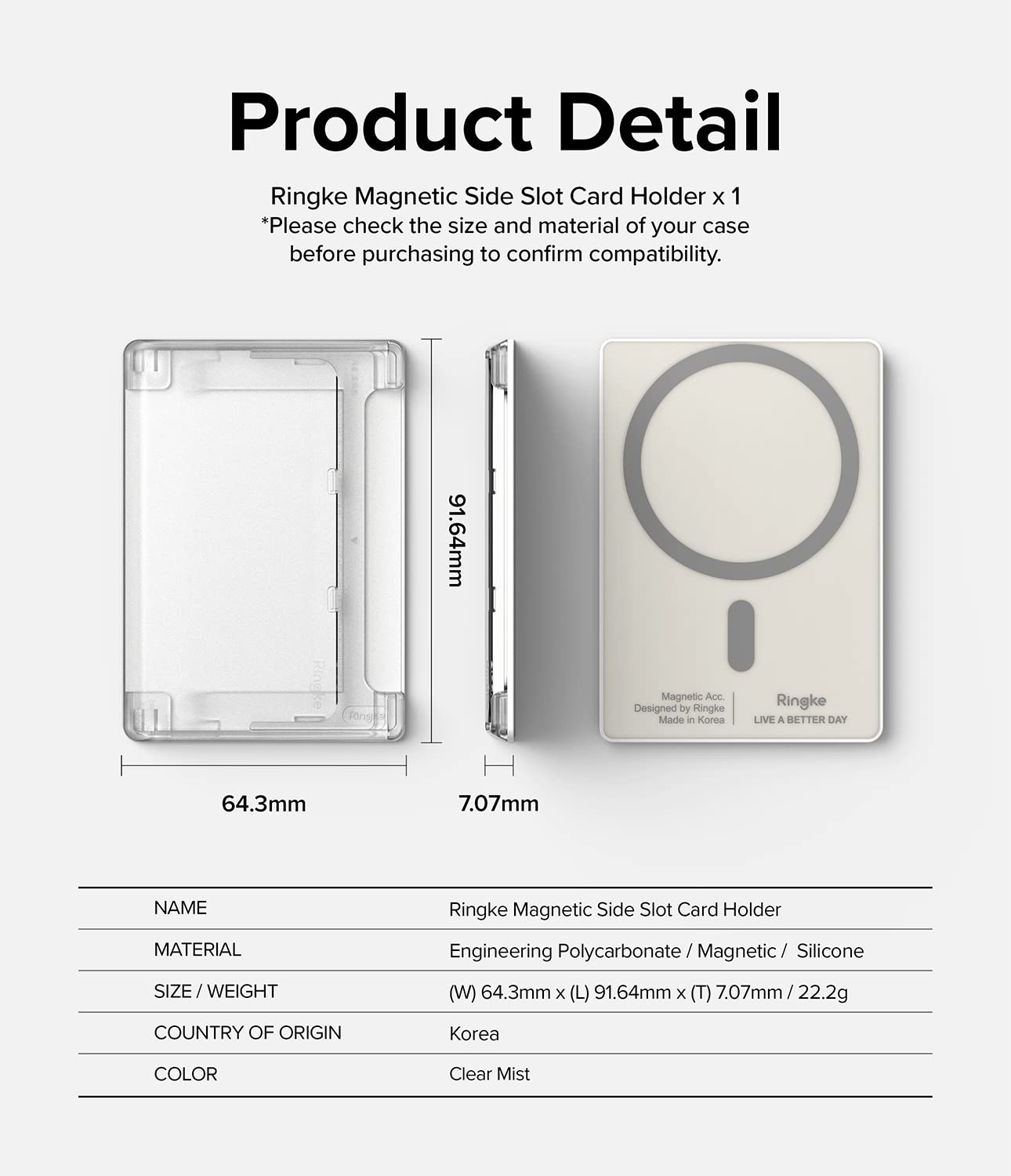 Magnetic Side Slot Card Holder
Regular price
Rs. 1,469.30
Sale price
Rs. 1,469.30
Regular price
Rs. 3,099.00
Tax included.
23 people are viewing this right now
Save Extra with Best offers 📌
Buy Any 2 items & Get Extra 15% Off - CODE - TWINS
Buy Any 3 items & Get Extra 20% off - CODE - TRIPLET
Use Ringke Screen protectors or Normal Tempered glass for best fit with Ringke cases
Product description
Shipping policy
| | |
| --- | --- |
| Brand | Ringke |
| Colour | Multi colours |
| Material | Polycarbonate |
| Style | Minimalist |
| Special Feature | Lightweight, RFID-Blocking, 3 Card Storage, Magnetic Card Holder |
---
About this item
Slim, lightweight MagSafe compatible cardholder with a horizontal opening to securely hold up to 3 cards at a time

The perfect size for credit cards, ID cards, business cards, metro cards, and more! Card reader compatible for quick scan-and-go

Made with long-lasting, durable polycarbonate and soft non-slip inner lining that holds in the 38-piece MagSafe magnets

Secure staircase design prevents accidental loss and the safety side-railings prevent scratches on your card and device

Use with MagSafe cases only! Securely attaches to your smartphone via innovative MagSafe magnets for effortless installation and removal whenever you need it
Product Description for Magnetic Slot Card Holder
Ringke Magnetic Side Slot Card Holder minimizes your pocket weight to help you get ready quickly and get going in a flash with all your essentials.
The cardholder's slim design adds zero bulk and is lightweight for easy portability, fitting perfectly in your pocket without snagging on your clothes.

The minimal design is the perfect accessory for any smartphone design and color.
The slim 3-layer design consists of the polycarbonate cardholder component, 38-piece magnets, and a soft slip-resistant lining.
The high-quality polycarbonate is precisely designed to fit up to three of your favorite cards, ranging from credit chips, identification cards, metro passes, and more! Please take care as overloading with too many cards may damage the product.

Make the most use of your MagSafe smartphone and accessories.
Ringke Magnetic Side Slot Card Holder requires no adhesive. Simply snap it onto the back of your phone and let the MagSafe work its magic!
Wireless charging is also easy. Just slide off the card holder from the back of your case and replace it with your charger.

A soft layer of silicone preserves your smartphone or case from scuffs made from the hard, plastic edges of other brand cardholders. Stay confident knowing where your cards are at all times as the super-powerful magnets secure tightly to your device without sliding off.
Your credit cards are safe and shielded from the magnets when they are placed correctly into the Magnetic Side Slot Card Holder.

[NOTE]
1. Please refrain from overloading as it may damage the product.
2. Ringke Magnetic Side Slot Card Holder is ONLY compatible with devices with MagSafe and cases with MagSafe function.
3. Do not remove or separate the parts of the product.
4. Purchase of the Ringke Magnetic Side Slot Card Holder does not include a Ringke Case.

What is in the box?
Magnetic Slot Card Holder


Frequently Asked Questions (FAQ) - Magnetic Slot Card Holder for Phone Cases
1: What is a magnetic slot card holder for phone cases?  
A magnetic slot card holder is a small accessory designed to attach to the back of a phone case. It includes a slot or pocket where you can store cards, such as credit cards, ID cards, or cash. The holder typically utilizes magnets to securely attach to the phone case, providing a convenient way to carry essential cards without the need for a separate wallet. 
2: Will the magnetic slot card holder work with any phone case?  
Most magnetic slot card holders are designed to be compatible with a wide range of phone cases, especially those with smooth, flat surfaces. However, it's essential to check the product specifications or reviews to ensure it is compatible with your specific phone case model. 
3: How many cards can I fit in the magnetic slot holder?  
The number of cards a magnetic slot holder can accommodate depends on the specific design and size of the holder. Some holders can hold one to two cards, while others might have space for up to four or more. It's crucial to check the product description or packaging to determine the capacity of the holder. 
4: Can I use wireless charging with the magnetic slot card holder attached to my phone case? The compatibility of wireless charging with a magnetic slot card holder depends on the specific design and positioning of the magnets. Some magnetic holders are wireless charging-friendly, meaning you can use wireless charging without removing the holder. However, others might interfere with wireless charging, requiring you to detach the holder before charging wirelessly. Always verify the product details to ensure it's compatible with wireless charging. 
5: Will the magnetic slot card holder securely hold my cards?  
Magnetic slot card holders are generally designed to provide a secure grip on your cards, preventing them from slipping out accidentally. However, it's essential to handle the holder carefully and make sure the cards fit snugly inside the slot. Some holders also come with additional security features like a flap or cover to protect the cards further. 
6: Can I use the magnetic slot card holder on the back of my phone directly? While some people might use magnetic slot card holders directly on the back of their phones, it's not advisable. The adhesive used in the holder might damage the phone's back or interfere with its wireless charging capabilities. It's recommended to attach the holder to a phone case rather than the phone itself. 
RINGKE INDIA GENERAL SHIPPING INFORMATION
We process and ship orders on the same day for orders placed between Monday – Friday.
For products in stock, once you place an order on our website, the order will be processed and shipped within 2 working days.
Order placed on Friday night, Saturday, Sunday, major holidays and or company closures will not be fulfilled until the following working day.
The estimated delivery time is 2 to 5 working days post shipping. It does not take into consideration any issue the shipping carrier may have with the package. Please do not hesitate to contact us if you believe there is an issue with your tracking, and we will do our best to help.
We provide Free Shipping for Prepaid orders. 
Every fulfilled order will automatically receive a tracking confirmation within 3 working days (contact us if you don't see this after 3 working days).
If your order is returned to us due to incorrect shipping information or refusal, you will be given a choice of either:
- Refund
- Reship
Note: A 50/- INR will be charged for re-shipping. In-case of refund, A 100/- INR will be deducted from the refund amount.
 
Cancellation Policy:
You can cancel your order before the product has been shipped. Your entire order amount will be refunded.
In case the item you have ordered has been shipped but has not yet been delivered to you (Only because of courier issues), you may still opt for refund.
Your refund will be processed once we receive the originally ordered item back from the courier.
Orders can be cancelled by Ringke india in a Rare case scenario like
If courier service is not available on the pincodeIf ordered item is not in stock
 
Out of Stock, Pre-Order Products, and More...
If your order contains at least one product that is currently unavailable (caused by, but not limited to, stock issues or pre-orders), we will wait for all the products to be available before sending your order. Orders will ship out only according to the LATEST pre-order date, the estimated date at the time of order is not guaranteed.
You can contact our support team for a split shipment request on your order. Additional shipping fees will not be charged.
APPLE
SAMSUNG
ONEPLUS
NOTHING PHONE
REDMI