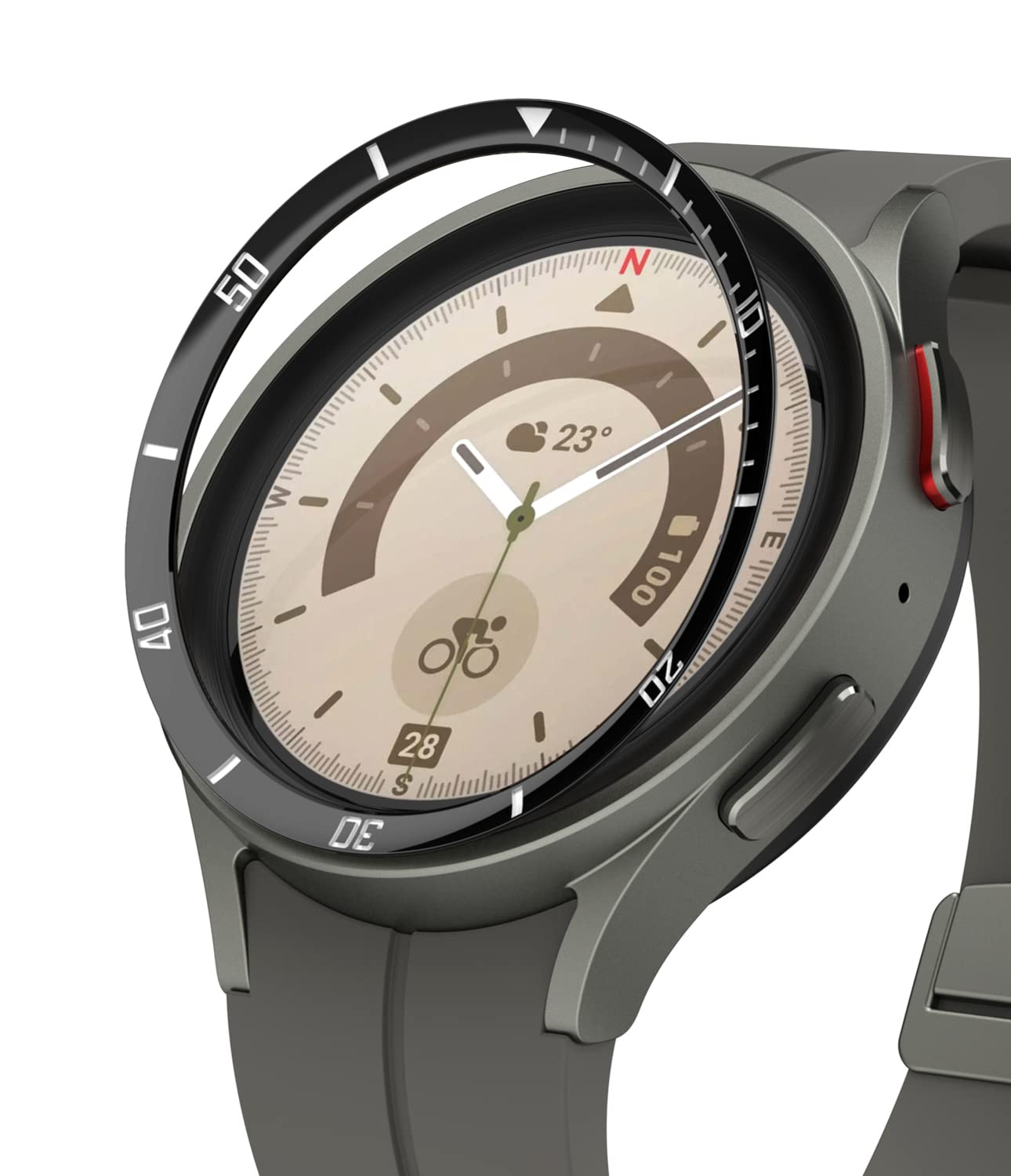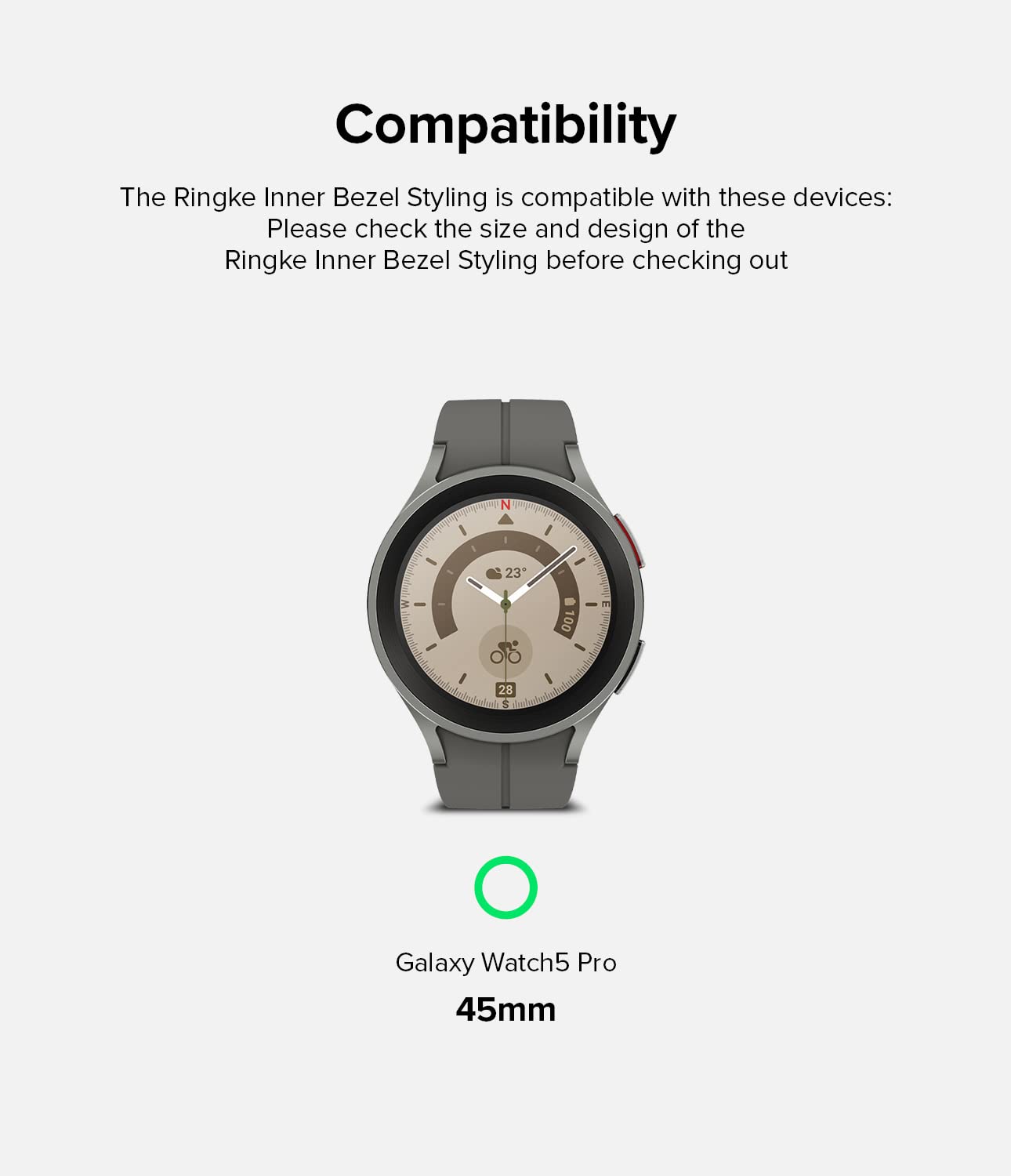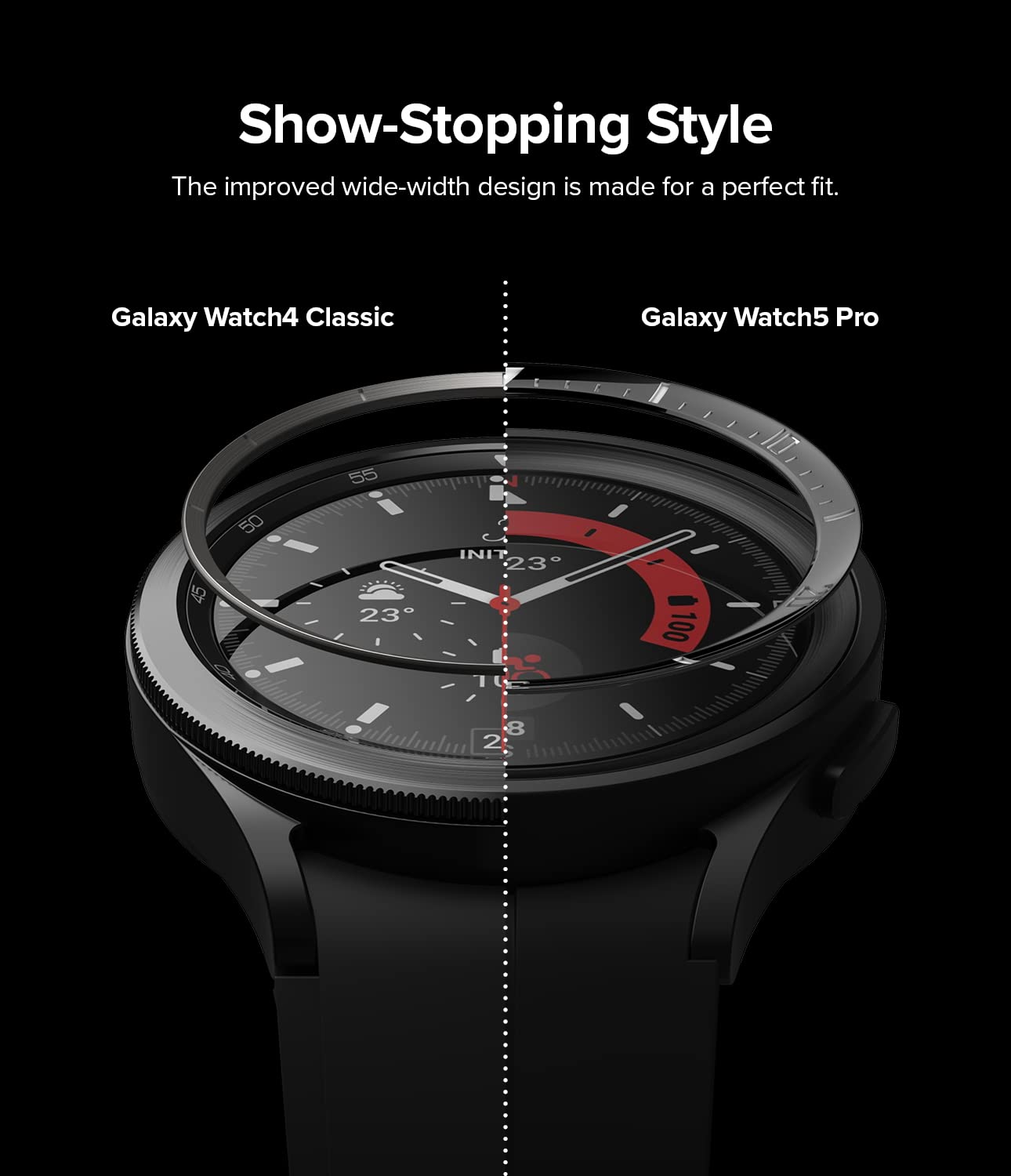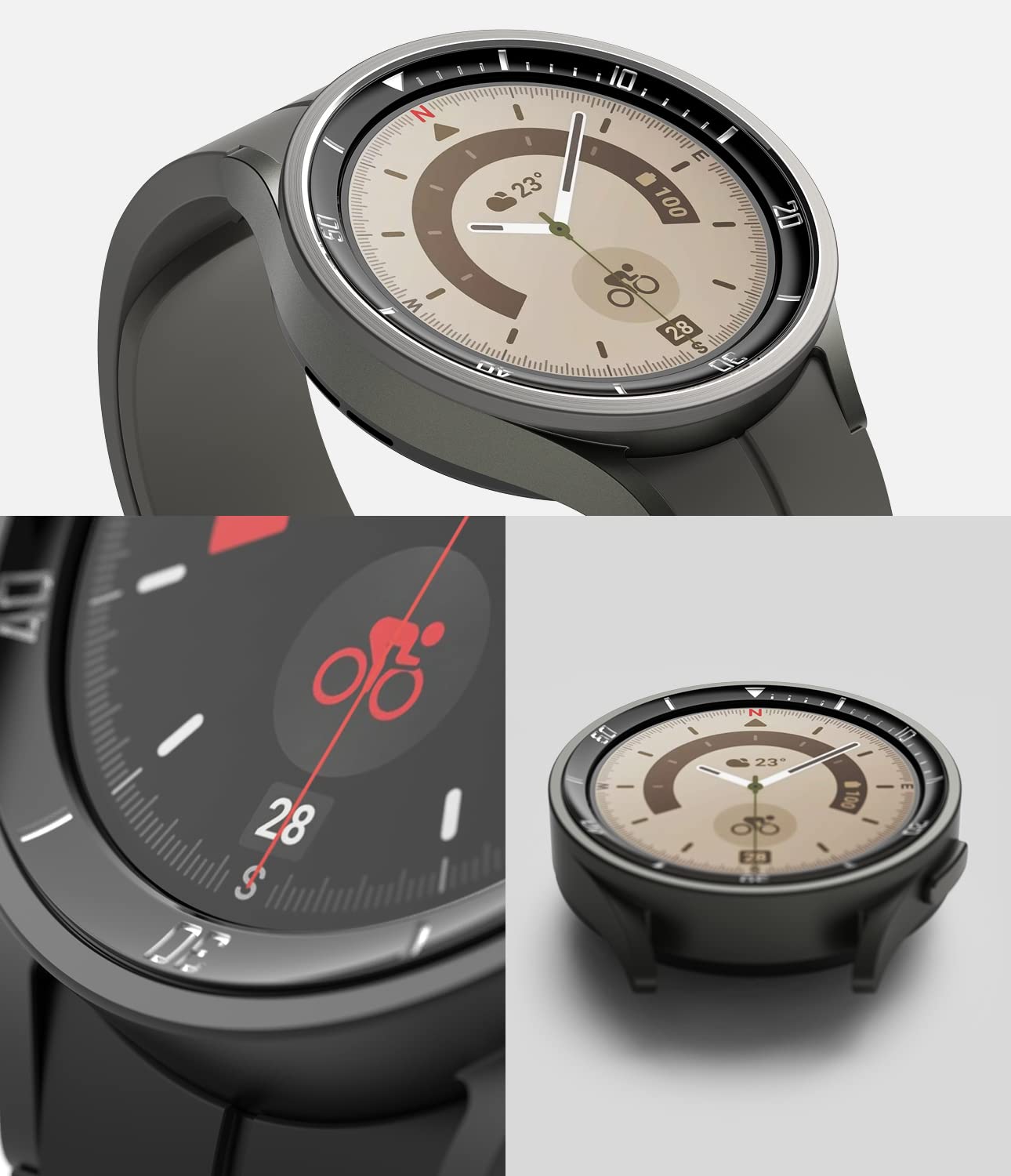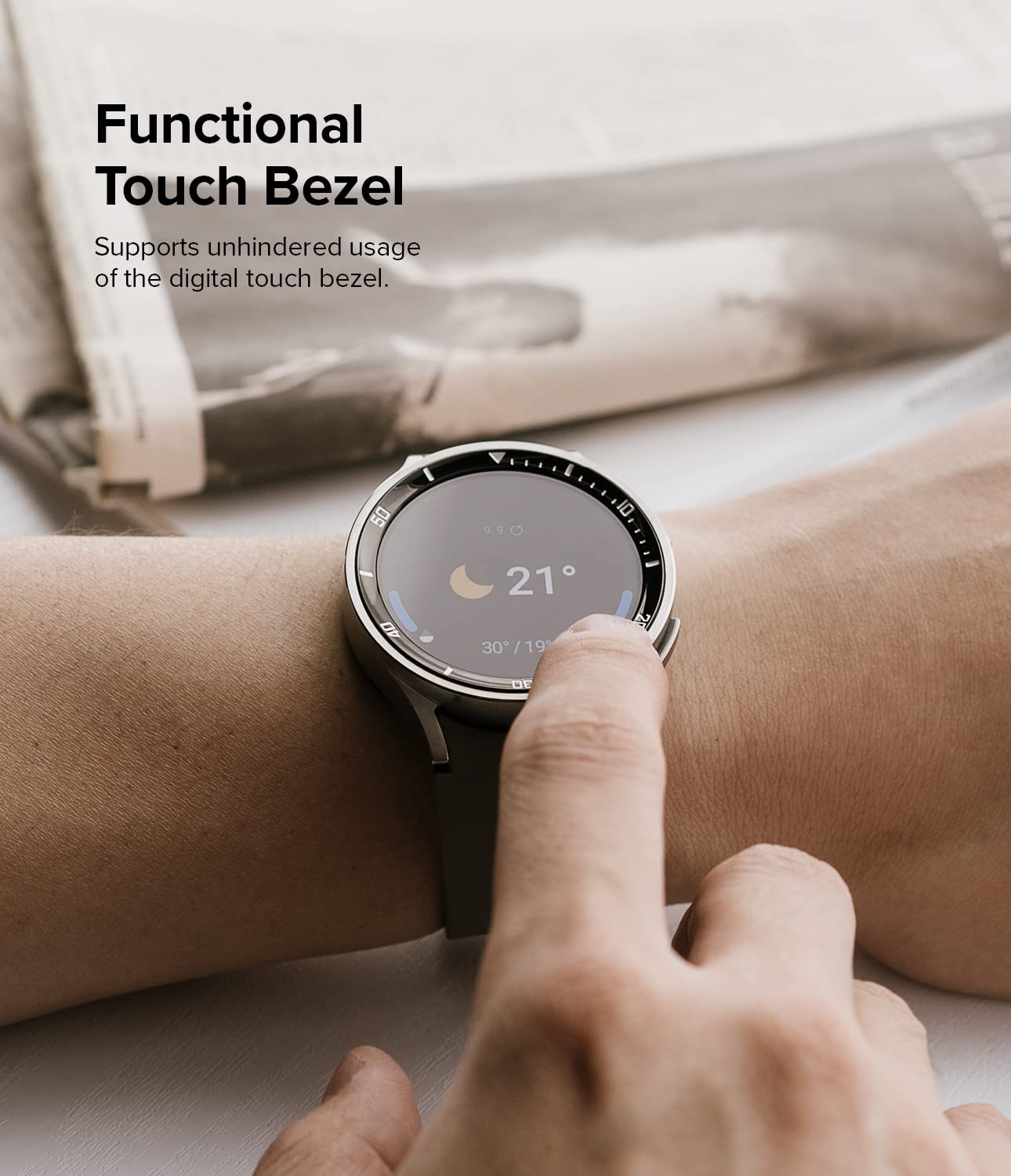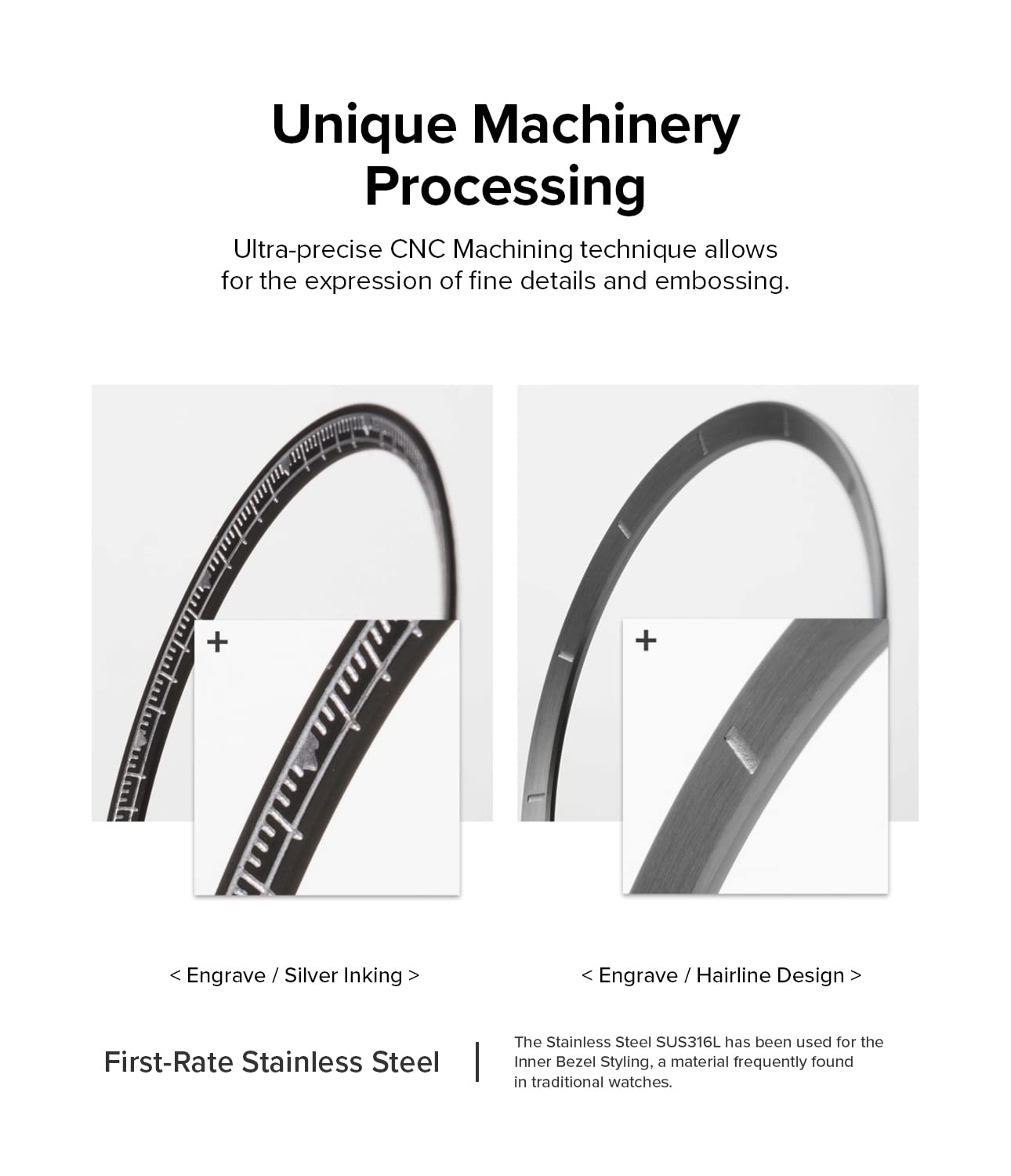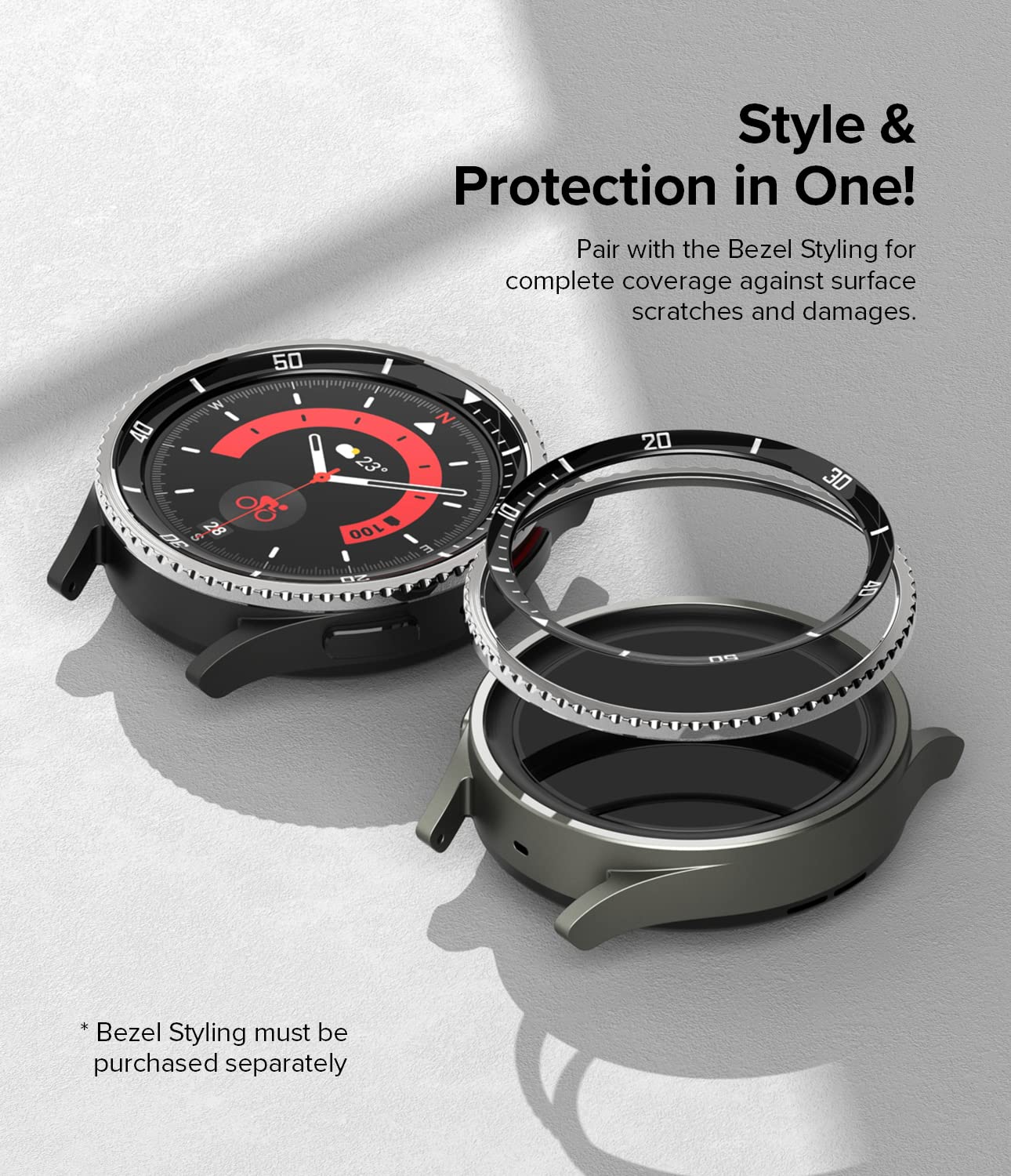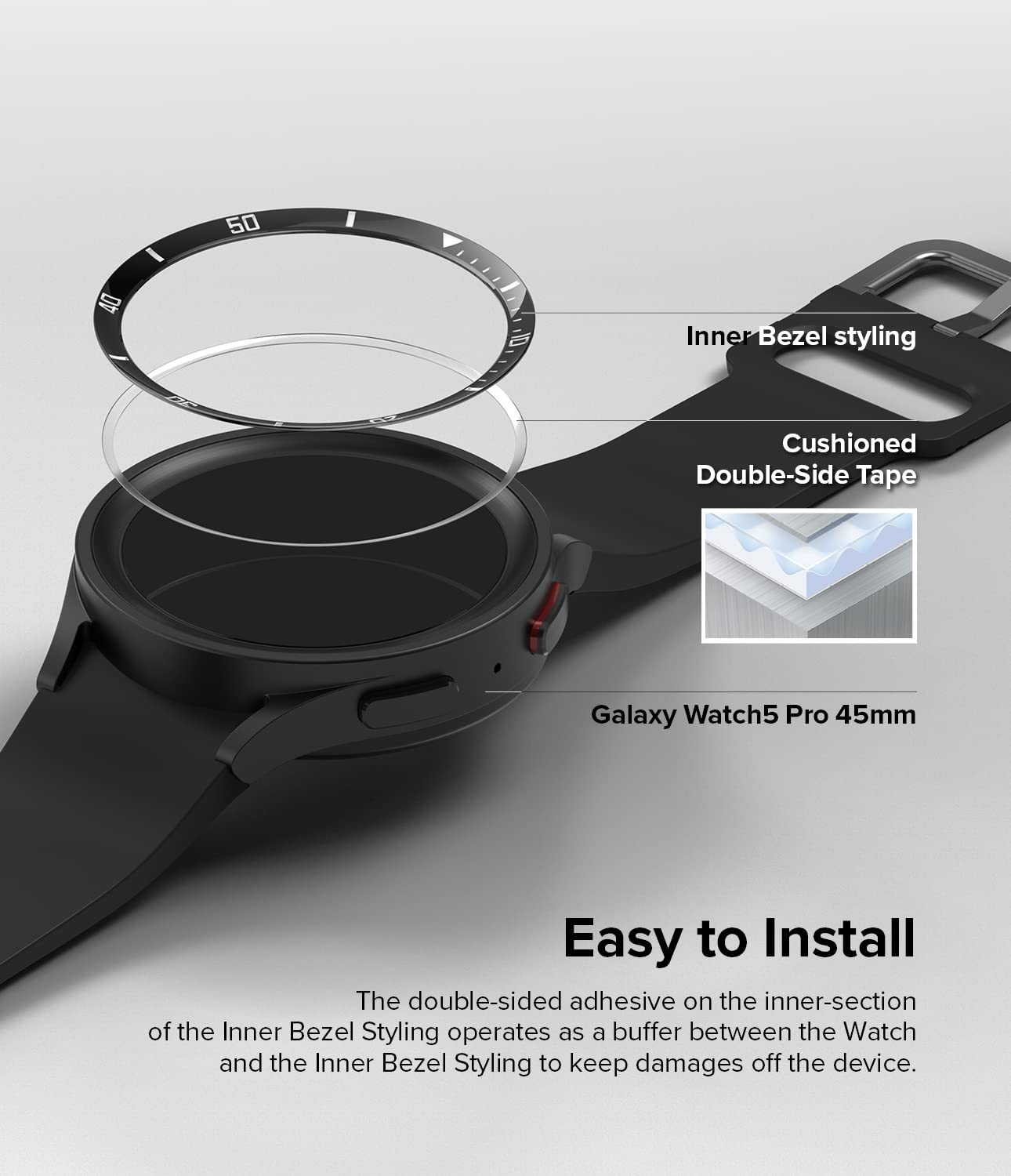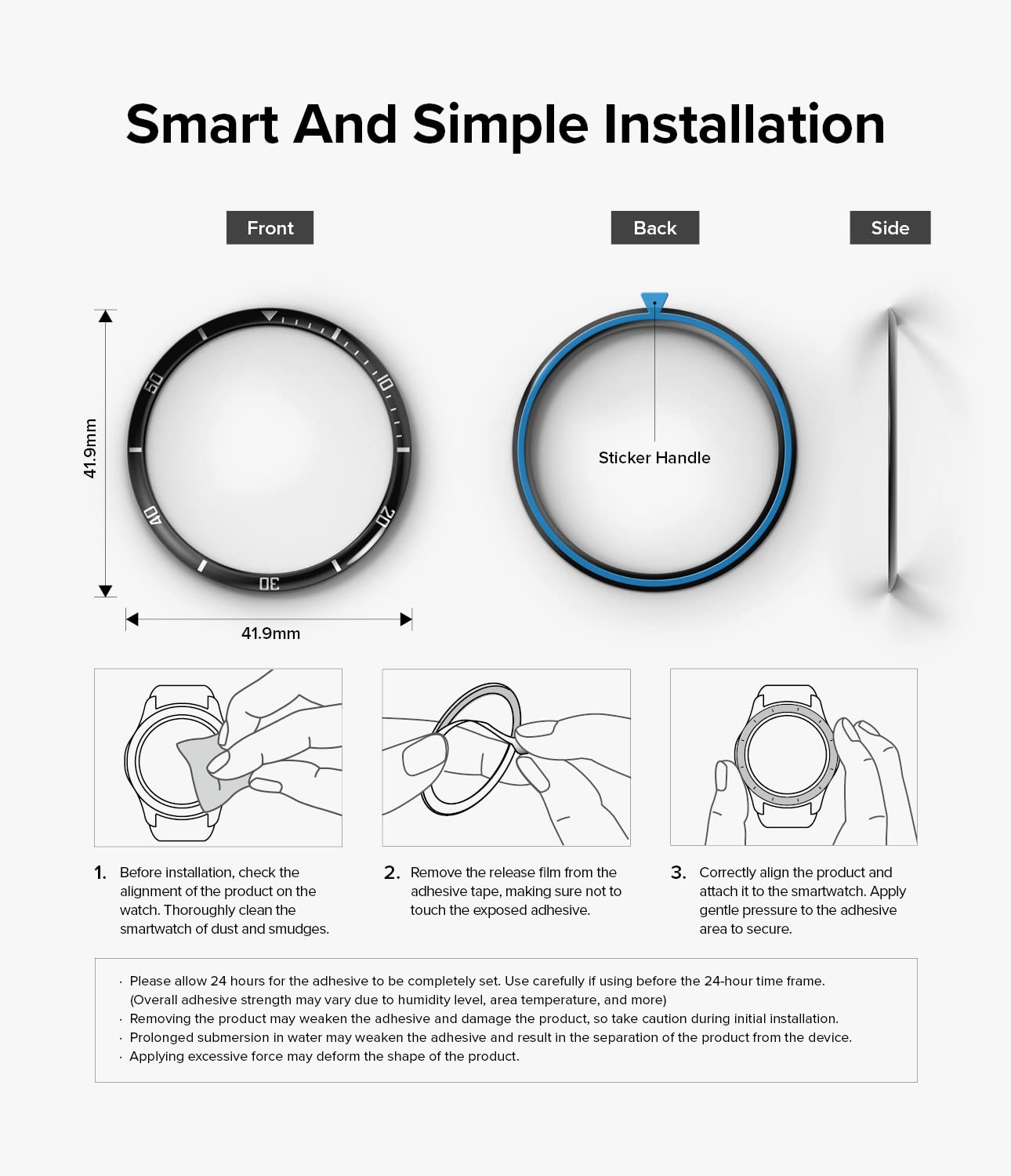 Galaxy Watch 5 Pro 45mm | Bezel Styling (inner) - 02 (ST) Black
Regular price
Rs. 1,605.90
Sale price
Rs. 1,605.90
Regular price
Rs. 3,999.00
Tax included.
28 people are viewing this right now
Save Extra with Best offers 📌
Buy Any 2 items & Get Extra 15% Off - CODE - TWINS
Buy Any 3 items & Get Extra 20% off - CODE - TRIPLET
Use Ringke Screen protectors or Normal Tempered glass for best fit with Ringke cases
Product description
Shipping policy
Diverse Styling - Customize your Samsung Galaxy Watch 5 Pro 45mm for a fresh new look and unique design

Precise Fit - Easy to install and perfectly matched with Ringke Bezel Styling

Fully Functional - Allows unhindered use of the rotating bezel and other watch functions

Disclaimer - Repeated removal may lower adhesive performance. Allow up to 12 hours for adhesive to fully set

Compatibility - Ringke Inner Bezel Styling is designed for Samsung Galaxy Watch 5 Pro 45mm Only. The product does not include a screen protector

Product Description 

Diverse Selection
High-quality 0.5T thin stainless steel bezel selections are available in various colors and patterns for Galaxy Watch 5 Pro 45mm. Choose your style.

Sense of Unity
The peerless composition of both Inner and outer Bezel Styling allows a seamless connection between the rotating ring and the inner bezel. Express your style without limits by customizing every part of your smartwatch.

Smooth Rotation, Sound Protection
The strong adhesive ensures a safe and easy attachment of the Inner Bezel Styling without damaging the watch body. This simple connection allows the natural revolution of the watch bezel to remain smooth and effortless. You can even cover up already formed scratches and dents with this stylish accessory. It will even help prevent the formation of new scrapes on your smartwatch.

Easy Installation
Make sure your entire smartwatch is clean of oil and dust. Gently remove the protective film on the adhesive. Carefully and correctly align the Inner Bezel Styling and use the guiding notch for a perfect installation. Take your time, there's no rush! The adhesive on the bezel ring allows easy attachment and removal of the Styling.

**NOTE**
- Use of the Inner Bezel Styling alone may cause an unlevel elevation on the watch face.
- The Galaxy Watch 5 Pro device is NOT included with the purchase of the product.
- Screen Protector is not included
- Ringke Bezel Styling must be purchased separately

Ringke Inner Bezel Styling
RINGKE INDIA GENERAL SHIPPING INFORMATION
We process and ship orders on the same day for orders placed between Monday – Friday.
For products in stock, once you place an order on our website, the order will be processed and shipped within 2 working days.
Order placed on Friday night, Saturday, Sunday, major holidays and or company closures will not be fulfilled until the following working day.
The estimated delivery time is 2 to 5 working days post shipping. It does not take into consideration any issue the shipping carrier may have with the package. Please do not hesitate to contact us if you believe there is an issue with your tracking, and we will do our best to help.
We provide Free Shipping for Prepaid orders. 
Every fulfilled order will automatically receive a tracking confirmation within 3 working days (contact us if you don't see this after 3 working days).
If your order is returned to us due to incorrect shipping information or refusal, you will be given a choice of either:
- Refund
- Reship
Note: A 50/- INR will be charged for re-shipping. In-case of refund, A 100/- INR will be deducted from the refund amount.
 
Cancellation Policy:
You can cancel your order before the product has been shipped. Your entire order amount will be refunded.
In case the item you have ordered has been shipped but has not yet been delivered to you (Only because of courier issues), you may still opt for refund.
Your refund will be processed once we receive the originally ordered item back from the courier.
Orders can be cancelled by Ringke india in a Rare case scenario like
If courier service is not available on the pincodeIf ordered item is not in stock
 
Out of Stock, Pre-Order Products, and More...
If your order contains at least one product that is currently unavailable (caused by, but not limited to, stock issues or pre-orders), we will wait for all the products to be available before sending your order. Orders will ship out only according to the LATEST pre-order date, the estimated date at the time of order is not guaranteed.
You can contact our support team for a split shipment request on your order. Additional shipping fees will not be charged.
APPLE
SAMSUNG
ONEPLUS
NOTHING PHONE
REDMI