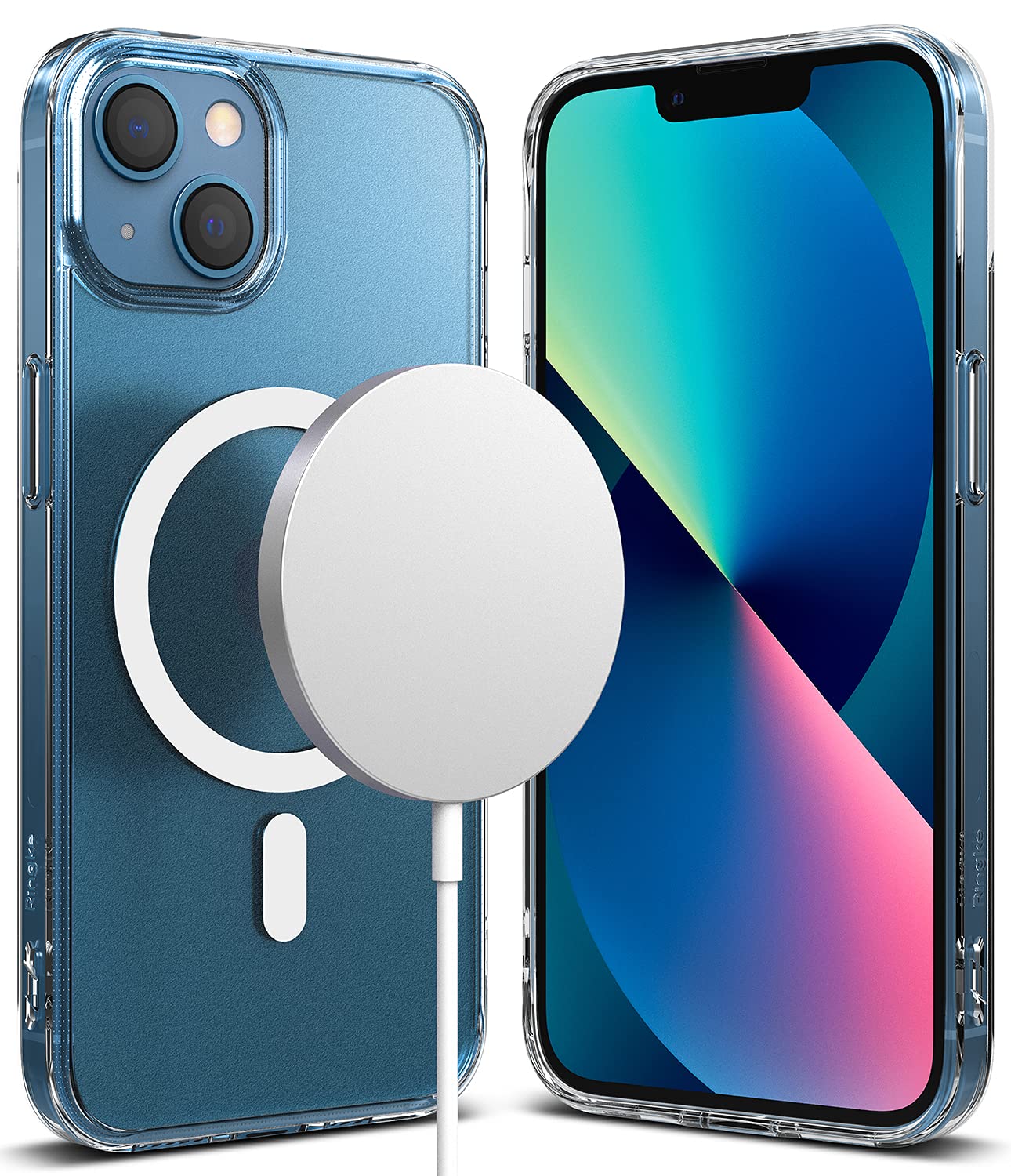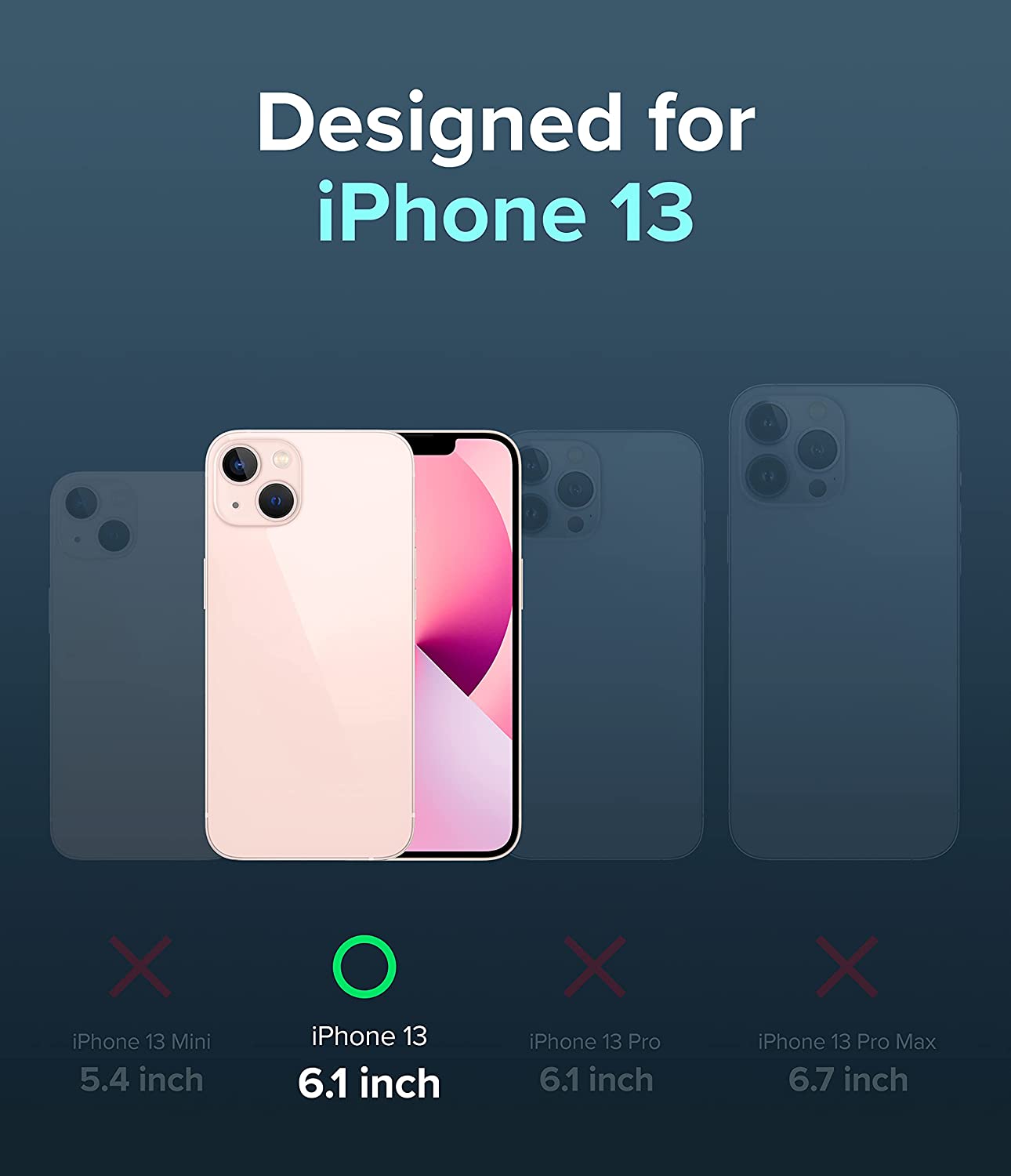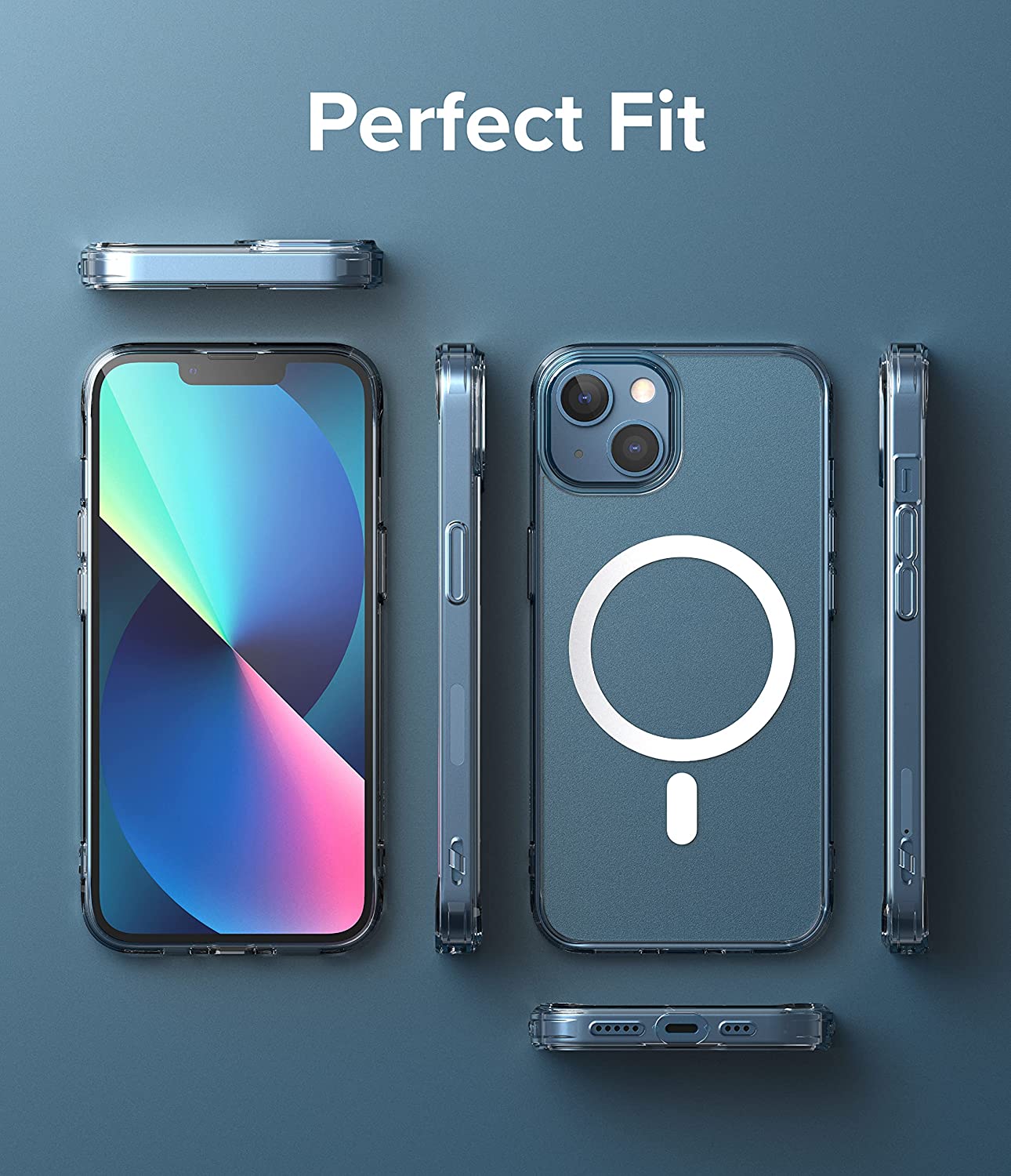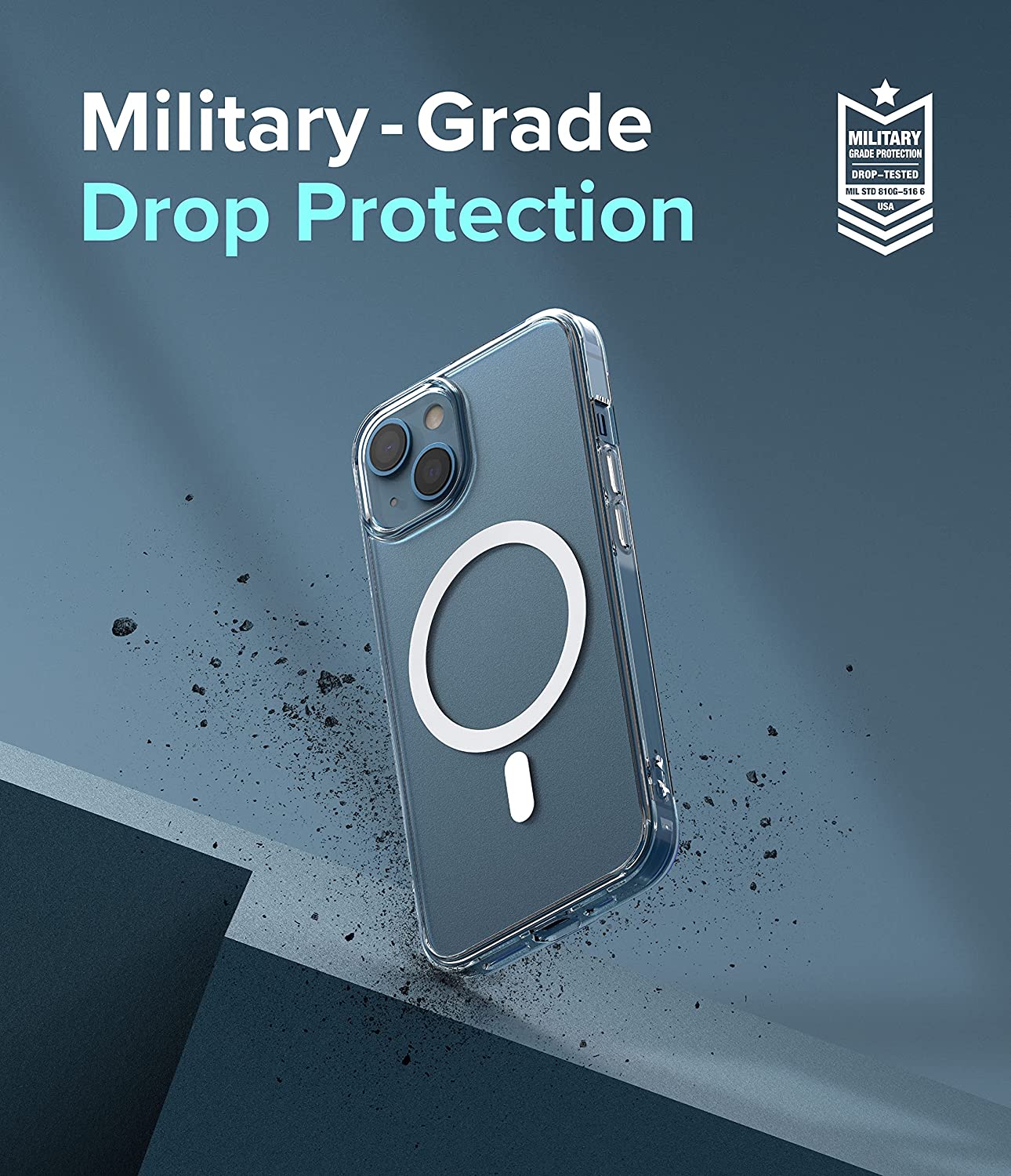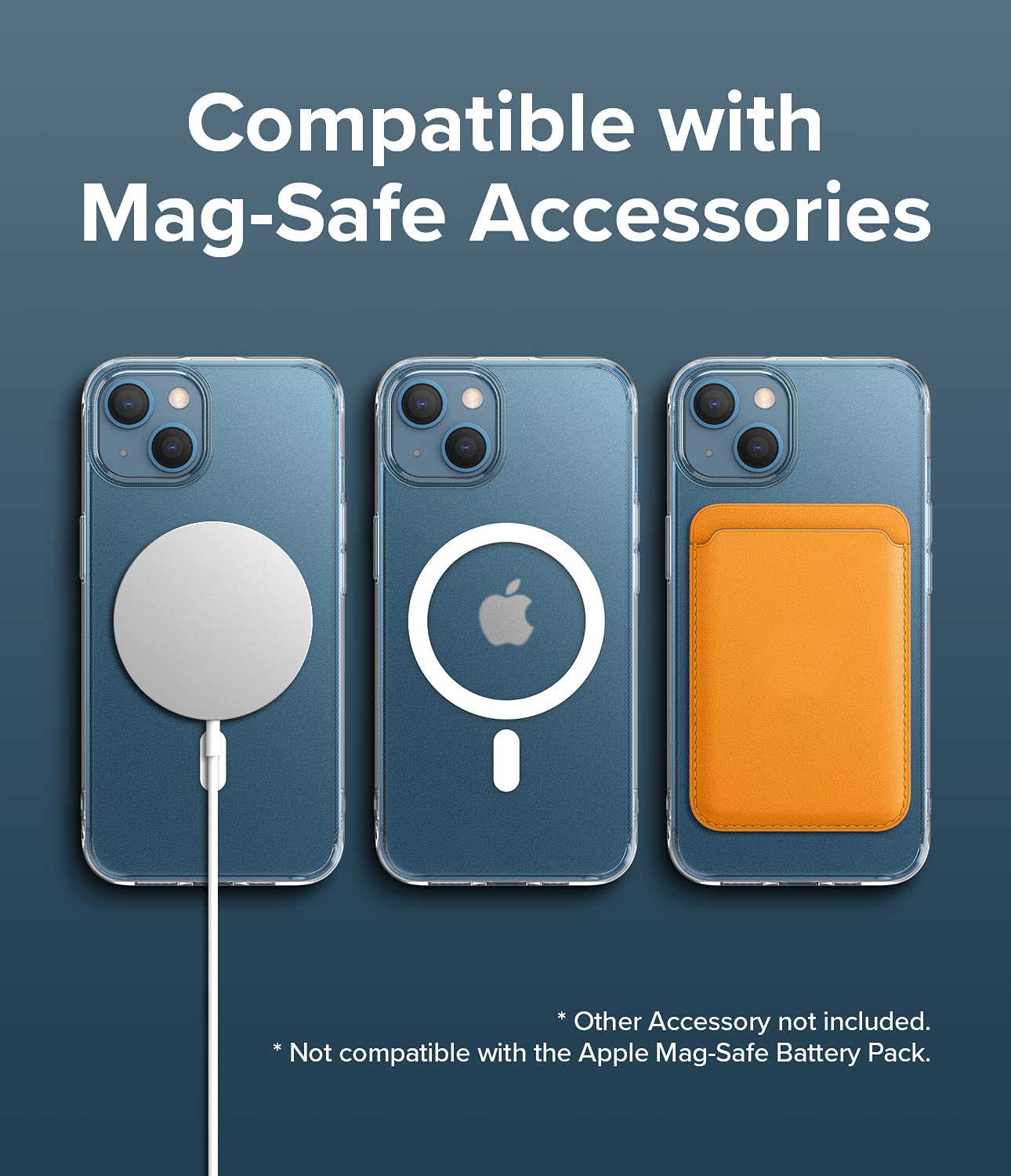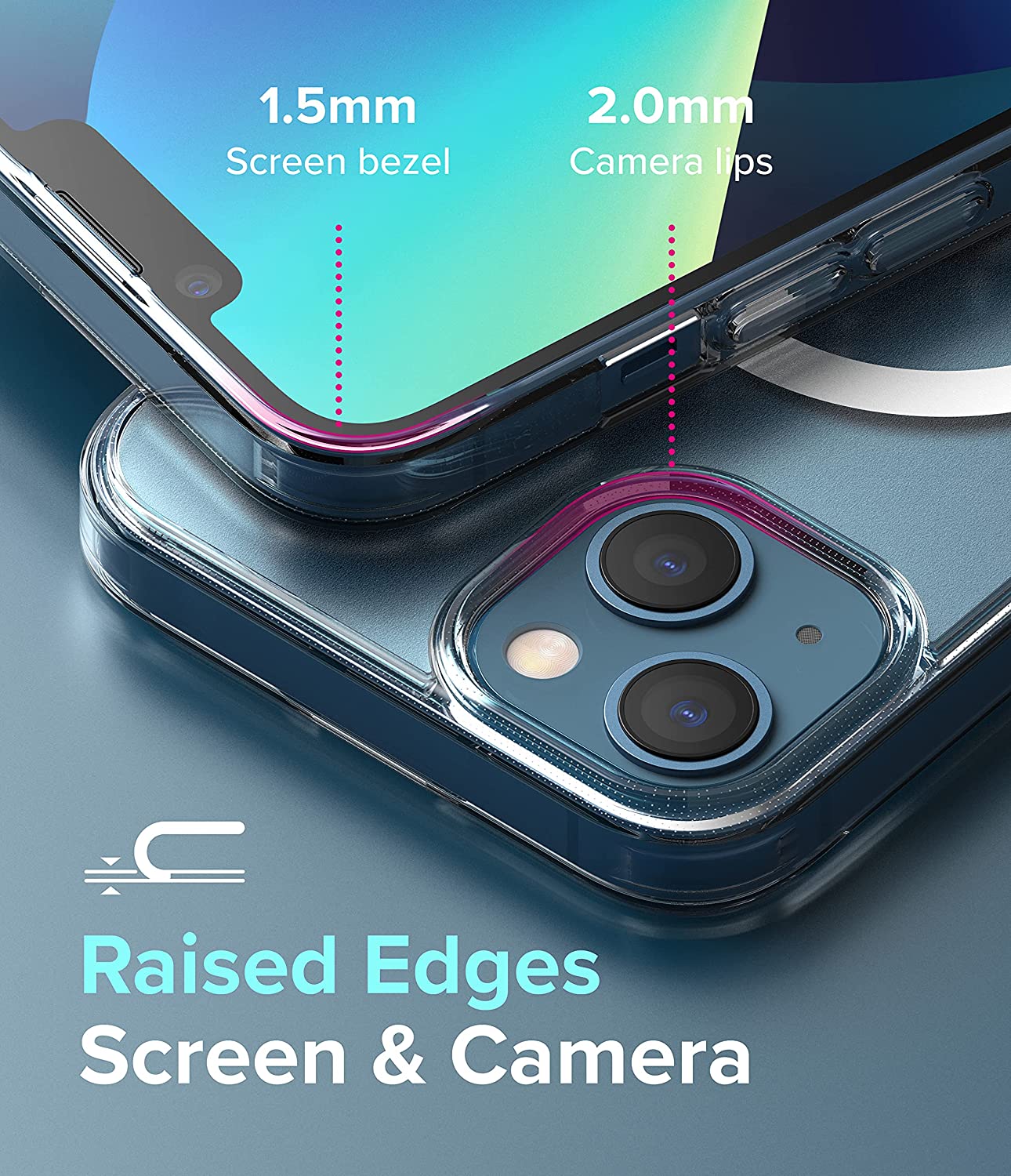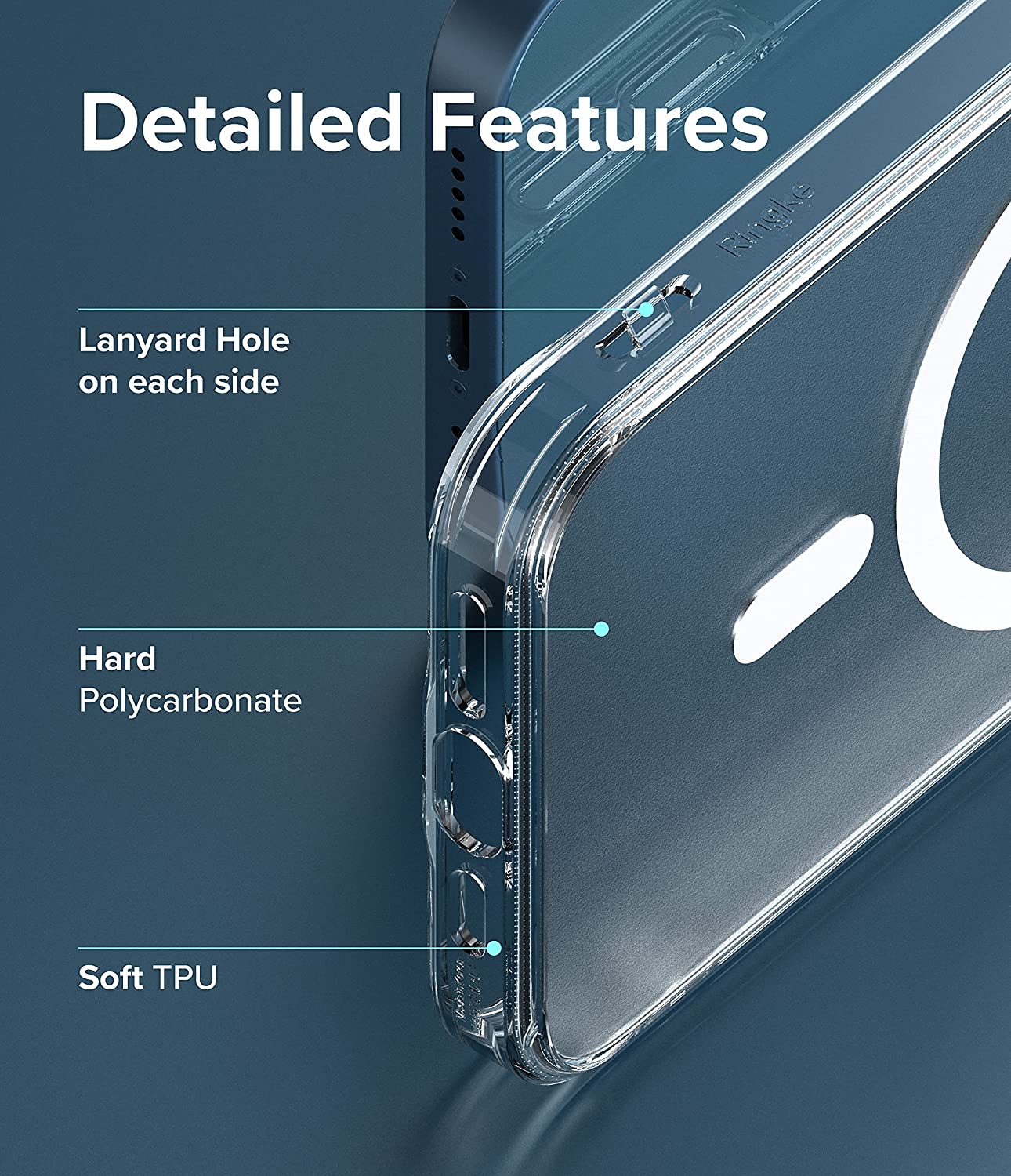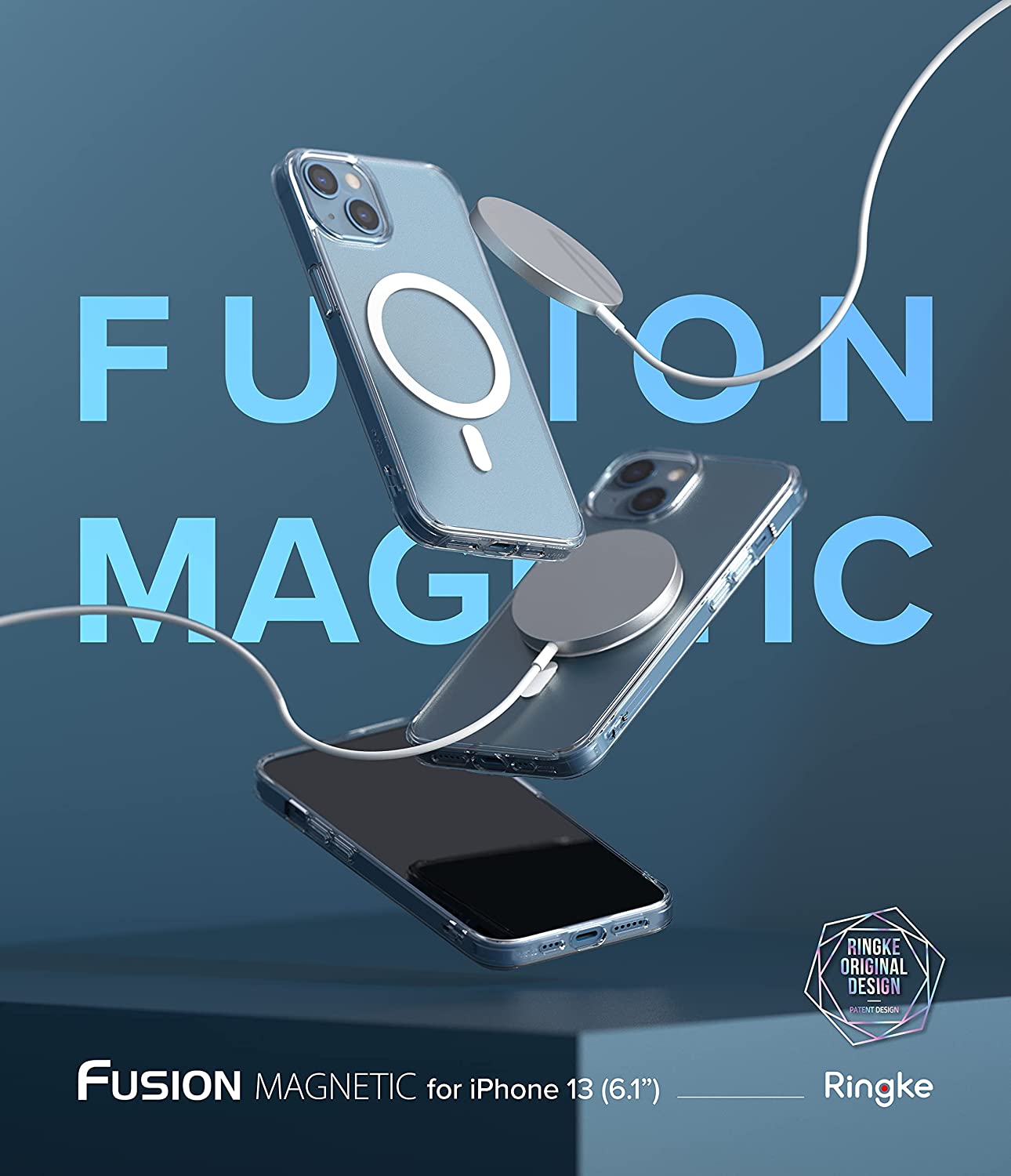 iPhone 13 Back Cover Case | Fusion Magnetic - Matte Clear
Regular price
Rs. 2,299.00
Sale price
Rs. 2,299.00
Regular price
Rs. 3,999.00
Tax included.
25 people are viewing this right now
Save Extra with Best offers 📌
Buy Any 2 items & Get Extra 15% Off - CODE - TWINS
Buy Any 3 items & Get Extra 20% off - CODE - TRIPLET
Use Ringke Screen protectors or Normal Tempered glass for best fit with Ringke cases
Product description
Shipping policy
Product Description for i
Phone 13 Back Cover Case
Ringke Fusion Magnetic Case for iPhone 13


Powerful Magnetic Overlay
Ringke Fusion Magnetic embeds 38 magnet pieces in the clear PC panel to coordinate with the inner magnetic coil of the device for enhanced connection and productivity.
These magnet pieces are covered by a thin PC sheet to prevent accidental loss or damage to the device.

Compatible with MagSafe
Ringke Fusion Magnetic's integrated magnet ring boosts magnetic power for improved experience and full compatibility with the MagSafe charger for a more reliable charging experience.
The magnet ring also allows the use of different Mag Safe accessories and standard Qi Wireless Chargers.

Resilient
Ringke Fusion iPhone 13 case is designed for the flawless use of the screen while being scratch and shock-resistant against accidental drops. This anti-slip case with an excellent grip will keep you from dropping your new device! The durable, frosted PC meets flexible TPU to safeguard against frequent drops and minor scratches made from everyday use.

Natural
The double pressed PC provides maximum protection while not bulking up and preserving the natural look and beauty. Ringke Fusion's TPU bumper with impact dispersing design cushions the device to add extra drop protection. The precise cutouts allow comfortable access to all buttons and ports with an edge-to-edge defense.

Duo-Lanyard Hole
Further customize your look by adding a carrying strap, wrist loop, or a phone charm to the built-in Duo-QuikCatch lanyard holes on each side of the case. (Accessories are not included with case purchase)

Keep Your Device Light
This lightweight iPhone 13 Case secures the phone against scratches and debris from daily usage. This simple and minimal case is suitable for all occasions such as professional events, school, work, picnics, and nights out. Keep your device light and handy wherever you go!
Stay protected and stylish with our new iPhone 13 Back Cover Case.
What is in the box?

iPhone 13 Back Cover Case.


What is in the box?
Ringke iPhone 13 Magsafe Case.
FAQ for iPhone 13 Magsafe

 

Case
How effective is the Ringke iPhone 13 Magsafe

 

Case in protecting against drops and impacts?
Ringke iPhone 13 Magsafe case is made of tough, durable materials that can withstand a lot of wear and tear. The case also has a good grip that will keep your phone from slipping out of your hand. 
How easy is it to install and remove the Ringke iPhone 13 Magsafe Back Case?
The Ringke iPhone 13 Magsafe Case is designed for easy installation and removal. It features a Snap-On design, allowing you to easily secure and remove the case without any hassle.  
Can I access all the buttons and ports with the iPhone 13 Magsafe

 

 

 Back case?
Yes, Ringke's iPhone 13 Magsafe Case provides precise cutouts for buttons, ports, speakers, and other features. You can conveniently access and use all the buttons and ports without any obstruction.   
Does the Ringke iPhone 13 Magsafe Case add bulk or maintain the slim profile of the phone?
The Ringke iPhone 13 Magsafe Case is designed to provide protection while maintaining a slim profile. It is crafted to be slim and lightweight, adding minimal bulk to your device while offering adequate protection. 
What are the benefits of using an iPhone 13

 

Magsafe Case?
Using an iPhone 13 Magsafe Case provides protection against drops, scratches, and everyday wear and tear, preserving the phone's condition and longevity. Additionally, it can improve grip, reducing the risk of accidental slips and drops. Certain cases may also offer additional features such as built-in stands or wallet functionalities for added convenience.   
Where can I buy iPhone 13 Magsafe Case online?
You can purchase iPhone 13

 

Magsafe Case

 

from Ringke India's website. They offer a diverse range of covers that provide durability, high quality, affordability, and style. By choosing Ringke India, you can ensure the protection and style enhancement of your new iPhone 13.
RINGKE INDIA GENERAL SHIPPING INFORMATION
We process and ship orders on the same day for orders placed between Monday – Friday.
For products in stock, once you place an order on our website, the order will be processed and shipped within 2 working days.
Order placed on Friday night, Saturday, Sunday, major holidays and or company closures will not be fulfilled until the following working day.
The estimated delivery time is 2 to 5 working days post shipping. It does not take into consideration any issue the shipping carrier may have with the package. Please do not hesitate to contact us if you believe there is an issue with your tracking, and we will do our best to help.
We provide Free Shipping for Prepaid orders. 
Every fulfilled order will automatically receive a tracking confirmation within 3 working days (contact us if you don't see this after 3 working days).
If your order is returned to us due to incorrect shipping information or refusal, you will be given a choice of either:
- Refund
- Reship
Note: A 50/- INR will be charged for re-shipping. In-case of refund, A 100/- INR will be deducted from the refund amount.
 
Cancellation Policy:
You can cancel your order before the product has been shipped. Your entire order amount will be refunded.
In case the item you have ordered has been shipped but has not yet been delivered to you (Only because of courier issues), you may still opt for refund.
Your refund will be processed once we receive the originally ordered item back from the courier.
Orders can be cancelled by Ringke india in a Rare case scenario like
If courier service is not available on the pincodeIf ordered item is not in stock
 
Out of Stock, Pre-Order Products, and More...
If your order contains at least one product that is currently unavailable (caused by, but not limited to, stock issues or pre-orders), we will wait for all the products to be available before sending your order. Orders will ship out only according to the LATEST pre-order date, the estimated date at the time of order is not guaranteed.
You can contact our support team for a split shipment request on your order. Additional shipping fees will not be charged.
APPLE
SAMSUNG
ONEPLUS
NOTHING PHONE
REDMI